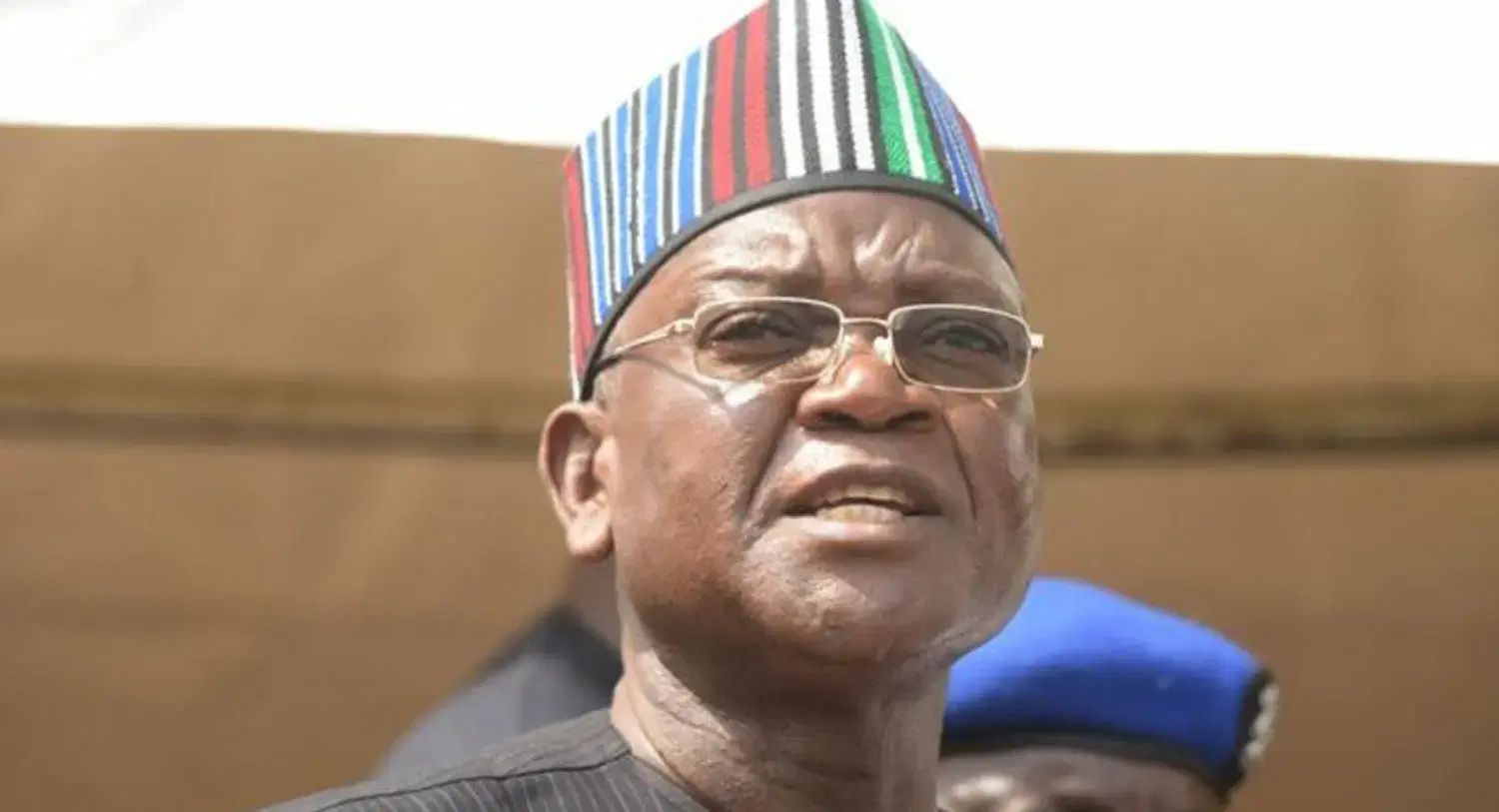 By Peter Duru, Makurdi
Governor Samuel Ortom of Benue state has urged the people of the state to rally round the incoming government in the state in the interest of the peace and development of the state.
Ortom stressed that he has put aside the outcome of the last elections in the state, promising to support the incoming administration.
The Governor who spoke Tuesday at the transition service to hand over office to the new leadership of the Christian Association Nigeria, CAN, Benue State Chapter in Makurdi, pointed out that he had enjoyed the grace of God in his life, adding that he was moving forward because God had so much for him.
The Governor said he had done his best as Governor of the state, stressing that "the new administration will build on whatever I have achieved and do that which I did not take care of."
The Governor who quoted the Bible to buttress his position said " I am grateful to the All Mighty God for making me Governor for eight years because it is not an easy thing.
"And as for the people of Benue state who stood with me in the rough road I found myself, especially the CAN for the prayers and advise, I remain grateful.
"As for the events of the last elections, I have put them behind me because God's time is the best. I have always quoted John 3:27 that you get nothing except it is given you from above. So it is God that gives, it is He that crowns. Whatever He does, it may not be right as we desire, it may not be right in our eyes, but that is God's own decision.
"There is nothing God does that will be wrong. It might be wrong in our eyes but it is His purpose for us, we must accept it. So we have every reason to be peaceful, loyal and law abiding to whichever government that comes, we must give our support.
"On May 29 I will not be governor but I assure you that I will give my support to any government that is in place because it is the Lord's doing and it is marvellous in our sight."
The Governor also commended the outgoing CAN Chairman, Rev. Akpen Levan for his contributions to the growth of the church in he state.
Earlier, Rev. Leva urged Christians in the state to petition God over the security challenges in bedeviling state stressing that it was only God that would end the ceaseless armed herders attacks in the state.
Also, the new CAN Chairman and Catholic Bishop of Makurdi Diocese, Bishop Wilfred Anagbe who addressed the gathering after taking over office, assured that his leadership would work to advance the kingdom of God and better the lives of the people.