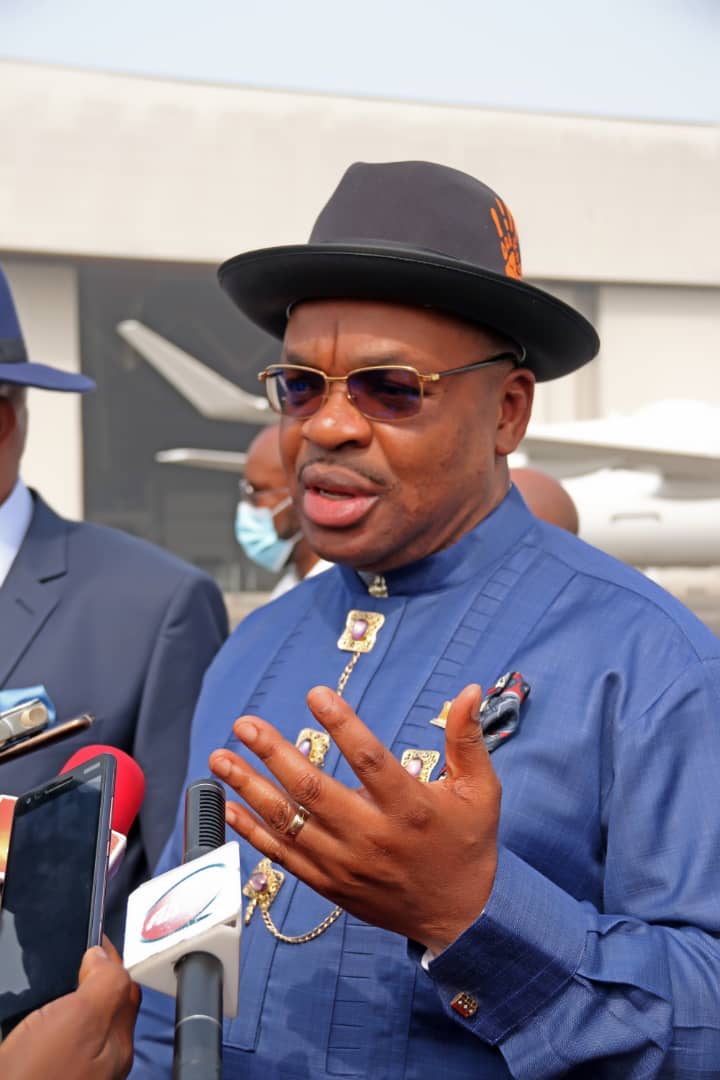 Udom
By Chioma Onuegbu Uyo
THE outgoing governor of Akwa Ibom State, Mr. Udom Emmanuel has declared the state as a godly land and prayed that no evil or wicked man shall ever rule the State.
Emmanuel said the prayers on Sunday at the occasion of the Valedictory thanksgiving service and dedication of the International Christian worship center in Uyo, the State capital.
He gave God the Glory for a successful 8years in office and for making it possible for his administration to achieve all it has achieved  even in the face of challenges and criticisms by his detractors.
His words: " I want to welcome every single person in the Assembly today. And today I stand here to give God all the glory. Everything we said we would do from day one we've done, every prayer we've offered God has answered all.
"Every request that we have made you have attended to all. It was not because of our intellect, our Education, or strength but only the gracious hands upon us has seen us throughout the past 8years.
"On this Altar I kneel today to say Father Lord, I dedicate this land let no wicked man rule this land. And because I declare Akwa Ibom a godly land no evil man shall rule this  land, no wicked man shall rule Akwa Ibom.
"I praise God Almighty that this had been made possible, I want to thank God for the past eight years, we worked day and night and turn all we have in to make this state better, I stand to thank God that we have ended  well, we have ended very strong".

The Governor further prayed to God to use the dedicated to bless the state move it forward, additing' " And may we prosper and continue to live in peace"
Highpoint of the interdenominational church service was dedication of the Worship Center by Rev. Dr. Uma Ukpai.