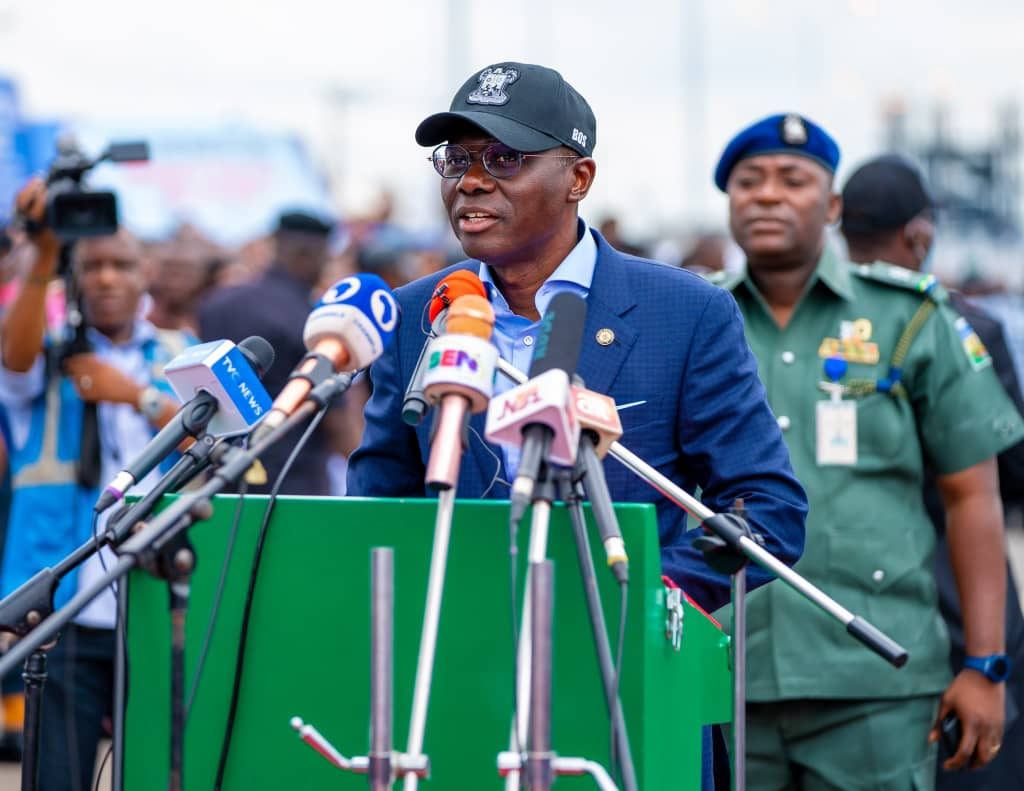 Governor Babajide Sanwo-Olu of Lagos state has warned trailer/container owners against parking on roads to avoid prosecution.
Sanwo-Olu gave the warning at the inauguration of the Jimoh Odutola Road, Surulere and Reeve Road/Onilegbale Road in Ikoyi, Lagos.
The inauguration was part of activities to herald the Sanwo-Olu-led administration's second tenure which will commence on May 29, 2023.
The governor, who was represented by his deputy, Dr Obafemi Hamzat, said the government was ready to enforce a law prohibiting parking on the roads.
He said: "The challenge we always have is that trailers will always park on the road. As a government, we will not accept it and we will enforce it."
The governor also charged residents on taking full ownership of all infrastructures provided by protecting and maintaining them adequately.
He stressed that it was germane for the citizens to ensure they made good use of the roads and not allow people to turn it to parks and mechanic workshops.
"Let us do the right thing by taking good care of our roads and other infrastructure in the state.
"Mechanics should get a workshop instead of turning the roads to workshops likewise truck/container owners.
"We want you to do your business but do right by getting a place as a park.
"By so doing, government will have more funds to provide additional infrastructure across the state for the well-being of all citizens.
"Let us protect our infrastructures so that we can have more money to spend on other good things rather than fixing what we had done earlier," he said
The governor, therefore, called on all citizens of the state to join hands with the government as they begin a second term on May 29, 2023.