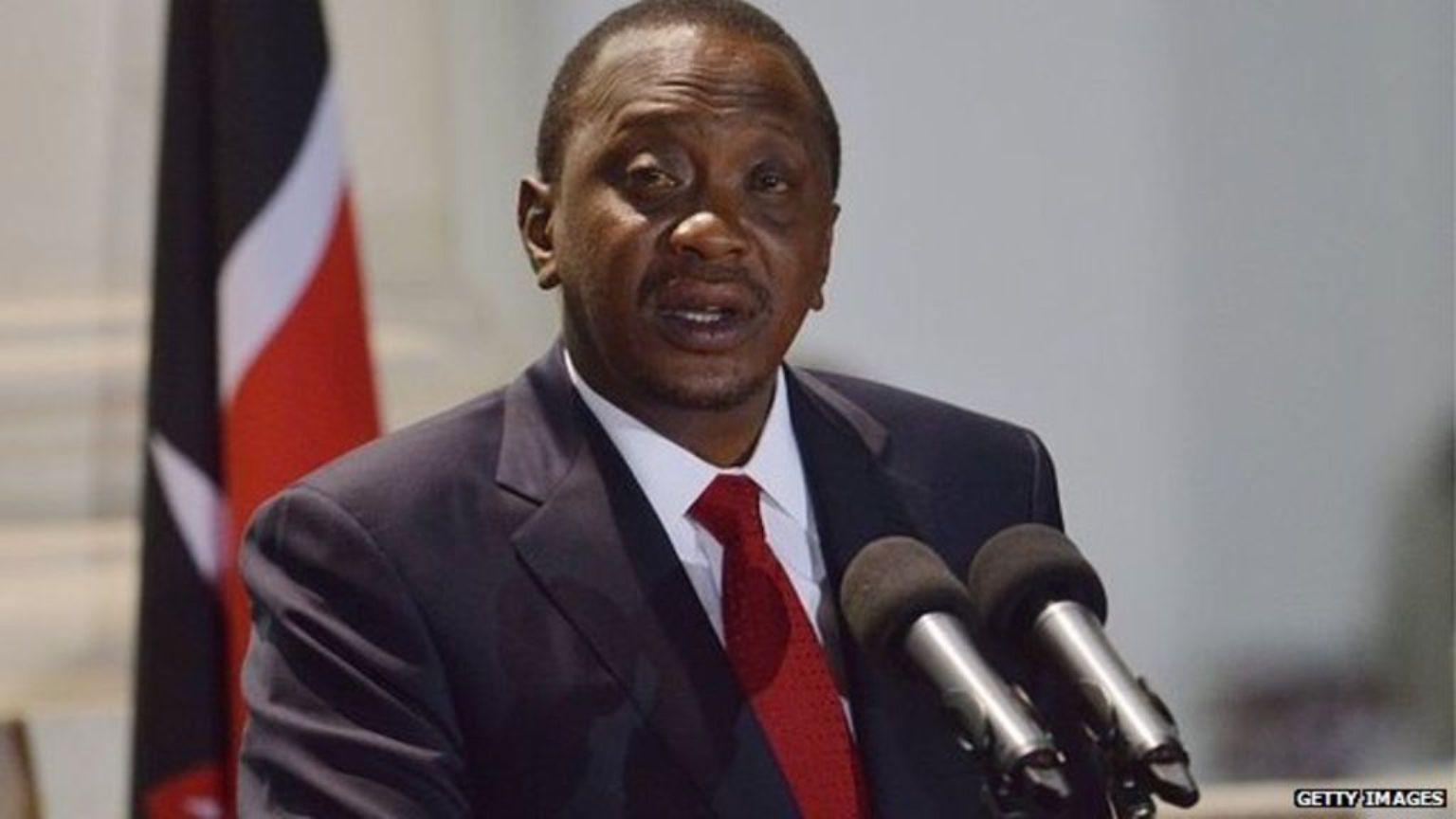 …as Buhari expresses confidence in President-elect's capacity
Johnbosco Agbakwuru
Former President of Kenya, Uhuru Kenyatta, Catholic Bishop of Sokoto Diocese, Bishop Mathew Kukah, Sultan of Sokoto, Alhaji Sa'ad Abubakar and other eminent national and international leaders, yesterday, urged the President-elect, Bola Tinubu, to make uniting Nigerians a priority to build a prosperous nation.
They were unanimous in the call on the incoming President to govern for all regardless of whether they voted for him or not.
This was stated in Abuja at the presidential inaugural lecture titled: Deepening Democracy for Integration and Development.
The leaders spoke as President Muhammadu Buhari expressed confidence in Tinubu's ability to lead the country.
The forum, which was attended by personalities across different sectors including the Vice President-elect, Kashim Shettima, was an avenue for various speakers to propose a roadmap for the incoming leadership.
Speaking at the gathering, Buhari admonished the incoming government to create an environment where Nigerians have an equal opportunity to thrive regardless of their background, ethnicity, religion or social status.
Create environment for equal opportunities —Buhari
His words: "As we come to the close of this important inauguration lecture, I stand before you with a profound sense of pride and gratitude. Today we have embarked on a journey of intersection, enlightenment and collective growth.
"The lessons we have learned here are not merely intellectual exercises with a call to action. As I prepare to hand over the reins of governance to the President-elect, I feel a renewed sense of hope, hinged on the capacity of my successor, His Excellency Bola Ahmed Tinubu, to deliver on the assignment given to him by Nigerians.
"At the same time, you are being reminded of the immense responsibilities entrusted to us as leaders and the tremendous potential that lies within our great nation. We must heed the lessons of this lecture and translate them into concrete actions.
"We must fight against corruption in all its forms upholding the principles of transparency, accountability and the rule of law. But above all, we must remain united. Our diversity is our strength and it is through dialogue, understanding and respect we can overcome our differences and forge a common path towards progress.
"Let us foster an environment where every Nigerian has an equal opportunity to thrive regardless of background, ethnicity, religion, or social status. As I conclude, I want to express my deep appreciation to the esteemed speakers, most especially our keynote speaker, His Excellency Uhuru Kenyatta, for once again, accepting my invitation to share his wealth of knowledge with us.''
Learn to lead those who do not love you —Kenyatta
On his part, ex-President Kenyatta encouraged the incoming President to surround himself with voices that challenge his own and to reach out to those who may feel aggrieved to build a stronger nation together.
He said: "The contest is now over. And the hard work of building a prosperous and unified Nigeria now begins. Upon assuming the office of president you would be wise to transcend from the tactical politics of an election and assume your role as Nigeria's vision bearer. This will demand a complete overhaul of the adversarial mindset that we as politicians are conditioned to embrace during the electoral process.
"As President, you must learn very quickly to lead those who do not love you and those who love you with equal passion and commitment because you are now the father of all.
"Your Excellency, when countries are in election mode, the people and their leaders are more divided than ever, and boxed into their various sectarian and partisan interests. However, when you are the Head of State, and you take command of the country's armed forces, you become the embodiment of the sum total of the many different ethnic groups and religions that make up your country, and you become the symbol of unity. Indeed, you become the face of Nigeria.
"I encourage you, to surround yourself with the voices of those who will counterbalance the hardliners that feel entitled to a piece of your office, you will lose nothing and gain everything by reaching out across the political, ethnic and religious lines.
"To those who may feel aggrieved by your victory in one way or another, please allow them to exhale and be part of your vision for a greater Nigeria. It is my hope and my prayer that the lessons from across the continent will give you the resolve to walk the difficult path of overcoming those three enemies.
"I started by mentioning the three enemies of nationhood: negative ethnicity, religious discrimination and corruption. As your fellow African, I look forward to a Nigeria that emerges from this transition, ready to flex and fight for its rightful place on the global stage with both hands at the ready."
Rise to the challenge of uniting different ethnic groups —Kukah
Speaking on the topic, "Religious Tolerance and Inclusiveness," Bishop Kukah challenged the in-coming administration to rise to the challenge of uniting different ethnic groups and identities in the country, adding that religion, ethnicity and gender are not the problems but rather how to manage the nation's diversities.
According to him, "I will also end by saying right now 133 million Nigerians are suffering from various levels of multi-dimensional poverty.
"I have not put up the light and seen the part where Muslims are living that they have light, while others do not. I have not seen the part of the country where Muslims are eating and the rest of us are not. So we must come to terms with the fact that we are not bleeding.
"We are not suffering because we are Christians or Muslims, but we are in a country that is malfunctioning. How to make that country work, for the rich, for the poor, for the aged, and everybody is a challenge.
"It is not a challenge that everybody can win but I think it's a challenge that a government that appreciates it doesn't have all the answers, must come to terms with the fact that there is a way of looking for her finding answers.
"I would like to just end by saying that I've made the point that, in the struggle with the problems of Nigeria, I remain exceptionally optimistic. I travelled the world. People say to me, well, where do you find the courage to say that Nigeria is working? Okay, it may not be working, but this is one of the most beautiful countries in the world. I am not being flippant.
"When I went to the United States of America to study, I preached in a church but the parish priest said to me, listen to me, you speak with such eloquence and I like you, we will get you a green card, you can settle here in America. I looked at him, and I said, you know, this God is wonderful. You are giving me a green card and my passport is green.
"So, the young Nigerians leaving our country, I always say to them, no, I'm not worried. Let them go. It's for the good of the country.
"The challenge for us as Africans is to think the way the Asians have thought that if you can go to Europe, you can go to America with a purpose. But the purpose of course means coming back to develop your country but it also means that that country must create an environment in which you can feel confident to come and present the gift that God has given you.
"I have two young men in America. They just graduated from a prestigious university. I asked them when they are coming home. They said Bishop, coming home to do what? We do not have an uncle who is a senator, we don't have anybody so coming to Nigeria to do what?
"Vice President-elect, the challenge for you is to make this country believable, livable and credible so that all of us can serve and build a great nation."
Do not only think of next election —Sultan
Similarly, the Sultan expressed gratitude to God for witnessing the seventh consecutive democratic transition of power in the country without any major hitch or crisis.
He said:"This in itself is a significant achievement, in which both the winners and those who did not win. I don't call them losers. Those who won and those who do not will share in the credit. As political leaders, you will need not only think of the next election but also and more importantly, think of the next generation. I leave you with these thoughts and pray for God's guidance, wisdom and patience for leaders to take our country to the highest height."