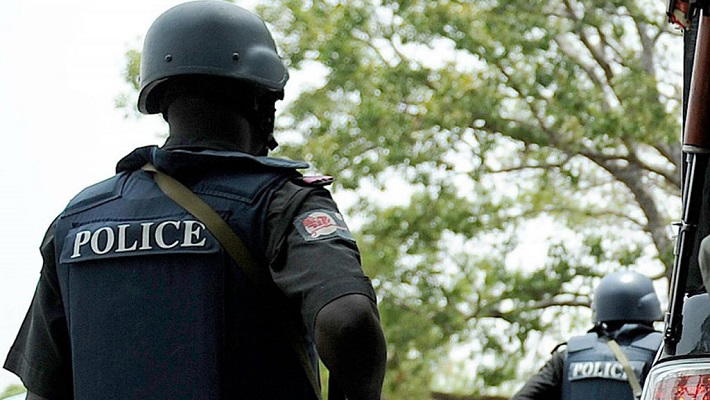 By Ikechukwu Amaechi
Penultimate week, I wrote an open letter to the Inspector General of Police, Usman Alkali Baba, lamenting the travails of Ikechukwu Ojokoh, who is in police custody in Imo State. For those who may not have read my column on May 11, let me restate the facts. On Saturday, April 15, 2023, Thaddeus Ikechukwu Ojokoh, a 53-year-old professional tailor, from Umugwa Umuokirika, Ahiazu-Mbaise LGA, Imo State, was arrested at Afor-Oru market.
Ojokoh, who is married with five children, had just left his shop where he has been practising his humble trade in the last two decades to buy some tailoring materials when armed security men swooped on him and whisked him away on the allegation that he is a member of the proscribed Indigenous People of Biafra, IPOB. He was beaten mercilessly and dehumanised.
Since that fateful Saturday afternoon, he has been in police custody at their detention facility called "Tiger Base" in Owerri. Then, on April 21, gunmen struck at Okpala Junction in Ngor-Okpala LGA, killing seven – five policemen and a couple identified as Mr and Mrs Chinaka Nwagu. On April 30, the Imo State Police Command issued a statement claiming that "nine suspected IPOB/ESN terrorists" had been arrested over the heinous crime. The nine suspects included Ojokoh, the man they arrested six days earlier.
The April 30 statement titled: "Operation restore peace: Imo police arrest nine suspected IPOB/ESN terrorists; including Mbaise/Ngor-Okpala IPOB/ESN sector commander, recovers arms and ammunition," read in part: "Sequel to the attack of Police Officers on patrol attached to Ngor-Okpala/Mbaise Area Command at Ngor-Okpala, Imo State on April 21, 2023 by hoodlums suspected to be members of the proscribed Indigenous People of Biafra, IPOB, and its militia affiliate, Eastern Security Network, ESN, where four gallant police officers lost their lives, the indefatigable Commissioner of Police, Imo State, CP Mohammed Ahmed Barde PSC(+) after on the spot assessment of the incident, directed the Command's tactical teams to commence detailed investigation and manhunt to unravel the perpetrators of the dastardly act.
"Acting on the CP's directives, a detachment of the Command's tactical team on April 24, 2023 at about 1730hrs after diligent gathering of credible intelligence, arrested one Matthew Chukwuma 48yrs 'm' of Mpam Ahiazu Mbaise LGA, Imo State, in his hideout at Umuahia, Abia State. He confessed to be the Sector Commander of a dreadful IPOB/ESN syndicate in Mbaise and assisted the curious operatives in arresting three of his syndicate namely; Ojoko Ikechukwu 53yrs 'm' of Umugwa, Chilaka Charles 44yrs 'm' of Umuezuo, and Anthony Iwu 50yrs 'm' of Umugwa all in Umuokiria, Ahiazu Mbaise LGA of Imo State in their criminal hideout while others escaped."
The police statement claimed that the accused had admitted to the killings. I pointed out in my column that this was nothing but a tissue of lies. First, police claimed that the so-called IPOB/ESN Mbaise sector commander, Matthew Chukwuma, was arrested April 24 and his confession led to the arrest of Ojokoh and others. But unlike in the case of Chukwuma, they did not state when these alleged syndicate members were arrested. Even if they were all arrested the same day – Monday, April 24, 2023 – that allegation will be a lie from the pit of hell because that will be nine clear days after the actual arrest on Saturday, April 15, 2023.
If we discountenance the hare-brained claim that a man already in custody killed policemen, why would the police deliberately falsify the date he was arrested? Not only that, the police account of where Ojokoh was arrested is also a blatant lie. The beleaguered man's wife, Maureen, who incidentally was at the market when her husband was assaulted by the police and taken away narrated what happened to the International Centre for Investigative Reporting, ICIR. In their report on May 22, 2023, titled, "Investigating conflicting narratives over suspect accused of killing five policemen in Imo," the online magazine quoted Maureen as saying: "I was some steps behind and all of a sudden, a vehicle raced past both of us, reversed and stopped at where he (Ojokoh) was."
Eyewitnesses who corroborated her account said some policemen in uniform came down from the vehicle and assaulted Ojokoh. He fell to the ground and asked why he was being beaten, but they ignored his question and kept battering him. When his neighbours in the market pleaded on his behalf, the policemen pulled their guns and told them to steer clear. When they were tired of pummelling him, they yanked his shirt off his bloodied back, used it to blindfold him and dragged the hapless and traumatised man into their vehicle and sped off. "I ran after them, together with his sister. We did not know where they took him," Maureen further said. "We kept searching till 4.00 pm that day, and when we returned to the market, distressed and shivering, I saw a Sienna car parked in front of his shop and when we explained what had happened, the occupants, who looked like security officials, asked us go to Tiger Base in Owerri."
Why would the police that have not contradicted this narrative turn around to lie that Ojokoh was arrested at a "criminal hideout?" When Thaddeus was arrested, the only thing he had on him was his measuring tape which hung on his neck. The charms, guns and assorted ammunitions police displayed on the day they were paraded couldn't, therefore, have come from him. I have been inundated with calls in the last two weeks by well-meaning Nigerians seeking to know the latest development.
Well, Thaddeus Ojokoh is still in the custody of the police at the Tiger Base in Owerri. I have been told that they are livid with rage that his predicament was brought to the public domain. And knowing that they are out on a limb in the matter, they have vowed to extract their pound of flesh concocting more egregious lies and charging him to court.
That would have been a wonderful development but even on that, they are foot-dragging. Last week when they decided to charge him to court, they promised they would inform his family. Expectedly, they reneged on that promise. On Friday, they took Ojokoh to a Magistrate Court in Owerri without alerting his family but the Magistrate didn't sit. They promised to arraign him on Tuesday but failed to show up. Then, they said he would be arraigned yesterday (Wednesday) and the lawyer was in court all day but police was nowhere to be found with their quarry.  
Have they suddenly realised how tenuous, unfounded and untenable their earlier claims are? No one knows but they have no choice than to arraign him before a court of competent jurisdiction whatever the new allegation is. The good news, though, is that Ojokoh is still alive and his family members have been allowed to see him. He has emaciated so much and is in dire need of urgent medical attention. But he is alive. The family had feared for the worst. Meanwhile, three police officers were again killed in Ngor-Okpala last week. That is disheartening and condemnable.
Enlisting in the Nigeria Police Force should never be a death sentence. And it behoves the police to do everything to uncover those behind these dastardly acts and ensure that they are brought to justice. That is the only way to stem this horrendous tide.
But in doing this, care must be taken that innocent people are not put to the guillotine for crimes they never committed. The danger in routinely rounding up vulnerable people and framing them up for crimes they never committed as the police obviously did in this instant case is that the real culprits are let loose to unleash more mayhem.
At the Tiger Base, citizens are dehumanised and reduced to subhuman creatures. Most of the alleged suspects can hardly walk due to severe beatings. No one comes out of there the same. They bear lifelong grudge against a society and the justice system that treated them so callously. That only fuels the vicious cycle of bloodletting in Imo State. There are better ways of policing a society.