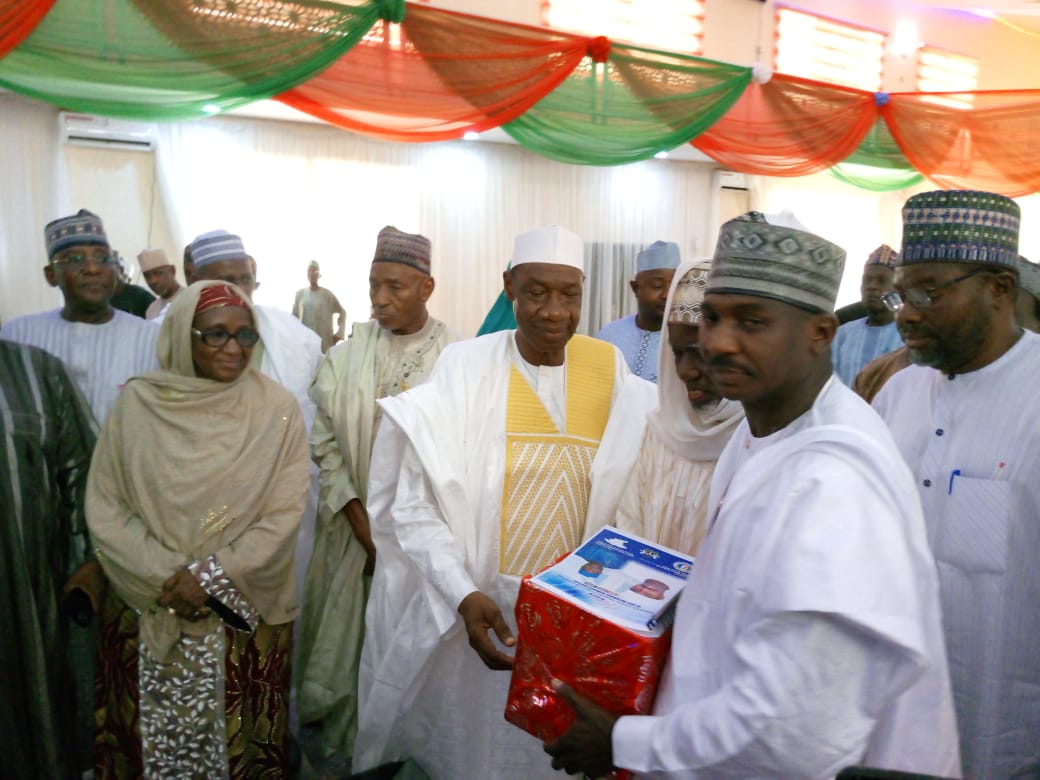 By Musa Ubandawaki Sokoto
Sokoto Governor Elect Alhaji Ahmad Aliyu Sokoto has said on Sunday that he  would carefully study and implement the report of the transition committee.
The Governor Elect made the remarks while receiving the report of the  committee Sunday at the residence of the APC leader Senàtor Aliyu Magatakarda Wamakko Gawon Nama Area Sokoto.
He commended members of the transition committee for their due diligence and commitment during the period of  their four weeks assignment.
It could be recalled that, the state Governor Elect shortly after his eleçtion on March 18th set-up a 118 member transition committee to work in Synergy with a similar Committee setup by the outgoing administration in the state. 
Earlier in his address the transition committee chairman, Ambassador Abubakar Sani Makaman Sokoto told the Governor elect that, members of the committee have encountered stiff resistance from officials of the outgoing administration.
He explained that, the committee could not have the needed cooperation of the official of the state Pilgrims welfare Agency (PWA).
According to him, officials of the PWA refused to acknowledge the letter sent to the Agency by the members of the committee in-charge of Hajj Operation.
Makama further stated that similar resistance were also experienced by other sub Committee members in their areas of responsibilities.
He thanked Governor elect for founding them worthy to serve in the transition committee, while assuring him that, the committee would continue to advise the Governor where necessary.