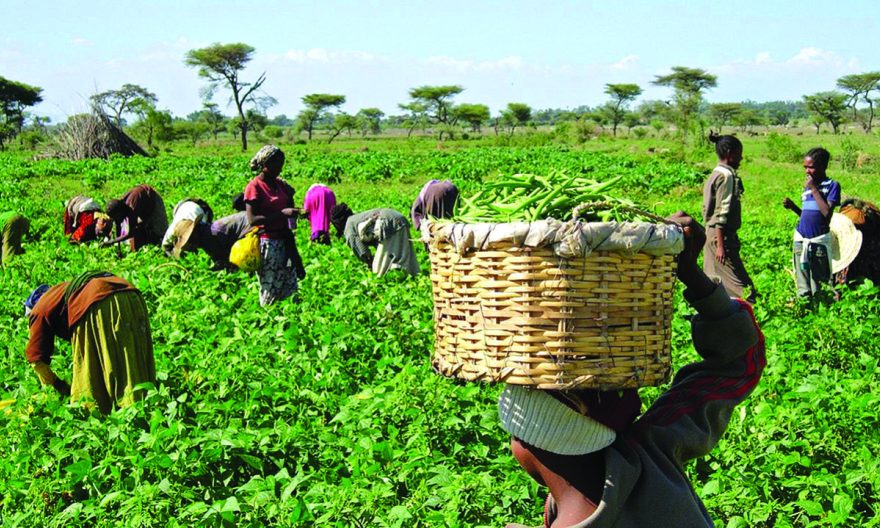 By Gabriel Ewepu, ABUJA
As Nigeria joins the rest of the world to commemorate 2023 World Hunger Day at the weekend, stakeholders including National Biotechnology Development Agency, NABDA, Open Forum on Agricultural Biotechnology, OFAB, and others, asked the Federal Government to declare 'National Farmers Day'.
They said this will be a special day to recognize and support farmers' immense contributions to food production and job creation for Nigerians.
According to the Director General/Chief Executive Officer, CEO, National Biotechnology Development Agency, NABDA, Prof Abdullahi Mustapha, in a welcoming remark, said the World Hunger Day is to x-ray efforts in reducing hunger from different perspectives and proffer more solutions to ensure food availability.
Mustapha said: "World Hunger Day is observed on May 28th each year as an opportunity to raise awareness about the issue of hunger and food insecurity that affects millions of people around the world.
"While there have been significant strides made in reducing hunger and malnutrition, there is still much work to be done, one way to address this issue is by supporting and recognizing the contributions of smallholder farmers who grow crops and foods that are the backbone of the food systems in these countries.
"The primary aim of this event is to use the commemoration of the World Hunger Day to launch a 'National Farmers Day' as a campaign for the Global South to showcase the role that agricultural biotechnology can play in ending hunger in our lifetime.
"This is why we are bringing together a cream of distinguished personalities to discuss ways of promoting sustainable agricultural practices that will support government efforts in addressing the challenges of food and nutritional security."
Meanwhile, he explained that, "NABDA as an agency, responsible for the deployment of Biotechnology tools in the development of our Nation is doing everything possible to deploy the science of genetic modification technology to combat hunger, hidden hunger, and other forms of malnutrition.
"But as we all know, the fight to food and nutrition security can better be won as a team and for that reason, we cannot thank Alliance for Science (AfS) Global South, the African Agricultural Technology Foundation (AATF) enough for their unflinching support and partnership in this journey towards ending hunger."
While explaining the objectives of theWorld Hunger Day, Director, Agricultural Biotechnology Department, National Biotechnology Development Agency (NABDA) and Country Director, Open Forum on Agricultural Biotechnology, OFAB, Nigeria Dr Rose Gidado, pointed out that, "The main objective of this initiative is to celebrate World Hunger Day by organizing dinner for farmers in Nigeria, and at the same time use this event as a platform to launch a campaign for National Farmers Day in the country.
"The goal of National Farmers Day is to honor and recognize the hard work of farmers who feed their communities and country.
"Farmers honored and the people becoming aware about the important role the farmers play in ensuring food security and ending world hunger.
"A platform Created for stakeholders to discuss the importance of National Farmers Day and how it can be implemented in each country.
"Momentum created for the implementation of National Farmers Day in Nigeria, which will help to support and recognize the contributions of farmers and strengthen the food system in the country."
In a remark, the Regional Representative for West Africa, African Agricultural Technology Foundation, AATF, Dr Jean Baptiste, acknowledged the resilience and doggedness of farmers amid daunting challenges but still embarked on food production.
"On this National Farmers Day, I salute the indomitable spirit of our farmers. Your unwavering commitment, resilience, and dedication are an inspiration to us all. Your work ensures that no one goes to bed hungry and that our nation thrives.
"Your unwavering dedication and relentless efforts play an instrumental role in ensuring food security, not just for our nation but for the world at large. Through your commitment and resilience, you provide sustenance and nourishment to millions of people, and for that, we are truly indebted to you.
"Today, as we gather, let us take a moment to reflect on the challenges faced by our farmers. The agricultural sector has always been subject to numerous uncertainties and adversities, be it unpredictable weather patterns, pests, diseases, or market fluctuations.
"However, despite these hurdles, our farmers have consistently risen to the occasion, adapting to changing circumstances and embracing innovative practices to ensure a bountiful harvest.
"I am proud to acknowledge that our nation's farmers have not only excelled in traditional farming methods but have also embraced modern technology and sustainable practices.
"By integrating advancements such as biotechnology in agriculture, you are not only increasing productivity but also minimizing environmental impact. Your commitment to sustainable agriculture sets an exemplary standard for the entire world.
"Let us continue to cherish, support, and celebrate our farmers not only today but every day. Together, we can build a future where agriculture flourishes, and our farmers stand tall, nurturing the soil and feeding the world", Baptiste said.