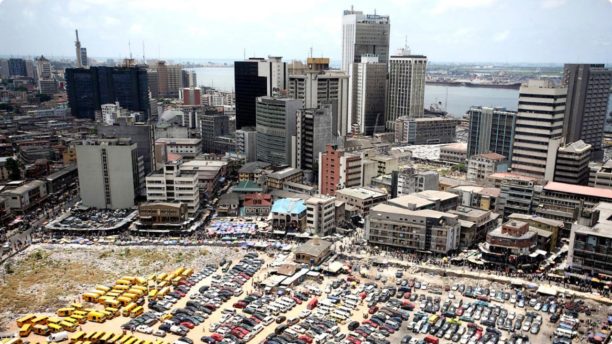 *Says Dangote's refinery can step up industrial renaissance
By Victor Ahiuma-Young
Nigeria Employers' Consultative Association, NECA, has pleaded with the government at all levels to create a conducive environment for business to thrive and deepen private sector investment to reengineer the nation's economy.

The umbrella body for employers in the country spoke yesterday ahead of Monday's commissioning of the 650,000 barrels per day capacity of Dangote Refinery and said the refinery could be an industrial renaissance the nation urgently needed.

Director-General of NECA, Wale-Smatt Oyerinde, said "With the unemployment rate hovering over 40 percent, high insecurity, the low purchasing power of Nigerians and the nation facing other multi-dimensional challenges, the planned commissioning of Dangote Refinery is a succor to a nation in dire need of an industrial renaissance.

"The Dangote Refinery, with a refining capacity of 650,000 barrels per day is set to be the biggest single-train petroleum refinery in the world with 900 KTPA Polypropylene Plant. The Refinery is the largest oil refinery in Africa with a land area of approximately 2,635 hectares. Having about 435 MW Power Plant, the Refinery is capable of generating the total power requirement of 860,316 MWh covering five States in the South-West region of Nigeria.

"While the nation struggles with meeting its refining capacity and continue to incur huge expenses as subsidy, the refinery 100 percent of Nigeria's consumption of all liquid products – Gasoline (PMS), Diesel (AGO), Kerosene (DPK) and Aviation Jet Fuel (Jet A-1) and 60 percent of the production capacity of this petroleum Refinery can meet the entire consumption needs of the country, the other 40 percent will be exported, generating a huge amount of foreign exchange. This in no small measure, will impact positively on the country's balance of payment.

"With the petroleum Refinery and Petrochemical plant as well as the Fertilizer plant housed in Nigeria, it invariably implies that there would be no more importation of petroleum products; rather, there will be export of finished products, availability of petroleum products, thus, putting an end to long queues and scarcity of petroleum products. A significant plus of this feat would be the attraction of foreign capital investments that the country desperately needs.

"The multiplier effect of its target 135,000 direct and indirect jobs for Nigerians and displacement of plastics imports in the fiscal space are a part of the economic springboard this refinery brings to the Nigerian economy. In addition, it would lead to skills transfer and technology acquisition opportunities with beneficial impacts on the downstream sector. This Refinery in sum, is one edifice that will turbo-charge the engine of the Nigerian economy, unstrapped the strings holding the development of the economy, and wade off external and domestic headwinds against efficacies of fiscal and monetary instruments.

"We call on Government and other stakeholders to pay more attention to creating an enabling environment for organized businesses to thrive so that we have more private sector investment to re-engineer the nation's economy."