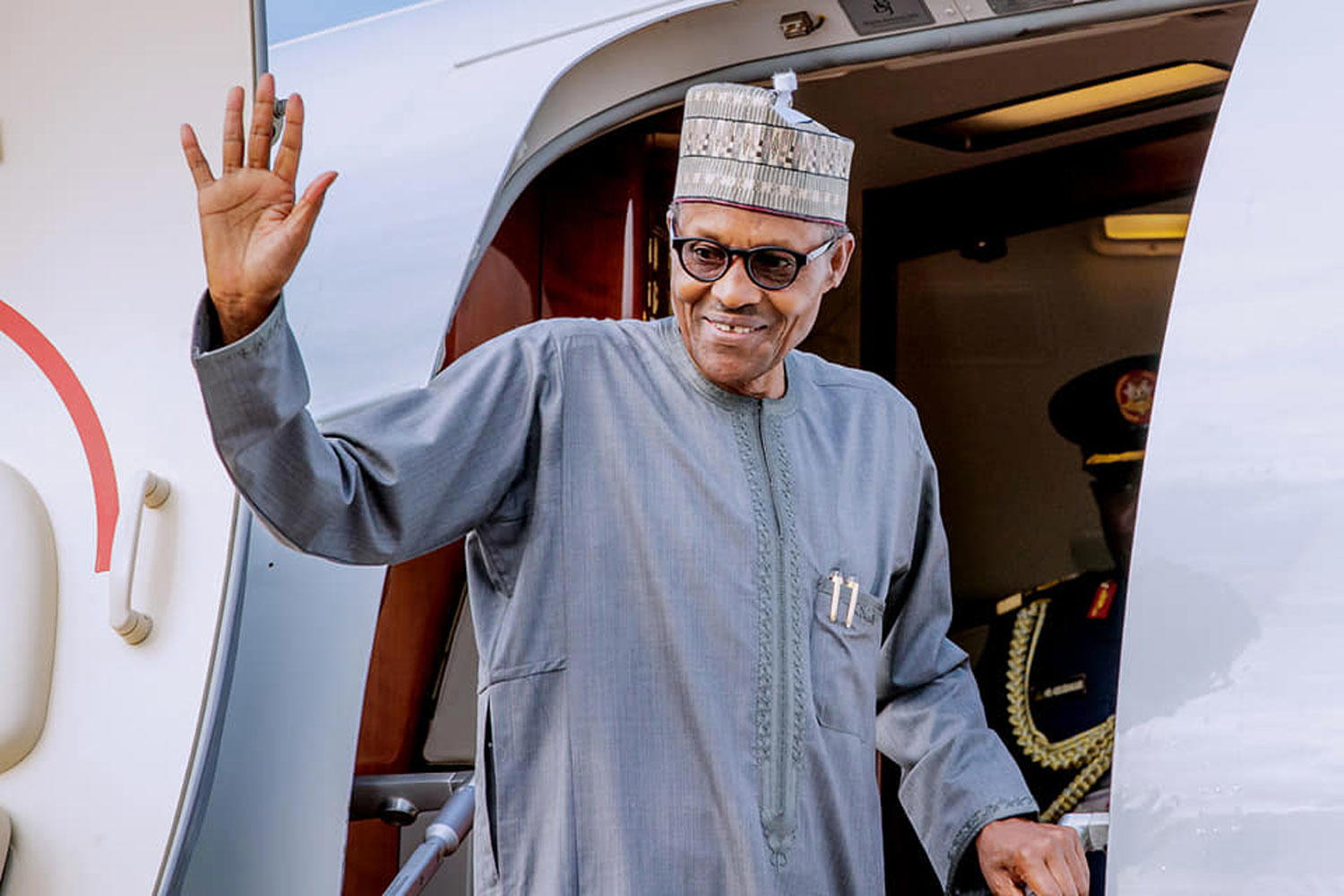 Muhammadu Buhari
Former President Muhammadu Buhari and his wife, Aisha have left the nation's capital, Abuja, after witnessing the swearing-in of his successor, President Bola Tinubu, on Monday.
Buhari and his wife were accompanied by some top government officials of his administration to the Nnamdi Azikiwe International Airport, Abuja.
After shaking hands and exchanging pleasantries with some of them, Buhari waved goodbye to his lieutenants, before his aircraft took off.
The ex-President has said he would retire to his home town, Daura in Katsina to attend to his cattle rearing business after serving as Nigeria's leader for eight years.