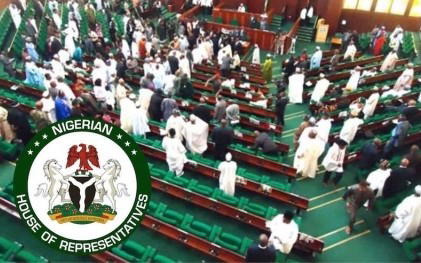 …hail Tinubu's courage, appeal to Nigerians to be patient with new govt
By Levinus Nwabughiogu-Abuja
House of Representatives at Tuesday's plenary session hailed the removal of oil subsidy.
Lauding the government for the decision, the House commended President Bola Ahmed Tinubu for his courage, asking Nigerians to be patient with the new administration.
The commendation and the appeal came on the heals of a motion under matters of urgent public importance moved at the plenary by Hon. Jimoh Olajide representing Lagos mainland federal constituency of Lagos State.
It will be recalled that Tinubu after his inauguration at Eagles Square, Abuja as president swiftly announced the removal of the oil subsidy.
The decision had however been greeted by cheers and jeers in many quarters as the immediate effects are now being felt nationwide with many oil marketers and filling stations shutting down while those selling fuel have hiked the pump prices from N195 to N750 per liter.
Moving the motion, Olajide noted that "Mr. President, Bola Ahmed Tinubu on May 29th 2023 made a Public pronouncement on fuel subsidy Removal.
"The President, Tinubu is a concern senior citizen whose agenda is to favour the down trodden for the purpose of humanity.
"There is no provision for fuel subsidy in the 2023 Appropriation Act.
"The current 9th Assembly and the past administration had given it a legal backing.
"Legislative actions in supporting Mr President in delivering dividends of democracy will go along way in enhancing development because he
asked for it, he campaigned for it!! And he is ready for the task ahead.
"President Bola Ahmed Tinubu, the tutor-general of Nigerian politics is concern about the masses and has meaningful objective to utilize Nigeria funds appropriately with budgetary reforms agenda on education, health, infrastructure, agriculture, food, security and above all security of lives and property as embedded in the constitution".
Adopting the motion, the House hailed Tinubu "courage and boldness to serve our country Nigeria with honesty and integrity".
The House also congratulated "him for his readiness for national task ahead and service to humanity", and *appealed to Nigerians to remain patient, resilient and prayerful so that the President can deliver on his promises."
Some lawmakers' attempt to speak against the motion failed as the gavel had already been hit by Speaker Femi Gbajabiamila.
The Speaker however gave room for such in the course of the proceedings to accommodate opposing views.