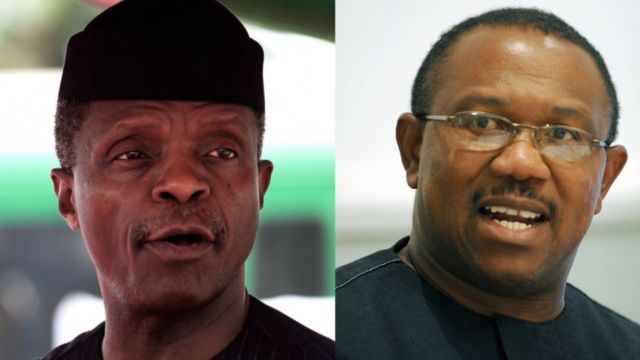 The presidential candidate of the Labour Party, Peter Obi has said he confronted the All Progressives Congress (APC) for not presenting Vice President Yemi Osinbajo as its candidate during the 2023 elections.
Obi said this on Tuesday while exchanging pleasantries with some guests at Dele Momodu's 63rd birthday in London, England.
In a viral video, the former Anambra State governor said he was desperate to witness a working Nigeria, adding that this compelled him to ask the question.
Bola Tinubu, APC National Leader, in mid-2022, battled former Transport Minister, Rotimi Amaechi and Osinbajo to secure the APC presidential ticket in the primaries.
He later emerged as President-elect defeating Atiku Abubakar of the Peoples Democratic Party and Obi, his close rivals, on February 25 presidential polls.
Obi who has filed a petition challenging the outcome of the 2023 presidential election in court said Nigeria needs a healthy person.
Obi said, "I am desperate to see Nigeria working, I can't hide it. I even confronted them if you want it, why didn't you bring Osinbajo so that we can have people who want to work for the country?
"Nigeria needs a healthy person and someone like him working 24 hours. Let's have the place working for everyone," he added.