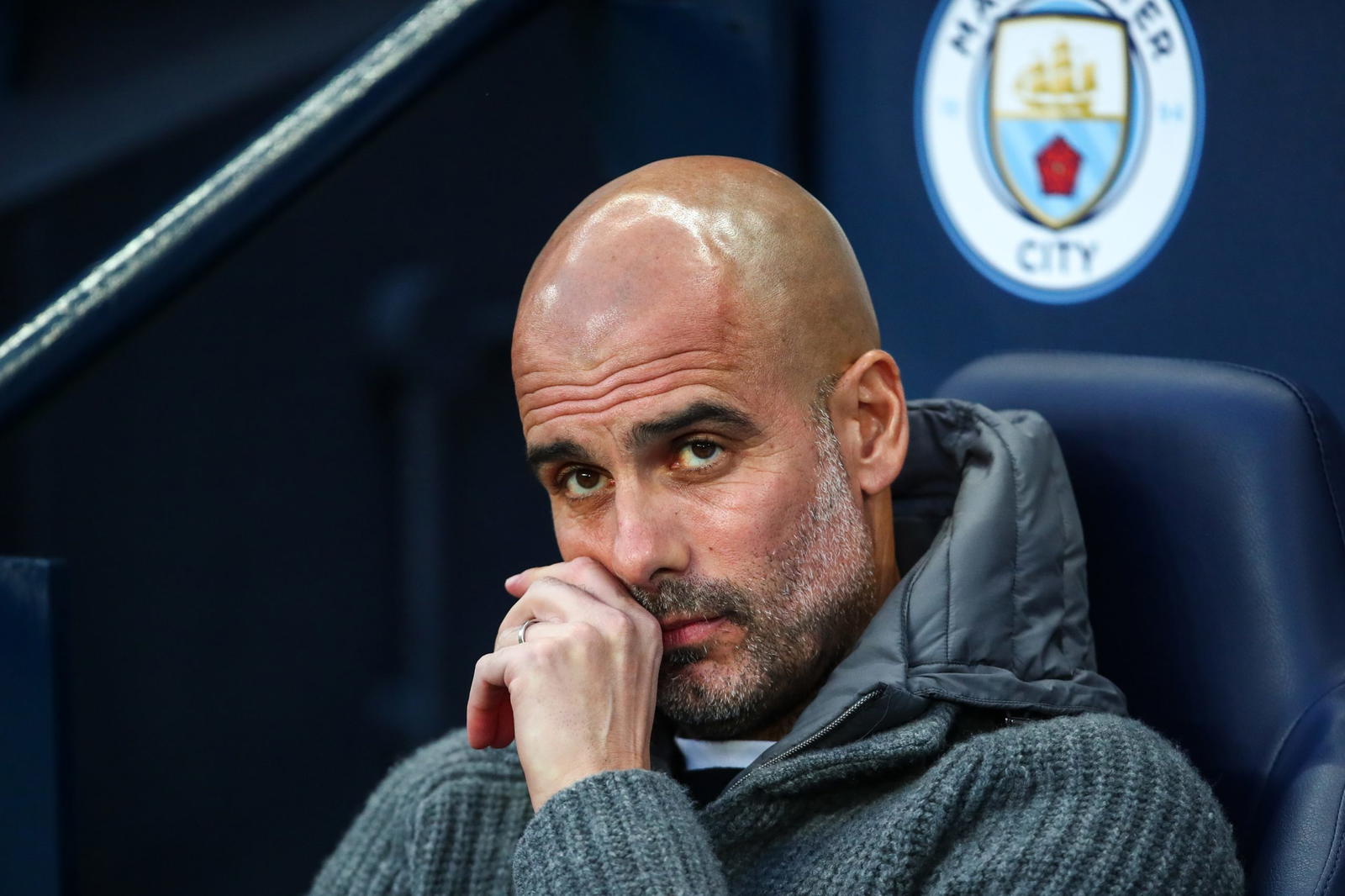 Guardiola
Pep Guardiola has warned his Manchester City players that the Premier League title race is not over despite the champions' crucial win against leaders Arsenal.
Guardiola's side crushed Arsenal 4-1 at the Etihad Stadium on Wednesday to move within two points of the Gunners with two games in hand.
Second placed City will knock Arsenal out of pole position if they win at Fulham on Sunday.
But despite City's firm grip on the destiny of the title, Guardiola has no intention of letting his stars rest on their laurels.
"People start to say they have the feeling it's over, but it's not over. It will be over when it's over, and it's not over," Guardiola told reporters on Friday.
"We still have seven games. Every single game we play for special things, for our opponents and ourselves. We have to do our game."
City must win six of their last seven league games to be sure of a fifth title in six seasons, leaving them with little margin for error.
They had to wait until the final minutes of the season before clinching the title last term with a dramatic fightback against Aston Villa and Guardiola is taking nothing for granted.
After travelling to Fulham, Guardiola's men host West Ham and Leeds during a hectic period that includes the Champions League semi-final against Real Madrid, as well as a trip to Everton, who are fighting to avoid relegation.
"There are still seven games. For example, I saw 15-20 minutes of Everton against Newcastle at Goodison Park on Thursday and saw how aggressive they are," Guardiola said.
"I know at the Emirates we won, everyone was happy. Then we go to Forest and we draw.
"Now we won and we go to Fulham, a special stadium, organised team. If we do our job, we'll be closer. Nothing is being taken for granted."
Arsenal have gone four games without a win as they crack under the pressure of the title race, while battle-hardened City have reeled off seven successive victories.
Trying to play down the significance of the seismic win against Arsenal, Guardiola added: "It's been normal as usual, nothing special. We make a recovery training session. Today is a day off, so nothing special."
After trailing Arsenal for much of the season, treble-chasing City have hit form at the perfect time, finally shaking off the hangover from winning last year's title.
"In periods it has been flat. 'Ah, another game' in September time. When this happens it is the worst," Guardiola said.
"When you have a team hungry after losing, is alive, it's better. 'Another win, doesn't matter'."