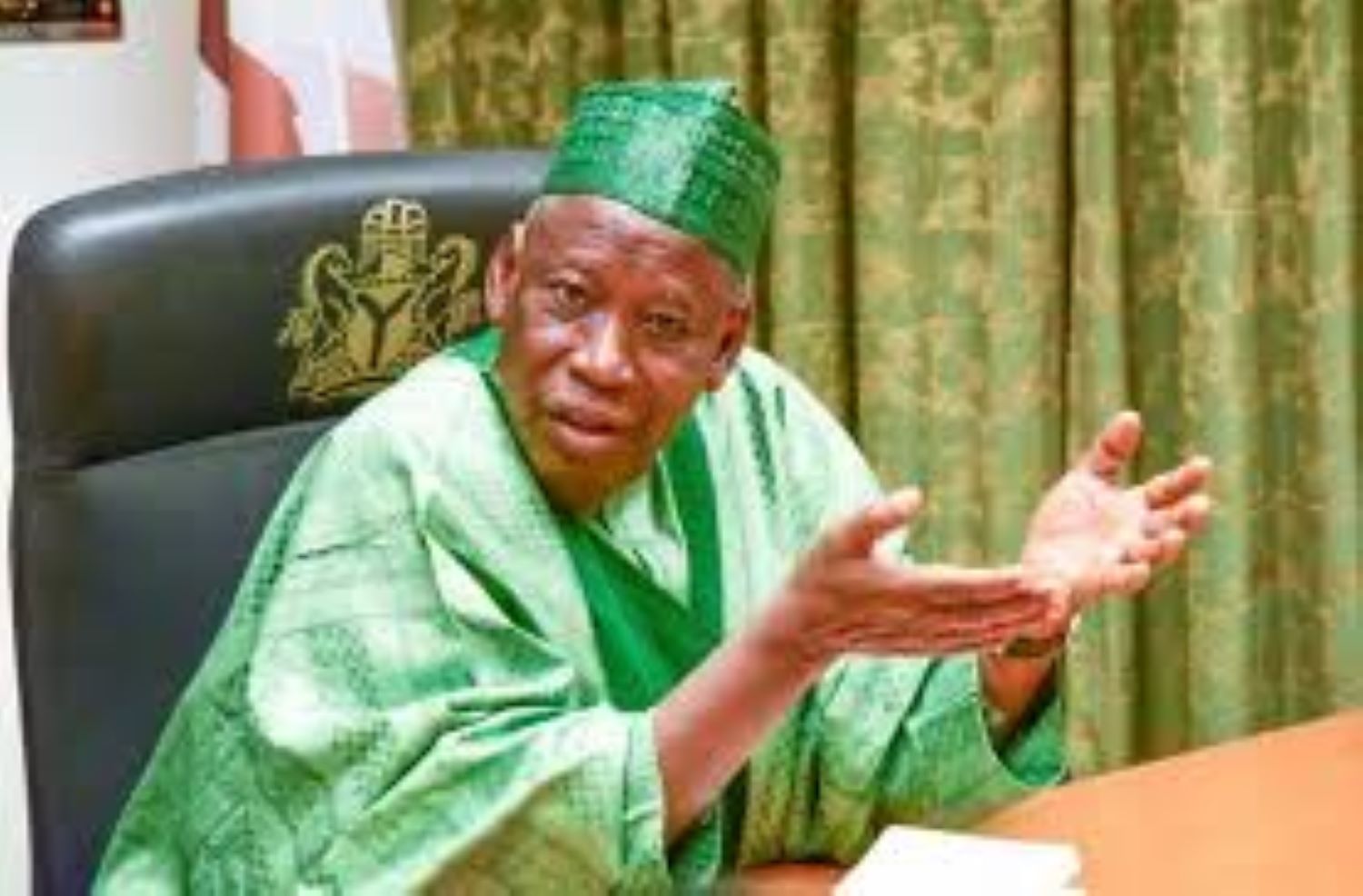 Governor Ganduje
By Bashir Bello
KANO – Governor Abdullahi Umar Ganduje of Kano State has said that they are challenging the victory of the Governor-elect, Abba Kabir Yusuf which he described as temporary success at the tribunal.
Ganduje dropped the hint to go to tribunal while speaking with newsmen shortly after a prayer session organized for the President-elect, Asiwaju Bola Ahmed Tinubu over his 71st birthday and victory.
The Governor fumed at the Governor-elect's loan facility public advisory describing it as baseless, adding that he was starting on a wrong foot.
According to him, "It is a practical indication and a practical symbol that their leadership has no sense of direction because that kind of advisory is baseless.
"He is talking as if he is now the Governor of Kano State. And he is not yet the governor. We were praying for him to govern Kano well, but what we are telling you is we are taking this temporary success to the tribunal.
"And for somebody to start making such speeches, you can judge that he is starting with a very very wrong footing," Ganduje said.
Recall that the Governor-elect, Yusuf had issued public advisory warning land developers to keep off and discontinue buildings on public lands around schools, grave yards, eid praying grounds among others noting that whoever act on a contrary does so on his or her own risk.
Recall also that the Governor-elect, Yusuf at the wake of Saturday morning issued another public advisory where he cautioned all subsisting and prospective lenders to the Kano State Government to desist from given the Governor Abdullahi Umar Ganduje administration loans saying his government won't honour or pay back such loans coming after the March 18th election.