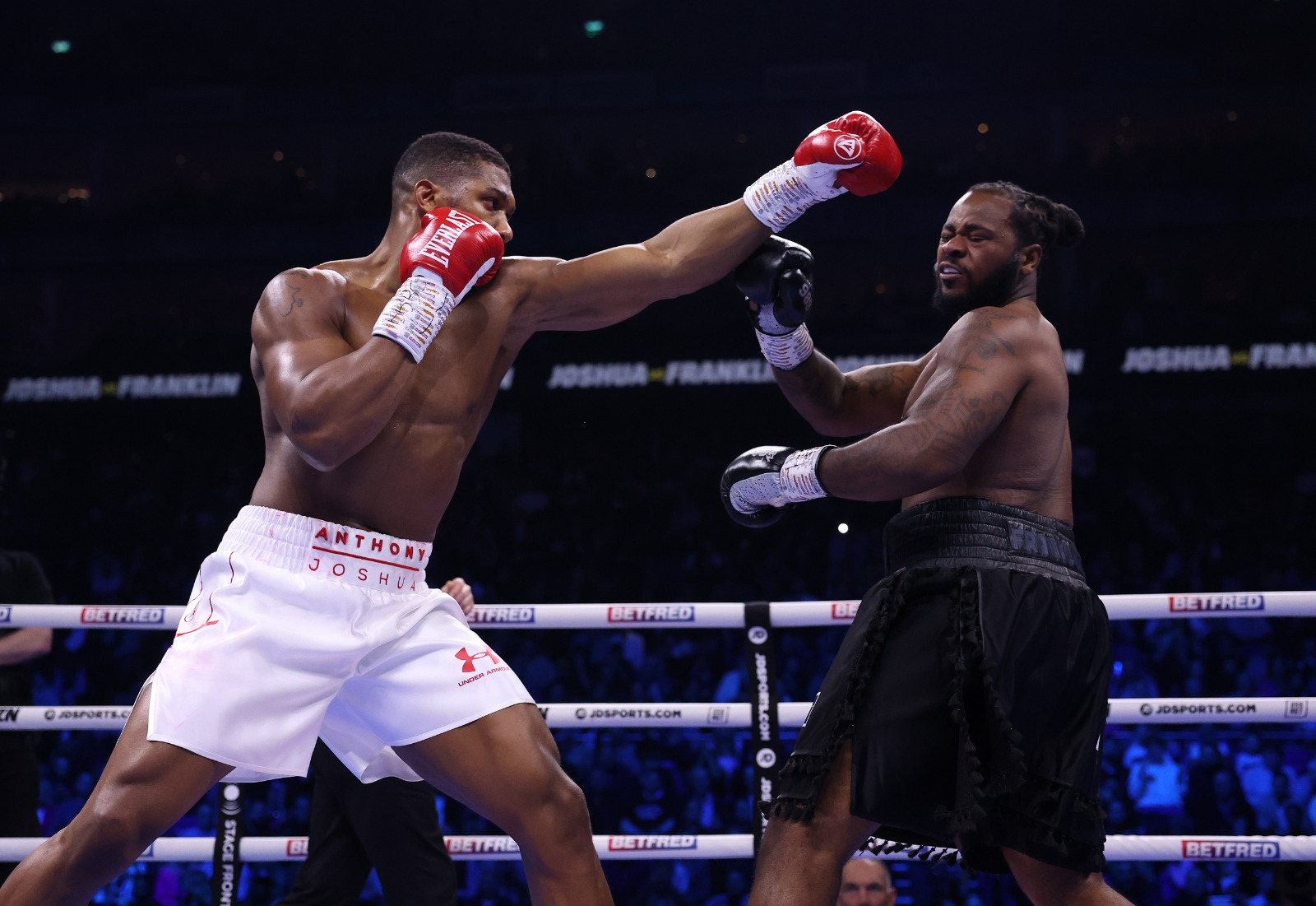 Round 12:
A big right hook forces Franklin to hold on
Round 11
Joshua landed a huge uppercut and right hand. AJ got the big shots with the right precision.
Things, however, slowed down through the rest of the round. Joshua hit Franklin on the break and the referee just shrugged at the foul. Odd stuff.
A heavy body shot on Franklin and he winces in pain and staggers back. Franklin is lucky to see out this round.
Round 10:
AJ lands uppercut and a nice hook. Good work from AJ. The round no doubt, belongs to AJ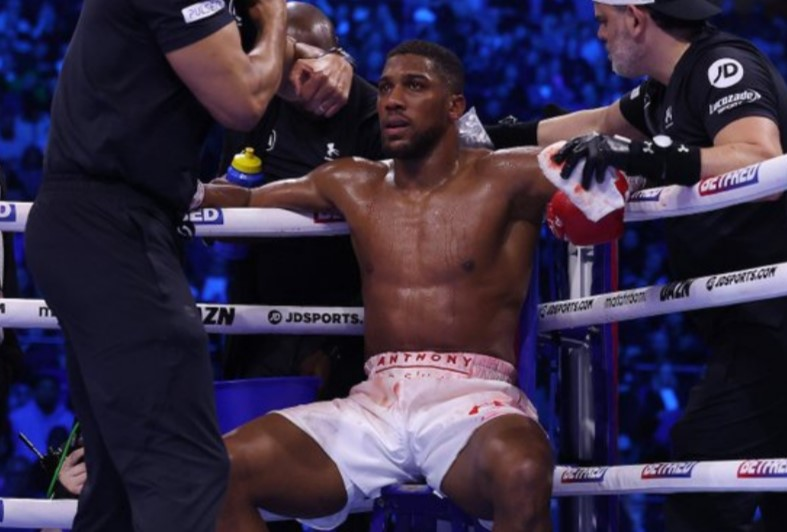 Round 9:
Joshua secured some good punches as the two men clinched up. Franklin got going reckless, threw his head around in the clinch, drawing another warning from the referee. The clinch parade continued throughout the round.
Franklin did land a good right hand that forced Joshua to take a backward step. Joshua landed a good combination of three punches before the end of the round. Unofficial scorecard: 10-9 Joshua (90-81).
More clinging and grabbing. Frankling has never gotten to round 12 b4. Signs of tiredness but he's packed deadly punches that can move a jaw.
Round 8
Joshua increases his pace in the eighth round, and pressures Franklin rigorously for the first time in the fight. Marcus McDonnell stopped the fight from becoming messy, this gave Franklin a little breathing space. Franklin moves up on the inside and drags Joshua to the ropes, with the Brit keen to get back into the middle of the ring. AJ came on powerfully smoking but Franklin is forced to hold him. More clinching and grabbing by nothing boxers.
Round 7 – Joshua vs Franklin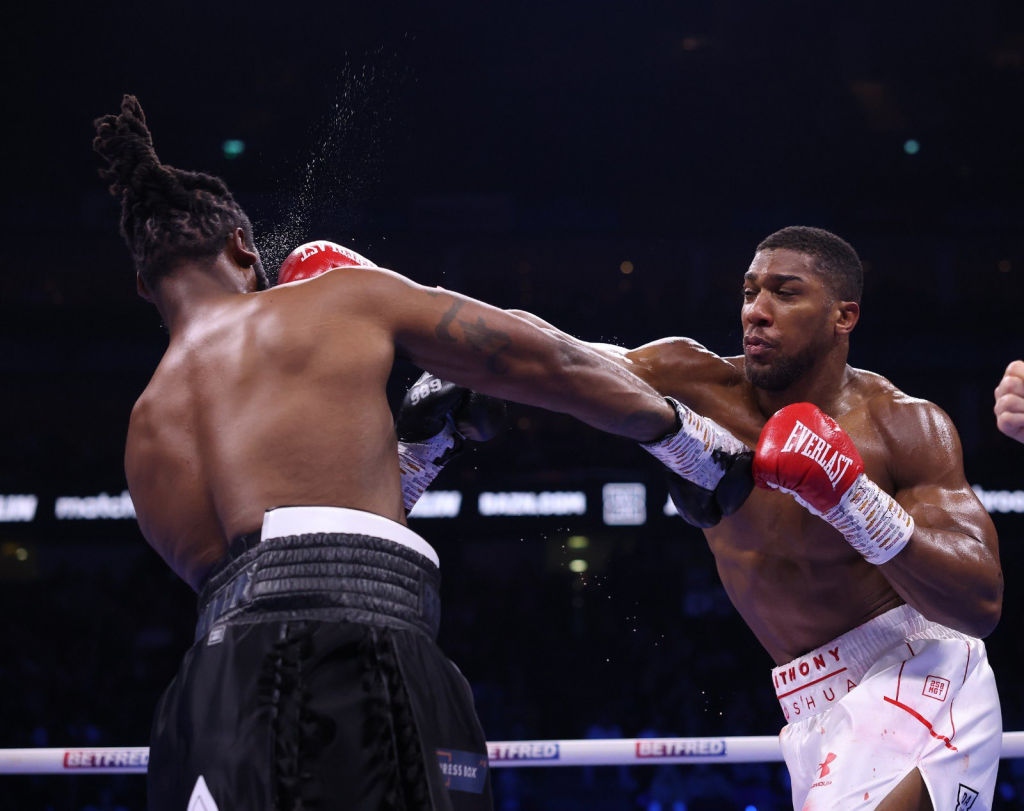 Franklin is now watchful, parrying Joshua's deadly hooks, as AJ tries to squeeze through a straight right hand to the face but Franklin escaped it. Franklin throws a left & right combo but AJ fires back.
Round 6:
Solid jab from AJ and a powerful left uppercut that shook Franklin.
Round 5:
Good uppercut from Franklin after AJ let his hands go. AJ is leading but is still bleeding.
Round 4:
Fight is picking up but still no real danger landed either way.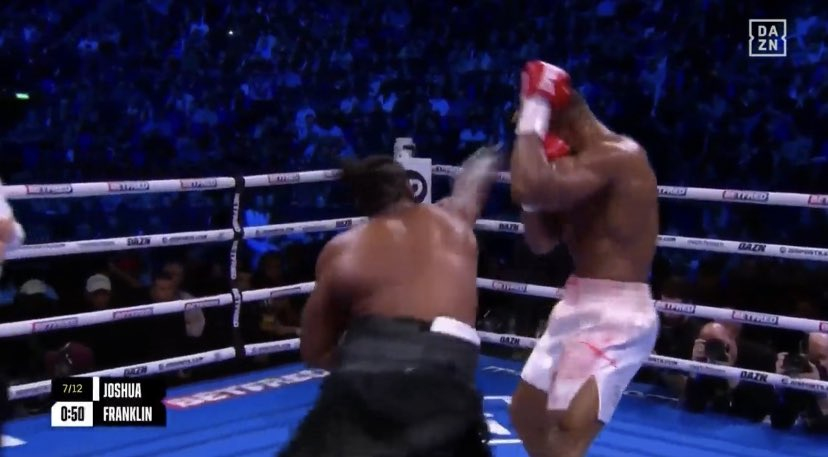 Round 3
Joshua misses with his right but Franklin responds by charging him down but nothing lands.
Round 2:
Joshua bleeding from the nose.
Jermain Frankline a.ka. Assassin —– The American had previously held an unbeaten start to his career, winning on his first 20 outings. However, he lost on his UK debut against Dillian Whyte, with a tight loss on points against the former WBC interim world heavyweight champion, meaning that he has a 21-1 record with 14 knockouts.