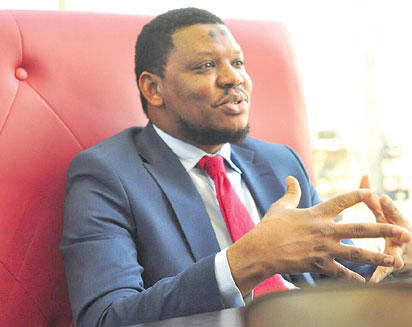 A Chieftain of the All Progressives Congress (APC), Adamu Garba, has called on the leadership of the Senate to consider Senator Barau Jibrin from the North West region of the country as the President of the Senate in the 10th National Assembly.
Garba stated this following the declaration of intention for the Senate Presidency race by Jibrin, who representing Kano North senatorial district.
According to Garba, Jibrin should be elected as the Senate President for the 10th Assembly because of his competence and role in Sen. Bola Ahmed Tinubu's victory during the Presidential election.
He explained that Jibrin's competence amongst other candidates can be measured in different spheres of human endeavor in the 8th Assembly.
According to him, once the Kano lawmaker becomes Senate President, he will incorporate the administration of national unity.
Garba said, "So that is why personally, I believe that most of the aspirants of the Senate Presidency knows that there's no person that's as qualified as Sen. Barau Jibrin. Why did I say so? This man started his political career in the national assembly in 1999.
"The Red Chamber has been more organized than it has ever been since 1999, because there has been proper structure of working relationships with the executive. And if we've this mature leadership that drives this success, why can't we allow Sen.
"Barau Jibrin to be able to drive the Office of the Senate President, so that we can have a coordinated and better organized and responsible government that meets the needs and yearnings of Nigerians.
"That's why I believe that Sen. Barau Jibrin is the most qualified, especially looking at his personal antecedents in public service, and his activities in the Senate as the highest-ranking member.
"Sen. Orji Uzor Kalu gave meagerly Only 8000 votes, but had 40 something thousand votes to himself, in the same election, same people, the same procedure, the same INEC, the same BVAS, in an election held in the same day, within the same state. Now how do you draw such a comparison?
"If you go to Sen. Godswill Akpabio, from the South South, there are reports from several quarters that Senator Godswill Akpabio is nursing the intention of dropping his ambition for a ministerial position."