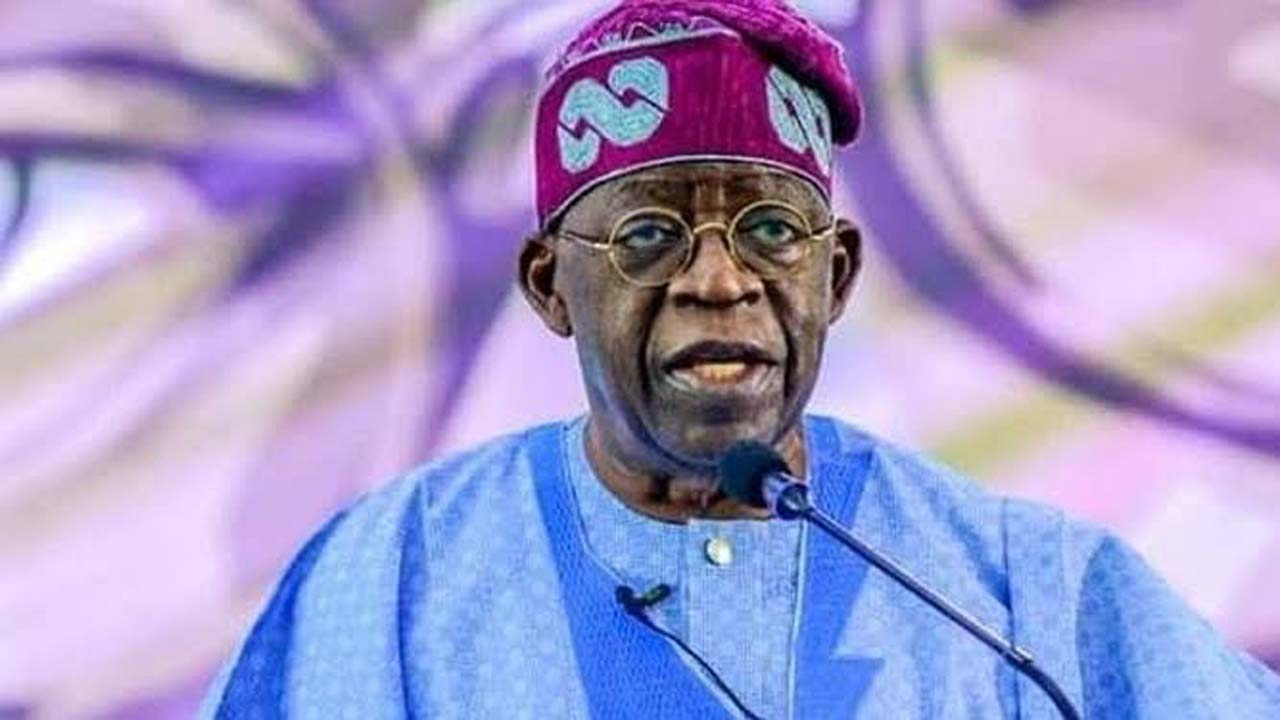 Tinubu
By Mobolaji Sanusi
Start by doing what's necessary, then what's possible, and suddenly you are doing the impossible — Giovanni di Pietro di Bernardone(Venerated Italian Catholic Church Saint)
FROM being the kingmaker, Asíwájú Bola Ahmed Tinubu has finally become a king. Metaphorically, for clinching the highest political position in the country. From democratically dethroning a president to installing another president in 2015 and now becoming a president-elect, against all odds, in 2023, Tinubu has become a man of destiny, of historical reverence with indisputable landmarks in the political experiment called Nigeria. 
In whatever he had done, or is doing, history is replete with his heroic exploits. In the corporate world, Exxon Mobil, his last known employer, will not easily forget his financial ingenuity. In the political firmament of the country, he became a distinguished senator; a governor with a difference and a political kingmaker of repute, helping to install governors, senators, members of House of Representatives, and Houses of Assembly. The man Asíwájú of the universe installed speakers at both national and state legislatures. Getting appointive positions for people is his natural turf. With the hoi polloi, Tinubu is always at his best. What a man!
Asiwaju, indubitably, builds and keeps people to attain great heights. As a refresher, the apogee of his being a political kingmaker was when he worked for the emergence of Muhammadu Buhari as candidate of the All Progressives Congress, APC,  in 2014 and later, Buhari's emergence as President in 2015.  But for Almighty God, and Tinubu, Buhari would not have defeated Atiku Abubakar at that year's keenly contested presidential primary in Lagos.
The rest, as they say, is history. Providentially too, the beneficiary will be handing over power to his benefactor and president-elect, come May 29, 2023. The journey of his historic victory has been bumpy. Tinubu, the kingmaker, signified his intention, formally, when he visited President Buhari in Aso Rock Presidential Villa in January 2022 to intimate the former of his plan to succeed him. 
Before then, the conventional, online newspapers, and entire social media were awash with speculations about his presidential aspiration. But today, the rest, once again, is history as Tinubu was officially announced as president-elect of Nigeria on March 1 by INEC. Coincidentally, the announcement is symbolic for being the month of his birth. He was born on March 29,1952. A cliche that once caught the attention of yours sincerely says: "It's impossible said pride. It's risky said experience. It's pointless declared reason.
Give it a try whispered the heart." Tinubu's heart, despite negative murmurings from the public space, told him to aspire for the Presidency. Impediments, official and non-official were thrown at him, and on his paths. But Tinubu, imbued with native intelligence, sure knows his political onions. He borrowed a leaf from Salvador Dali (1904-1989) saying that: "Intelligence without ambition is a bird without wings." The truism in this aphorism is shown in the fact that today, Tinubu's life-long ambition has become a reality owing to his political intelligence, tenacity of purpose and steadfast focus on his goal regarding his presidential dream. 
At 71, Tinubu deserves to be venerated for his life's accomplishments. He is a child of providence, destined to play a major role in Nigeria's contemporary political evolution. However, the presidency is not a tea party affair and Tinubu knows this. By antecedent, he surely has the capacity, capability and also possesses the right vision to navigate Nigeria's currently troubled destiny to safe berth. Nigeria's leadership's roll call is replete of leadership with much talk/promises and less actions.
Tinubu, at 71, and upon inauguration on May 29, must hit the ground running. All eyes are on him and he cannot afford to fail some of us that are his ardent followers/supporters and millions of other Nigerians that have witnessed unabated sufferings under leadership that served before his expected May 29 coming into power. Tinubu likes to think outside the box; a think and do leader, he takes pride in calling himself and nothing short of that is expected from him. Whatever the obstacles, Nigerians want him to make life more meaningful for them.
As a reminder to Tinubu: He must beware of carpetbaggers that once saw him as a daydreamer but will now willingly bow before him as president. He needs to focus on the goal of making Nigeria great again. At 71, what else does he want materially and recognition-wise that the Almighty God has not given him? Yours sincerely believes that nothing else should interest him other than to endeavour to right the imperfections of the past that he once led the progressives to battle against within Nigeria's currently warped federation. He should use power to serve humanity and not self.
To achieve this, Asíwájú must know that not all suffering hypocritical dogs surrounding him when he gets to Aso-Rock Presidential Villa must be fed because some of them only need strength garnered from him to bite him. Tinubu needs to meticulously glean such hypocritical dogs coming to him because that is the only way to know what evil hides under their bellies and not through the tongue in cheek panegyrics heaped on you.
Tinubu at 71 as incoming president should equally note that not only under PDP's 16 years but also at the moment as well under a Federal Government controlled by APC, his party, that the hardship facing Nigerians is far from being over. This is why all eyes are on him to rescue his people from avoidable suffering that is currently their lots. George Orwell once said: "In a time of universal deceit, telling the truth is a revolutionary act."
In view of this, I urge our president-elect to know that the APC controlled centre is nothing to write home about regarding ameliorating the untold hardships facing Nigerians. He needs to know that he won the election by the grace of God and his relentless political efforts. But for God's merciful hands, no candidate representing a political party with a poor scorecard at the centre like APC under a suffering inflicting Buhari government should ever dream of winning anything not to talk of the presidency.
But Tinubu, through good personal networking, enduring political clout and grace of Almighty proved bookmakers wrong. For enjoying such uncommon grace, now is the time for him not to rationalise or justify the officially-induced avoidable problems that we all, with him in the forefront, condemn and detest in others.  Dwight Eisenhower once observed sometime in March 6, 1956: "If a political party does not have its foundation in the determination to advance a cause that is right and that is moral, then, it is not a political party, it is merely a conspiracy to seize power."