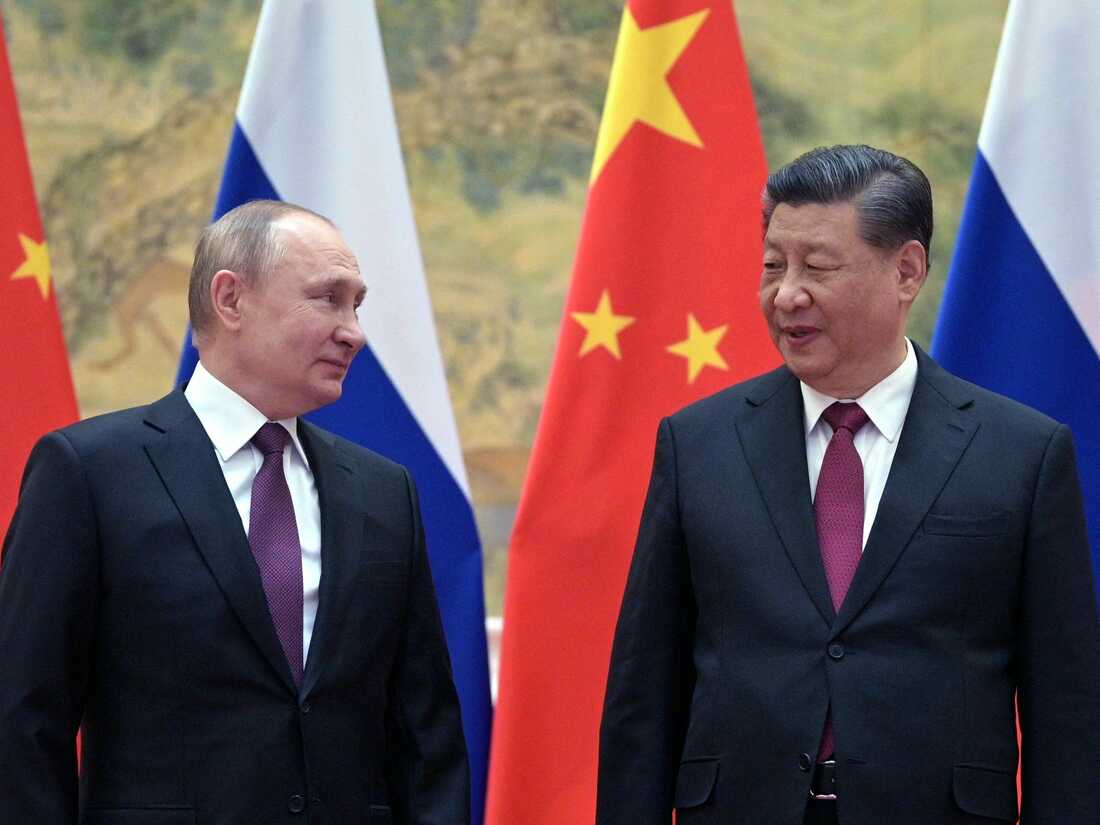 TOPSHOT – Russian President Vladimir Putin (L) and Chinese President Xi Jinping pose for a photograph during their meeting in Beijing, on February 4, 2022. (Photo by Alexei Druzhinin / Sputnik / AFP) (Photo by ALEXEI DRUZHININ/Sputnik/AFP via Getty Images)
By Biodun Busari
The Chairman of the United States Joint Chiefs of Staff, Gen. Mark Milley told lawmakers on Wednesday that China, Russia, and Iran would be a problem for the US "for many years to come".
Milley, while addressing the House Armed Services Commission alongside Defence Secretary Lloyd Austin raised the concern that the three countries are "getting closer together."
"I wouldn't call it a true full alliance in the real meaning of that word, but we are seeing them moving closer together, and that's troublesome," Milley said.
"And then…Iran is the third. So those three countries together are going to be problematic for many years to come I think, especially Russia and China because of their capability."
While the US has made clear for years now that the three countries are focuses of the military – particularly China and Russia – tensions with all three have been on the rise in recent months and even weeks, CNN said.
The US continues to help fund Ukraine's defence against Russia's invasion, which Milley said Wednesday "in and of itself is a war crime." Tensions with China rose recently following a suspected Chinese spy balloon's travel over the continental US.
It was eventually shot down by the US military off the eastern coast of the country; Chinese Minister of National Defence Wei Fenghe refused to take a call with Austin regarding the incident.
And just last week, the US launched retaliatory strikes against Iran-backed groups in Syria, after a suspected Iranian drone struck a facility housing US personnel, killing an American contractor and injuring five service members.
Following the US strike, additional rocket and drone attacks were carried out targeting US and coalition personnel in Syria.
Milley warned during a hearing on Tuesday that Iran could "produce enough fissile material for a nuclear weapon in less than two weeks," and ultimately create a nuclear weapon within "several months thereafter."
"The United States military has developed multiple options for our national leadership to consider if or when Iran decides to develop a nuclear weapon," he said.
But he added Wednesday that China and Russia specifically have "the means to threaten our interests and our way of life," and mark the first time that the US is "facing two major nuclear powers."
And while Milley also said Wednesday that China's nuclear capabilities are "not matched" with those of the US, he added that they are still significant.
"We are probably not going to be able to do anything to stop, slow down, disrupt, interdict, or destroy the Chinese nuclear development program that they have projected out over the next 10 to 20 years," Milley said.
"They're going to do that in accordance with their own plan. And there's very little leverage, I think, that we can do externally to prevent that from happening."