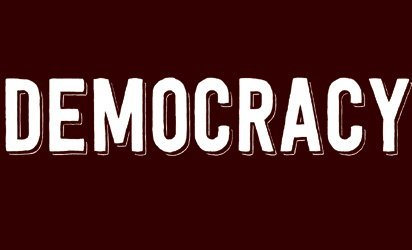 democracy
By Ikechukwu Amaechi
ON March 18, 2023, some Nigerians, incurable optimists I must say, still went out to cast their votes in the governorship and Houses of Assembly elections after the presidential and National Assembly elections fiasco of February 25, believing that Nigeria is still redeemable. Well, I am not one of them. I used to be sanguine as well before the presidential election, having been taken in by President Muhammadu Buhari's promise of bequeathing the country a legacy of credible elections. The chairman of the Independent National Electoral Commission, INEC, Prof Mahmoud Yakubu, was a real charmer who totally took me in in the days leading up to the elections.
But the deliberate effort by INEC to sabotage the elections convinced me that we are dealing with hardened persons to whom integrity means nothing. I made up my mind that going out on March 18 to vote in the governorship election would be tantamount to legitimising a horrendous scam. In this column on March 2, I stated how disappointed I was in Yakubu and INEC and vowed never to allow myself to be fooled again. "For too long, I had hoped that Nigeria would ultimately get it right despite the serial disappointments from leaders who continue to treat the citizens most contemptuously," I wrote penultimate Thursday.
"But this electoral heist, the worst since the return of democracy in 1999, is the axiomatic last straw that broke the camel's back. Many Nigerian politicians are not prepared for democracy and trooping out every four years in the name of elections is tantamount to legitimising their shenanigans. The ballot I cast on February 25, 2023, will be the last time I will ever do so in this country."  
Many well-meaning Nigerians called to say that while they shared in my disappointment, boycotting the March 18 poll would be counter-productive. Apparently they didn't see what I saw. For me, the point at issue is total state capture. Every institution of state – the police, military, banks, media, civil society, and judiciary – has been suborned by the ruthless desperados masquerading as political leaders. So, try as hard as we may, dislodging them through the ballot box is mission impossible.
That was exactly what happened on February 25. Long-suffering Nigerians, determined to change the forlorn trajectory of their beloved country voted to supplant the old order. But INEC betrayed their trust by superintending over Nigeria's worst election in this technological age. I had a very interesting argument with a friend who insisted that despite my reservations about the outcome of the February 25 elections, significant progress had been made. For him, Peter Obi, the presidential candidate of the Labour Party, carrying the day in 12 states, including the Federal Capital Territory, FCT, Abuja, was an incredible feat. I agree. It was revolutionary.
He also believes as I do that Obi won the election outright. But I don't share in his optimism that the Supreme Court will do the needful and upturn Mahmoud Yakubu's false declaration of a supposed president-elect. Besides, he also believes that even if the Supreme Court disappoints, having tasted blood, literally, Nigerian youths are only one election away from wrestling power from those that have held the country hostage for so long.
Again, I disagree. And my point is simple: even with the few states that INEC grudgingly conceded to Obi in a contest he won outright, considering what happened on February 25, there is absolutely no reason to be hopeful. Those who purloined the people's mandate are busy taunting the victims of their heist to go to court because they know that Nigerian courts are incapable of delivering justice, at least not in this matter.   
Already, the Supreme Court Justices have an alibi as Dr. Chidi Amuta poignantly explained in his article in TheNiche, titled Nigeria expects. "If a verdict in a political matter serves the end of justice but is likely to produce dangerous political consequences, every Supreme Court whether in Washington or Abuja will rule on the side of order and political expediency. The ready argument is always that it is better to deliver a judgment that maintains the status quo of law and order instead of one that will overturn the polity, send the society into tumultuous anarchy and erase the nation.
You must have a nation before you have right and wrong, good and bad judgments and heroic judges. It is wiser to save the nation so that even the just man who loses a case today has a country in which to try his luck next time. There needs to be a 'next time' first before a Supreme Court is applauded!" But the flip side of Dr. Amuta's position is that when considerations for law, order and political expediency trump social justice, the pyrrhic victory will not guarantee stability whether in the short or long run.   
Besides, what happened on March 18 shows that there is no "next time" because even if the courts annul the election and order for a fresh presidential poll, Obi, this time, will not win even one state, not because Nigerians will not vote for him as they did on February 25, but because the garrison commanders, embarrassed by what happened, will ensure there is no repeat performance even if it means stopping the people from getting close to any polling booth.
And that was exactly what happened on March 18. Our "democracy" has degenerated to the level where town criers go around warning those not prepared to vote for a particular political party to stay home. And the people, aware that the Nigerian state, working in cahoots with the political terrorists will offer them no protection, obeyed and stayed home. The few who dared to come out were brutalised. Some never survived to tell their stories. As I write, those who orchestrated the mayhem, captured on camera are walking the streets, taunting their victims to do their worst. 
Those who hoped that the indefatigable youths – the  Obidients  – will consolidate on their "achievements" in the February 25 elections on March 18 were grossly disappointed. But I wasn't. And I doubt if the European Union Election Observer Mission, EU EOM, was disappointed because in its preliminary observation report for the March 18 governorship elections, the group said the process lacked transparency. "Throughout the mission we saw that Nigerians have a great appetite for democracy and are keen to engage in various civic activities," the EU-EOM Chief Observer, Barry Andrews, said.
"However, in many parts of the country, their expectations were not met. Many were disappointed and we witnessed voter apathy that is in part a clear consequence of failures by political elites and, unfortunately, also by INEC." The mission said its findings revealed that there were multiple incidents of thuggery and intimidation of voters, polling officials, observers, and journalists, disrupting the process in some parts of the country. That is the sad reality of Nigeria's "demonstration of craze" – apologies to the Afrobeat legend Fela Anikulapo-Kuti.  
Truth be told, the 2023 elections, which offered Nigerians the best opportunity to get it right democratically, has been tragically, albeit typically bungled, turning the promise of a glorious celebration of democratic ethos into a funeral dirge. Now after profiling, threatening, maiming, killing and destroying the means of livelihood of their bête noire for no crime other than exercising their franchise, Asiwaju Bola Ahmed Tinubu, the man on whose behalf all these atrocities were and are still being committed is talking about healing even as Bayo Onanuga, his spokesperson, is busy with vile, incendiary tweets warning Ndigbo in Lagos against "interfering" in politics in their own country. Politics, they say, is a dirty game. In Nigeria, it is far worse than that. It is a criminal enterprise. For those hoping that it will get better next time, perish the thought. It can only get worse. And this is not wishing the country bad. It is a statement of fact. Nigeria's democracy is dead, killed under Buhari's watch, with Mahmoud Yakubu as the undertaker.