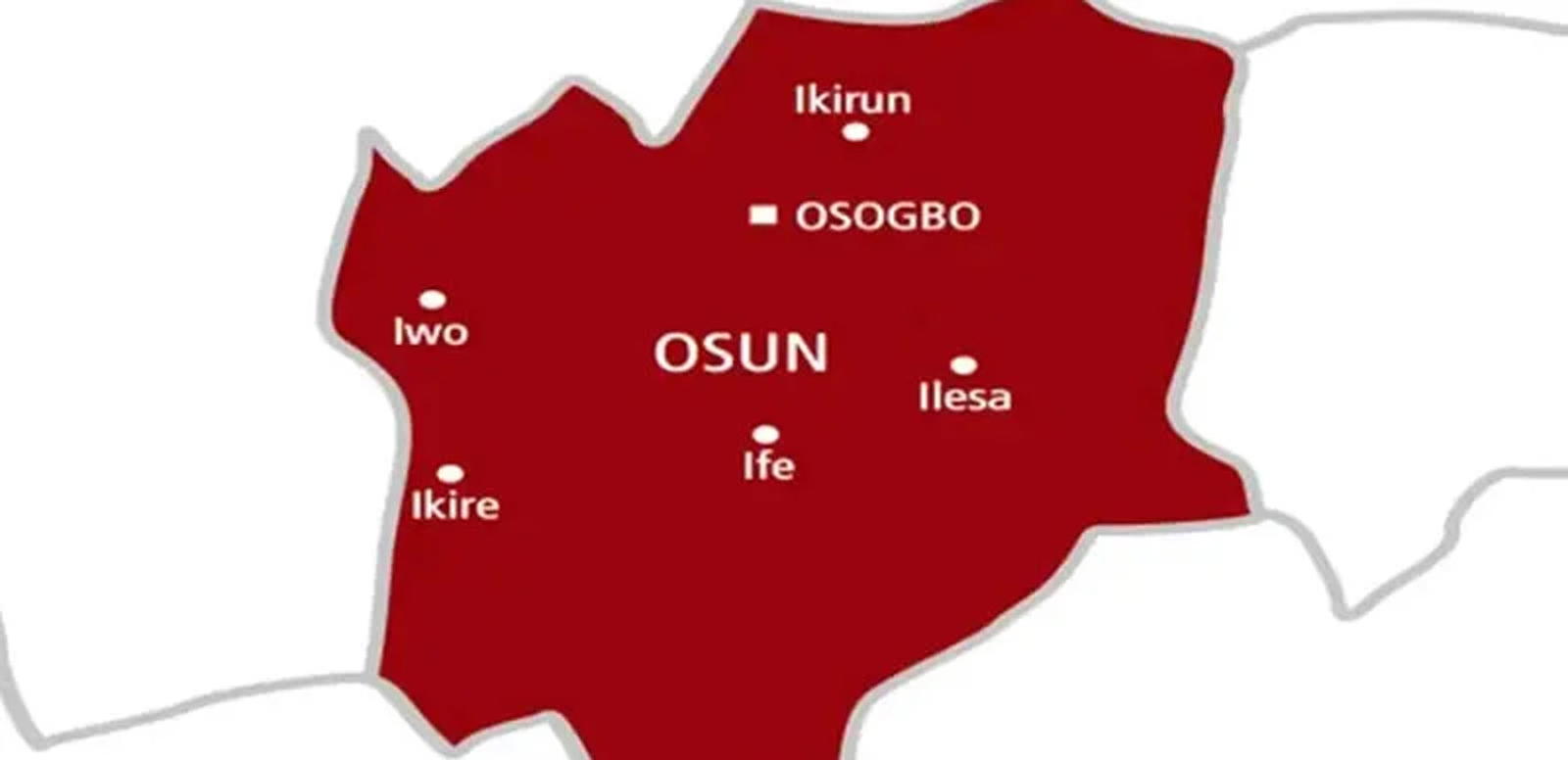 By Shina Abubakar, Osogbo
One person was reportedly shot dead by hoodlums at Isedo Ward 2 polling 5 unit over an argument on ballot placement as political hoodlums took over in many towns disrupting voting and snatching ballot boxes at various polling units.
This deceased Ganiyu Gele, according to the Public Relation Officer of the NSCDC, Kehinde Adeleke, was said to be hit by a bullet shot by hoodlums after argument that a vote that was not properly cast should be counted for a political party.
She added that one person has been arrested in connection with the incident, which occurred during sorting and counting of ballot in the town.
Meanwhile, Officials of the Independent National Electoral Commission, INEC, and security operatives arrived their work stations early across the state, paving way for early commencement of voting at 8:30 amidst low turnout of voters. Disruption of votes occurred in Osogbo, Olorunda, Ife-Central, Ife-East, Ilesa-West, Ilesa-East, Atakumosa-East Local Government Areas.
While voting was ongoing smoothly across polling units in the state, hoodlums in an unregistered Toyota Sienna vehicle invaded polling units 10 and 11 of Ataoja ward 5 in Osogbo local government and disrupted the process.
The hoodlums left in a hurry without taking the ballot boxes, only to return later after voting have resumed at the two units and eventually dispersed voters by shooting sporadically into the air before carting away ballot boxes at units 10 and 11, as well as ward 4, units 17 and 32.
Similarly in Ife-Central local government, hoodlums invaded Iremo Ojatuntun ward 3 unit 18 and destroyed both the used and unused ballot papers and the box.
One of the voters, Victoria Eluyeni said the hoodlums invaded the unit on motorcycle, insisting that the voters must vote for Esho or leave the unit.
"The hoodlums have been parading the units since voting started and suddenly around 1:20pm on a motorcycle and smashed the ballot box and destroyed the ballot papers", she said.
Also, the Senior Special Assistant to President Muhammadu Buhari on National Assembly Matters (Senate) Senator Babajide Omoworare after voting alleged that PDP thugs were going round the local government disrupting election and snatching ballot boxes but quickly added that the security situation is better than the February 25 Presidential and National Assembly elections.
Also the spokesperson for the Tinubu-Shettima campaign organization in Osun, Remi Omowaiye, alleged that the PDP thugs have been going around threatening electorates to steer clear polling units except they wanted to vote for PDP candidates.
"Until the security operatives intervened and set up barricades in many communities before the electorates started trooping out to discharge their civic duty. But the situation is difficult in Atakumosa-East local government as our party members were not allowed to vote", he said.
But the State Deputy Governor, Kola Adewusi while speaking after voting at his Enuwa polling unit in Ile-Ife, said the APC thugs were disrupting voting at PDP's strong units with a view to putting the party at a disadvantage.
In all of the local government areas visited, the turnout was low compared to the February 25 Presidential and National Assembly elections, which Senator Francis Fadahunsi attributed to lack of proper enlightenment among the populace.