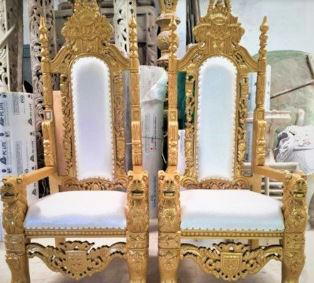 –— He's spiritually, mentally, physically unfit
—-They should bring their best, let us contest- Nominee replies
By Dayo Johnson , Akure
Ten out of the 13 kingmakers in lfon, Ose council area of Ondo state, have rejected the nomination of Prince Adelanke Adeyese Godiyon as the monarch of the town by his ruling house.
A free for all almost broke out at the
Councils Secretariat during the process to select the next king of Olufon lfon.
Recall that in 2020, the monarch of the town, Oba Isreal Adeusi was shot dead by gunmen suspected to be kidnappers.
Vanguard learnt that trouble started when the head of Umaugba ruling house of Ifon, Prince Adekolu Odogiyon, presented Prince Adelanke Adeyese Godiyon as the sole contestant for the throne of Oluifon.
Subsequently , 10 out of 13 kingmamkers present at the selection venue, rejected the presentation of a sole contestant for the Olufon throne.
They said it was another abomination and against the tradition of Ifon.
The Igbewa of Ifon ,Chief Akindele Adejo, said no individual would be allowed to pick their traditional ruler for them.
Adejo said the oracle rejected the presentation.
According to him "We swung into actions to ascertain the suitability of the nominee for the stool through wide consultations, ranging from spiritual, physical to mental assessment of the nominee in line with the tradition of our town.
"The assessment was restricted to him alone, being the sole candidate of the Umaugba ruling house with no other alternative from the family.
"Regrettably, our various findings tale revealed that Prince Adelanka Adeboyese Odogiyan of the Umaugba ruling house is spiritually, mentally and physically unfit to ascend the exalted throne of the Olufon of Ifon.
"We have therefore come to a reasonable and inevitable conclusion to reject his nomination outrightly based on some scary and unfavourable reports that came out from our findings and wide range consultations."
Reacting, Prince Adelanke Odogiyan said he was mentally fit to occupy the throne.
Adelanke said those against him were being motivated by some persons.
According to him " I am the 17th candidate that joined the race. I met with eight kingmakers yesterday and they assured me. They were even calling me Kabieyesi. They should bring their best and let us face the race."