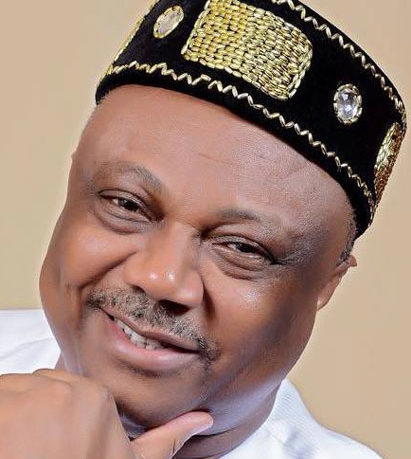 •Ogboru
Chief Great Ogboru is the game changer in this march 11 gubernatorial elections. He will surely coast to victory as it is now obvious that the old ways are giving into the new ways.
The Peoples Democratic Party, PDP has governed the state for about twenty-four years now have nothing new to offer.
Ogboru represents the face of the new order. Ogboru, having contested severally and constantly rigged out by those that want to play God now has something to offer Deltans that is why he has been persistent. Chief Great Ogboru has unblemished integrity and uncommon humility. Moreso, he has been a successful business mogul before some big names we are hearing today and at a very young age.
He is kind and compassionate, also his uncommon selfless giving especially to the less privileged and downtrodden endears him to the generality of the people.
The OBI AND DATTI MOVEMENT signifies the new order and Great Ogboru, the All Progressive Grand Alliance, APGA candidate in Delta State is the new order. Ogboru is a pan Deltan whose sole interest is focused on not only, developing the state but also uniting through an all-inclusive bridge-building process.

His APGA JUBILEE programmes are a testament to this fact. APC and PDP are just football clubs owned by one, they remind me of AC Milan and Inter Milan who share one football pitch, they are always in the transfer market every four years, and after twenty-four years one Road, their reserve bench is not empty, no cash to buy new striker so decided in recycling which not Help the club, they will definitely go into relegation, a twenty-four-year-old car can not Warri to Sokoto, please we need a new car to make your trips, Deltans give Great a chance to make Delta Great again