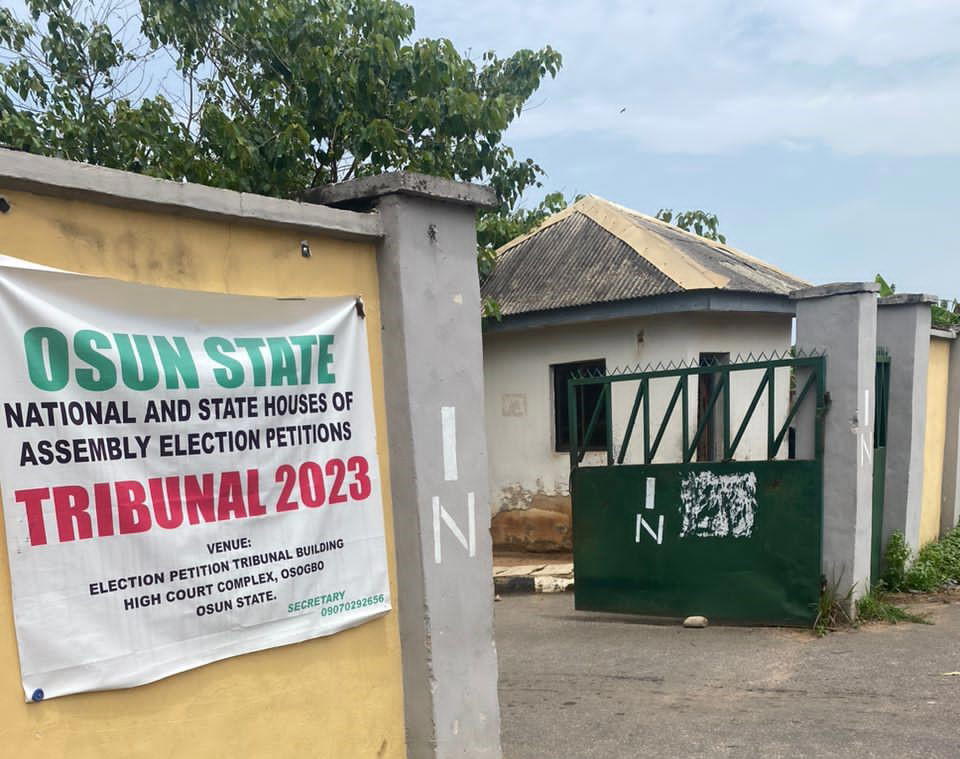 – As the tribunal receives 14 petitions
Shina Abubakar, Osogbo
Eleven candidates of the All Progressives Congress, APC, in Osun state for the last National Assembly election have failed to file petitions before the Election Petition Tribunal in the state.
The PDP candidates were declared winners in the three Senatorial District and nine House of Representatives seats in the state and the APC vowed to challenge the outcome of the poll.
However, the tribunal's Secretary, Barrister Muhammed Magaji said only the APC candidate for Ife Federal Constituency, Benjamin Adereti submitted a petition against the election of PDP's Taofeek Ajilesoro.
According to him, we have received 14 petitions in all, three from the senatorial election and eleven from the House of Representatives contest.
The three petitions for the senatorial contest were submitted by the Action Alliance (AA). The party (AA) also submitted a petition in respect of the nine House of Representatives seats, one from APC's Benjamin Adereti, and another one from NNPP's Tijjani Adekilekun against PDP's Bamidele Salam.
Today, we are no longer expecting any petition in respect of the National Assembly election because the 21 days stipulated by the Electoral Act have been exhausted.
Presently, we are still expecting a petition in respect of the House of Assembly election which was conducted on March 11. We are yet to receive anyone in respect of the outcome.