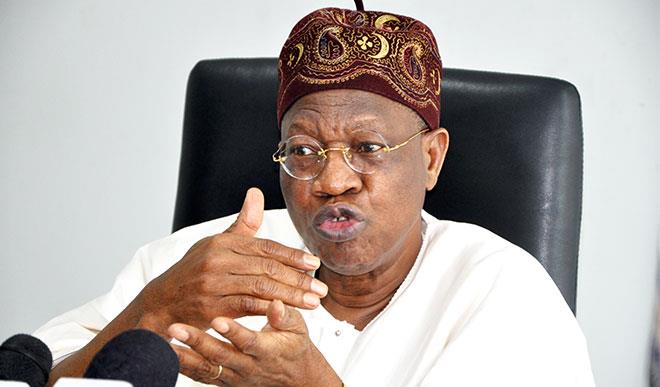 By Tunde Oso
The Federal Government said yesterday that the implementation of a policy to ensure that 75% cumulative local content is integrated into all advertisement, advertising and marketing communication materials with effect from January 1, this year, was and is still meant to create a minimum of 500,000 jobs annually.
Minister of Information and Culture, Alhaji Lai Mohammed, who said this during the Advertising Industry Colloquium 2023 organised by the Advertising Regulatory Council of Nigeria (ARCON) in Lagos, added that it would also save the country hundreds of millions of Naira in capital flight owing to the production of advertisement outside the country.
According to the Minister, "The introduction of the Advertising Industry Standard of Practice, AISOP, which seeks to provide a minimum expectation of business practices among stakeholders and eradicate unethical activities which are inimical to the general interest of the advertising industry in Nigeria is one of the high points of the Council."
He said, "We noted the deficiencies in the now repealed Advertising Practitioners (Registration) Act, which inhibited the erstwhile Advertising Practitioners Council of Nigeria (APCON) from achieving its full potential in regulating the business and practice of advertising in Nigeria. The circumstances led to the diligent task of ensuring that the Council is, through the appropriate Act of the National Assembly, adequately empowered to carry out her functions.
Commending the Director General of the ARCON, Dr. Olalekan Fadolapo, for organising a colloquium, Mohammed said, "The convergence of the academia and core business practitioners will profitably motivate an industry like the advertising and marketing communications, especially the young generation whose talents and skills are at the early stage mixing what were taught in preparation for practice and the actual practice holds. The challenges could be audacious and the potentials enormous.
"Advertising has come a very long way in contributing and advancing the growth of Nigeria's economy massively. The role of advertising in academics and in the day-to-day business activities cannot be neglected or underestimated by any economy that genuinely seeks to develop and sustain the development of her economic progress," he said.
Explaining the rationale for organising the colloquium, the ARCON DG, Fadolapo said, "the interactive opportunity provided by this colloquium will enable students and young graduates understand the routine business concepts and factual practical challenges experienced in the industry."
"It also affords the opportunity for selected tertiary institutions to participate in a pitch competition judged by experts in the industry, whose experience counts and who have mentored and groomed international standards executives in the advertising and marketing communications businesses," the D-G said.