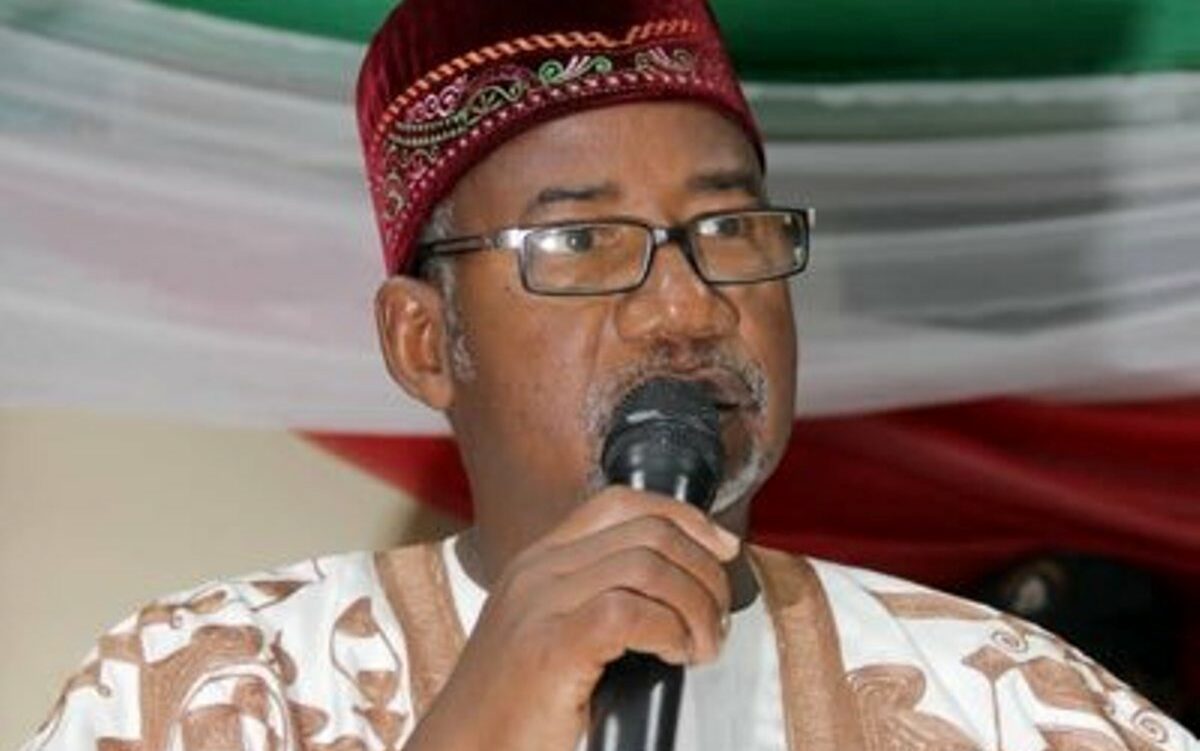 Bauchi Governor, Bala Mohammed
By Charly Agwam – Bauchi
Governor Bala Mohammed of Bauchi State and the gubernatorial candidate of the People's Democratic Party is leading the main opposition All Progressives Congress with 49,592 votes after INEC's declaration of 14 local government results in Bauchi on Sunday.
Governor Mohammed who has so far polled 273,251 votes is leading his closest rival from the APC, Air Marshall Saddique Abubakar who has so far gotten 223,659 votes.
Vanguard reports that from the pattern of voting, Governor Mohammed may well be on course to another victory as electoral stakeholders await the announcement of result for the 6 last local government areas.
The official results from the 14 local government areas are as follows:
Bauchi Official Governorship Election Result:
KIRFI LGA
APC – 11,631
PDP – 13,454
NNPP – 3,571
LP – 33
Bauchi Official Governorship Election Result:
JAMA'ARE LGA
APC – 11,865
PDP – 13,693
NNPP – 3,253
LP – 17
PRP – 24
ZLP – 05
APP – 05
APM – 22
Registered Voters: 64,880
Accredited Voters: 29,309
Total valid Votes: 28,965
Rejected Votes: 335
Total votes cast: 29,300
Bauchi Official Governorship Election Result:
BOGORO LGA
APC – 10,436
PDP – 16,589
NNPP – 3,365
LP – 174
PRP – 29
Registered Voters: 74,238
Accredited Voters: 31,209
Total valid Votes: 30,854
Rejected Votes: 353
Total votes cast: 31,307
Bauchi Official Governorship Election Result:
WARJI LGA
APC – 11,783
PDP – 20,416
NNPP – 1,812
LP – 19
PRP – 27
Registered Voters: 69,911
Accredited Voters: 35,344
Total valid Votes: 34,346
Rejected Votes: 211
Total votes cast: 34,557
Bauchi Official Governorship Election Result:
GIADE LGA
APC – 18,023
PDP – 14,145
NNPP – 1,114
LP – 05
PRP – 10
ZLP – 01
Registered Voters: 73,771
Accredited Voters: 33,702
Total valid Votes: 33,401
Rejected Votes: 287
Total votes cast: 33,688
Bauchi Official Governorship Election Result:
ITAS/GADAU LGA
APC – 16,206
PDP – 18,778
NNPP – 2,913
LP – 17
PRP – 08
ZLP – 05
Registered Voters: 112,314
Accredited Voters: 38,826
Total valid Votes: 38,053
Rejected Votes: 594
Total votes cast: 38,647
Bauchi Official Governorship Election Result:
GAMAWA LGA
APC – 22,565
PDP – 21,558
NNPP – 1,841
LP – 09
PRP – 13
ZLP – 04
Registered Voters: 147,996
Accredited Voters: 47,800
Total valid Votes: 46,236
Rejected Votes: 812
Total votes cast: 47,048
Bauchi Official Governorship Election Result:
DAMBAM LGA
APC – 11,325
PDP – 13,307
NNPP – 4,395
LP – 79
PRP – 77
ZLP – 21
Registered Voters: 84,972
Accredited Voters: 31,518
Total valid Votes: 30,389
Rejected Votes: 895
Total votes cast: 31,284
Bauchi Official Governorship Election Result:
SHIRA LGA
APC – 21,644
PDP – 25,373
NNPP – 2,536
LP – 14
PRP – 34
Registered Voters: 108,951
Accredited Voters: 51,717
Total valid Votes: 49751
Rejected Votes: 702
Total votes cast: 50,454
Bauchi Official Governorship Election Result:
ZAKI LGA
APC – 19,637
PDP – 26,420
NNPP – 1,415
LP – 08
PRP – 13
Registered Voters: 124,366
Accredited Voters: 49,576
Total valid Votes: 47,605
Rejected Votes: 528
Total votes cast: 48,133
Bauchi Official Governorship Election Result:
GANJUWA LGA
APC – 17,606
PDP – 20,924
NNPP – 7,387
LP – 87
PRP – 25
Registered Voters: 125,770
Accredited Voters: 48,703
Total valid Votes: 46,881
Rejected Votes: 822
Total votes cast: 47,703
Bauchi Official Governorship Election Result:
DASS LGA
APC – 11,596
PDP – 14,471
NNPP – 643
LP – 32
PRP – 14
Registered Voters: 67,971
Accredited Voters: 28,773
Total valid Votes: 28,317
Rejected Votes: 448
Total votes cast: 28,765
Bauchi Official Governorship Election Result:
DARAZO LGA
APC – 23,544
PDP – 19,736
NNPP – 3359
LP – 45
PRP – 392
Registered Voters: 121,548
Accredited Voters: 49446
Total valid Votes: 47,540
Rejected Votes: 1023
Total votes cast: 48,473
Bauchi Official Governorship Election Result:
ALKALERI LGA
APC – 15,798
PDP – 34,387
NNPP – 2069
LP – 127
PRP – 135
Registered Voters: 151,551
Accredited Voters: 53,733
Total valid Votes: 52,852
Rejected Votes: 626
Total votes cast: 53,478