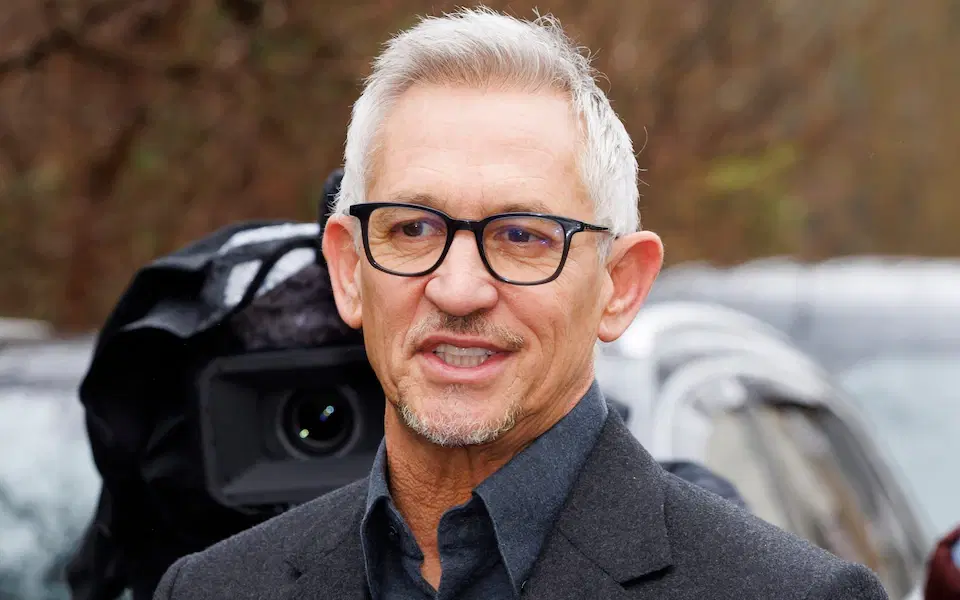 Gary Lineker will not be present to cover the FA Cup quarter-final on Sunday after losing his voice.
The ace broadcaster had returned to football shows on Saturday, having been suspended earlier this month following an impartiality row with the BBC.
But on Sunday he said he had been "silenced… literally, by a nasty cold" and "annoyingly" would not be in Brighton for the match.
Alex Scott will replace him for the Brighton & Hove Albion, Grimsby Town clash.
Lineker could be heard struggling with his voice on Saturday's live coverage of Manchester City v Burnley.
In a tweet on Sunday morning, BBC Sport said the presenter's voice deteriorated overnight and therefore there would be "a line-up change" of its presenters on Sunday.
The impartiality row followed a critical tweet Linker sent on the government's asylum policy, describing it as an "immeasurably cruel policy directed at the most vulnerable people in language that is not dissimilar to that used by Germany in the 30s".
As a result, the BBC took him off air saying that he had broken social media guidelines.
Last weekend's Match of the Day was then broadcast without presenters or commentary and was only 20 minutes long after many of Lineker's BBC Sport colleagues walked out in solidarity with him.