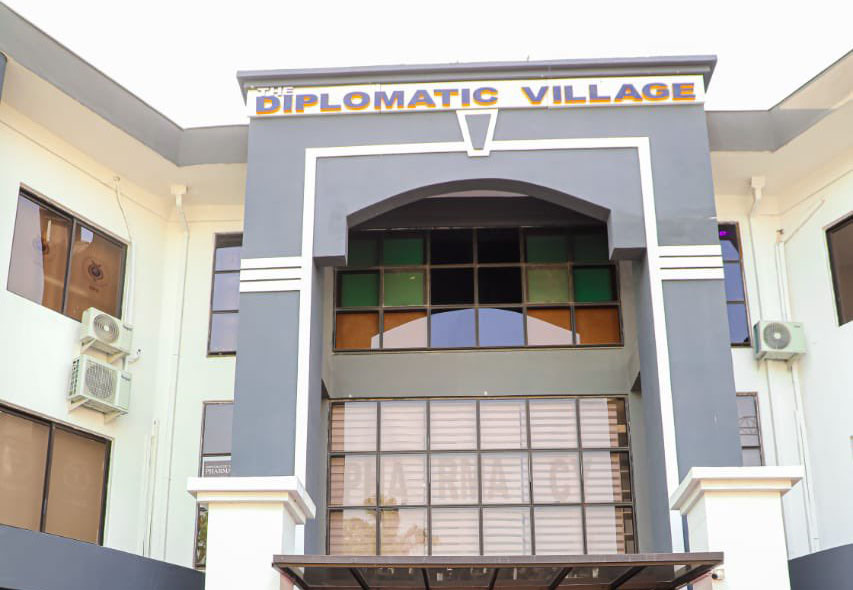 *It facilitates capital retention, says facility boss, Odozor
BY: Victoria Ojeme
The Federal Government has disclosed that its involvement in the newly commissioned Diplomatic Village in Abuja, was borne out of the need to reciprocate similar gestures enjoyed by Nigerian missions across the world.
Vanguard reports that the Diplomatic village was established in compliance with the United Nations Vienna Convention on Diplomatic Relations which exempts diplomats from all duties and taxes, whether national, regional or municipal.
The federal government earlier in the week, commissioned a Diplomatic Village, a structure comprising both health and social facilities, including a duty-free shop, specifically for foreign missions in Nigeria.
A Director from the department of Tax Policy, Ministry of Finance, Mr Yakubu Mohammed, who spoke yesterday during a tour of the facility, stated that although it was primarily a private investment, the government was involved by way of an enabling policy in line with the provisions of the Vienna Convention.
According to Mohammed, "There are two issues that are involved here – a private investment and government policy. The idea came from Mr Odozor and it was sold to the government and we saw that it was a global practice.
"Government got involved because all the countries that adopted the Vienna Convention operate the tax-free shop. This is what diplomats from Nigeria enjoy and we need to comply and reciprocate.
"This is an attempt by Nigeria to adhere to what other counties are doing and to also make it appear that we are reciprocating to diplomats who are here, what ours enjoy outside the shores of Nigeria."
Mr Uche Odozor, Managing Director of the village, said that the establishment of the facility will no doubt improve diplomatic relations between Nigeria and representatives of other countries and multilateral institutions in the country.
According to him, five government agencies came together in 2011 to support the project.
The Diplomatic Village is a structure at the city centre, housing a duty-free shop, spa, diplomatic clinic, dining hall, visual art gallery and a Liquid Hub, a large-size bar accommodating assorted wines from across the world.