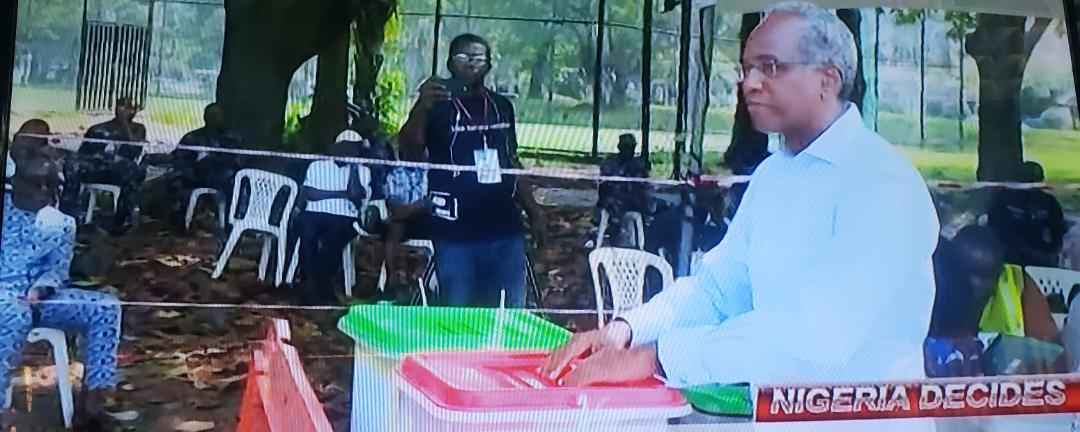 The governorship candidate of the African Democratic Congress (ADC) in Lagos State, Funso Doherty, has cast his vote at VGC, Eti-Osa Local Government Area of Lagos State.
Accreditation started in the VGC area of Lekki Lagos as INEC officials arrived at the polling units around 8:30 am.
Meanwhile, unlike yesterday and the day of the Presidential/National Assembly elections, eagerness and enthusiasm to vote appeared to have died down.
As at 9: 20am, only few voters were seen at the polling units so far.
Recall that Doroty had earlier denied stepping down for the candidate of the Peoples Democratic Party (PDP), Olajide Adediran, popularly known as Jandor
In a statement on Monday, Doherty said media reports claiming that the ADC has collapsed its structure in Lagos for the PDP is untrue.
According to him, the Jandor reached out to him, seeking a meeting and suggesting a collaboration, but he rejected the offer.
The ADC candidate said the "fake news" is intensifying because the people are choosing them as the credible alternative to the ruling party in Lagos.
He described as sponsored efforts and futile attempts to puncture the hope that he is awakening across Lagos.