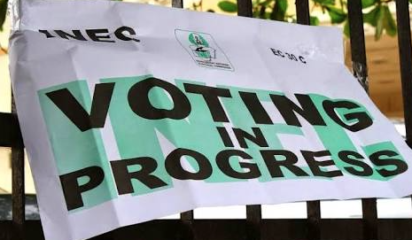 ELECTION of any sort is an intensely emotive issue. This is rightly so, because elections throw up leaders whose tenures can either improve the quality of lives of many people or lead to their destitution or even death. The huge number of people thrown into multidimensional poverty (130 million) and those who have lost their lives to insecurity since President Muhammadu Buhari took over in 2015 illustrate this.
The shoddy way the Independent National Electoral Commission, INEC, conducted the just-concluded Presidential and National Assembly elections is bound to leave a lot of Nigerians emotionally drained. They promised electronic transmission of results from the polling units and failed to deliver, thus foisting an atmosphere of suspicion, disappointment, and anger in the camps of those who were disfavoured by the process.
Let us quickly point out that whatever happened was not the fault of the apparent winners and losers. Though some political parties and their collaborators in the electoral body and security agencies committed crimes against our democracy, it was the failure of the government agencies created to ensure free, fair, safe and credible elections that should be blamed and fully interrogated in due time.
For now, we call for calm. It is the social and political responsibility of the victorious camp to offer the olive branch to fellow Nigerians hurting from the pang of loss. This is not a time for undue triumphalism and taunting of opponents as "wailers" as we saw in 2015. We commend the President-elect, Bola Tinubu, who in his acceptance speech, extended his hand of fellowship and pledged to carry all Nigerians along. Tinubu has a history of inclusive governance, so we expect him to quickly restore critical balances in our system which have been lacking in the past eight years.
For the sake of peaceful coexistence and love for our dear country Nigeria, all camps must deescalate kinetic impulses. We encourage those who are aggrieved to explore their legal options. Our Constitution has an open door for those looking for electoral justice. We have no choice but to trust the judiciary to do justice to whom it is due when called upon.
Those approaching the judiciary for redress should endeavour to build cast-iron cases. We hope they will be handled in a manner that will clear all doubts about the legitimacy of whoever is sworn-in as the next President of Nigeria. We need to march into the future in one accord and determination to succeed together.
We plead that under no circumstance should anyone resort to violence or even street protests which are prone to being hijacked by hoodlums. We should learn from our experiences of the post-EndSARS protests and Lekki Toll Gate massacre of October 20, 2020. The nation is yet to fully recover from the amount of destruction wreaked.
Given the ethnic, religious, and regional configuration of the four main presidential contenders, any violent act could plunge Nigeria into a cataclysm. We must avoid this at all costs. We call on the Buhari government to restore the normal flow of cash to enable the economy jump back to life. This will help further to douse the post-election tension. An idle hand is the devil's workshop. We cannot afford a political impasse at this juncture of our political transition.
Let's think Nigeria first.