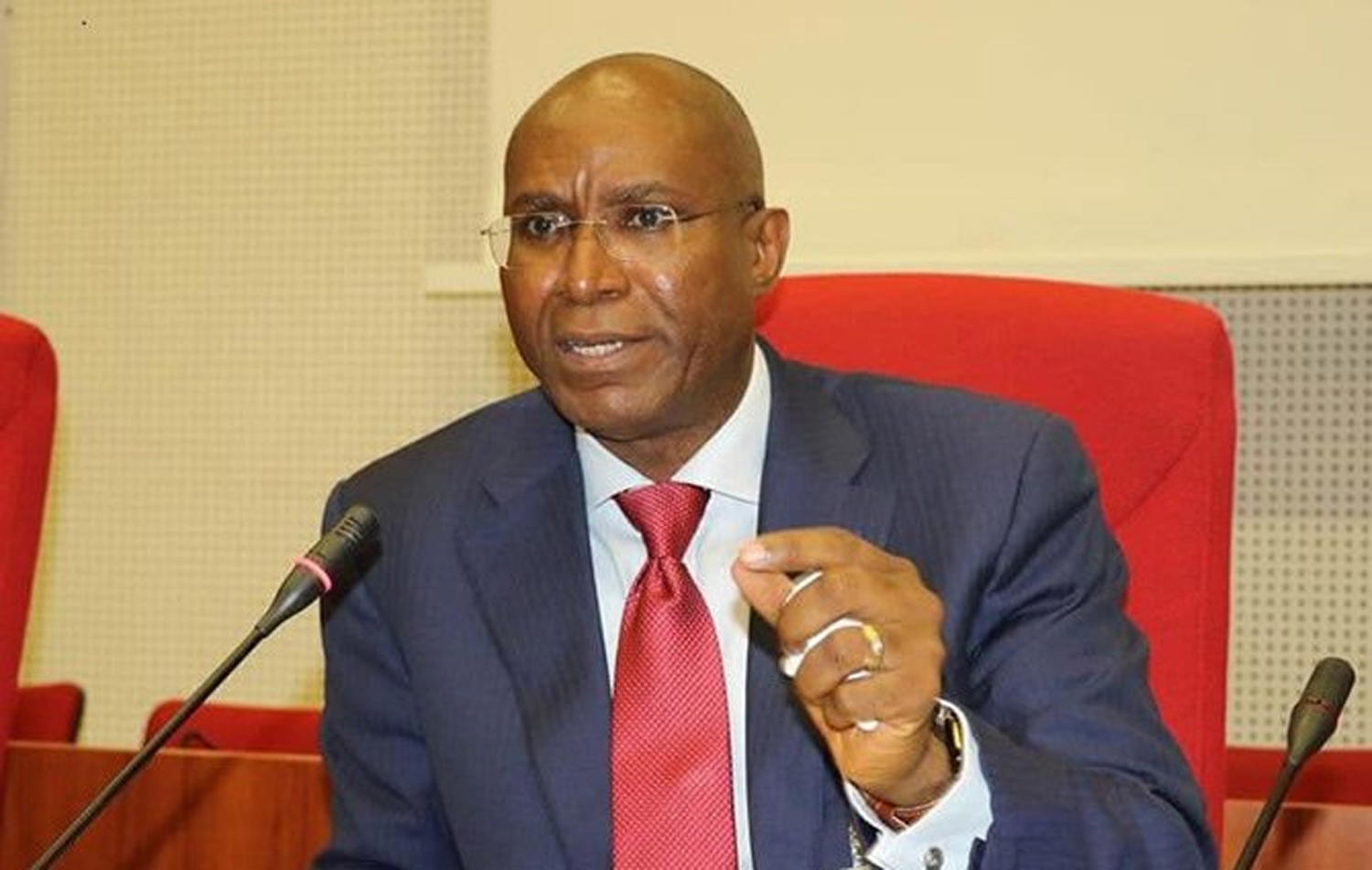 Deputy Senate President, Ovie Omo-Agege.
By Juliet Umeh
Deputy Senate President and governorship candidate of the ruling All Progressives Congress, APC, Delta state, Senator Ovie Omo-Agege, has explained why he will not probe Ifeanyi Okowa, the reigning governor of the state.
Omo-Agege state this in an exclusive interview with Vanguard, where he spoke on why he wants to govern Delta, his chances, and plans for the state, if elected.
He said, "I have been asked that question many times and I said I will not. I have my reasons. All we are asking is 'please, stop stealing our money."
According to Omo-Agege, there are enough resources to develop the state, if the resources are properly managed.
"Of course, we are not happy that the future of Delta even children unborn is already mortgaged. But be that as it may, we still believe that going forward, we don't need to put people in jail but we don't want them to still our money anymore
When asked his chances of winning the election, Omo-Agege said the reason PDP has been getting away with 'victories' is because they have not really been confronted by a coordinated and powerful opposition.
"This is Delta State, there's this misconception out there that it is PDP state, but it is not.
They will face me now; we are not just a party but a national party. I have defeated them twice. I defeated them in 2015, they stole my mandate, I was able to recover it. In 2019, I shot them down. The state is ripe and ready for me.
"There's so much resentment against this government and whatever this government represents. We believe that if an election is held today, we will win everywhere in the state.
Speaking on his selling point, he said, "I am not the first Senator from the state but I am the first Senator that touched the lives of everyone, every community and village in our senatorial district.
"In the past, senators celebrate and commission three, four, five projects that they have done. I can't even count my projects. I set out to lit up the entire senatorial district as you are seeing street lights, they all came from me and we have this in every village, community and town."
He further stated, "To further boost power supply, we have provided transformers everywhere. In addition to that, even though it is not our obligation, we are reconstructing and renovating schools, building new classroom blocks, doing drainage and shore protection, and providing potable water.
"In fact, I have more projects in Delta Central as a Senator than the governor has done, not to talk about the Federal Polytechnic that I attracted here, fully equipped and fully constructed.
"I also bought National War College, and my people are very happy with me.
"Now, my people have seen me, they have seen what I have done as a senator. If I were to commission projects, it will take me up to two to three years because that would mean going to every community to cut the tape, I can't do that," he said.