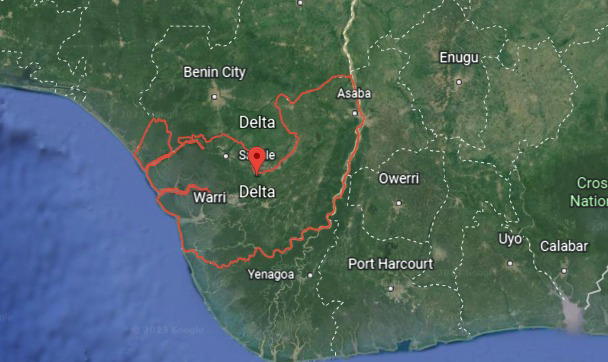 By FESTUS OKUBOR
HUMAN beings are nurtured and sustained by what they eat and this is the reason why they take care of and give a lot of premium to cuisines and the attendant benefits. Food is inevitable for life, growth, well-being, and evolution. Human beings eat every day. 
Among the Urhobo people of Delta State and by extension the whole state and even the South-South zone, one very significant food is the ukodo which has for ages taken the lead in terms of the people's culinary pleasure. The cuisine ukodo is symbolic and holds a great attraction for the people. Those who should know will tell you that it originated from the Urhobo and the Isoko. Gradually, it has travelled and it has become something that is eaten and enjoyed by people from other different ethnic nationalities.
A major significance of ukodo is that it is meant to be eaten by many not just one person or a few. So much goes into the making of ukodo and as it is being prepared people salivate and expect to partake in the eating. Ukodo is, therefore, seen and considered as food for all; from kindred, to friends and the community.
Ukodo is a broth that emanates from cooking yams, plantains, goat meat, pepper, and spices. The preparation is usually elaborate and the cooking requires some skills that will make it really worth eating. The aroma of ukodo can stir an entire neighbourhood into vigilance and in those days when resources were lean and not easy to come by, the cooking of ukodo was more or less a communal effort as people brought one ingredient or the other as their contribution to the making of Ukodo.
This was the justification for the Urhobo proverb ukodo adje vwiyo oyen je aria which in translation means: "It is the ukodo you contribute to that is good to eat".
Therefore, besides ukodo being the most important food among the Urhobo and Isoko, it has a communal significance of bringing everybody together. It is deemed that no occasion is complete without ukodo and whoever tastes of it always requests for more.
The significance of ukodo is becoming prevalent as the countdown to the 2023 Delta State governorship election unfolds. The leading candidate among the many who are in the race is Sheriff Oborevwori, the Speaker of the Delta State House of Assembly, whose appellation and chieftaincy title is UKODO.
There is so much in a name and appellation because they are also indicators to what is or what will be. The appellation of Ukodo is not just for recognition for Oborevwori, but it is also significant for the kind of life and disposition associated with him for he has become a popular politician, grassroots mobiliser, bridge-builder, unifier, consensus builder, and a leading politician of this generation. As earlier pointed out, ukodo nourishes, satisfies all and whoever tastes of it will always ask for more. Sheriff Oborevwori has both qualities. He has nurtured and satisfied many with his public spiritedness. That is why the majority of Deltans are yearning for him to become governor of Delta State.
Oborewvori is offering Deltans something that can be described as ukodo in political terms. It is not just any ukodo, but it is a sumptuous and life-giving ukodo that will ensure the welfare and security of the good people of Delta State. It is interesting to add that this ukodo is predicated on MORE which is the acronym for Oborevwori's development agenda. For the five million Deltans following Oborevwori and who are familiar with his manifesto, MORE means Meaningful Development, Opportunities for all, Realistic reforms, and Enhanced peace and security. The simple but elaborate manifesto touches on every indices of development that connects the Third World with the aspirations of the developed world. Oborewvori is fixated on the welfare and security of Deltans by ensuring good, quality and affordable education and healthcare. He has also put forth a template that will catalyse agriculture and boost industrialisation for massive employment and wealth creation.
His energy programme is fantastic as it is expected to rev up the state's development capacity. He has also envisaged massive infrastructural development as well as urban and rural development and integration. The manifesto also takes into cognisance the role of information and communication technology, ICT, and how it will impact education, business, especially the digital economy and, of course, the overall activities of government. Oborevwori's manifesto is also apt on peace and security which will engender investment.
This, put together, gives to Deltans the concept of MORE. Like the ukodo cuisine, Oborevwori's government will nurture and satisfy Deltans and always offer MORE. This is the reason why he remains the best bet for the people of Delta State as governor. Many people in the state regard him as the man for the job.
Dr Okubor, a political analyst, wrote from Asaba, Delta State