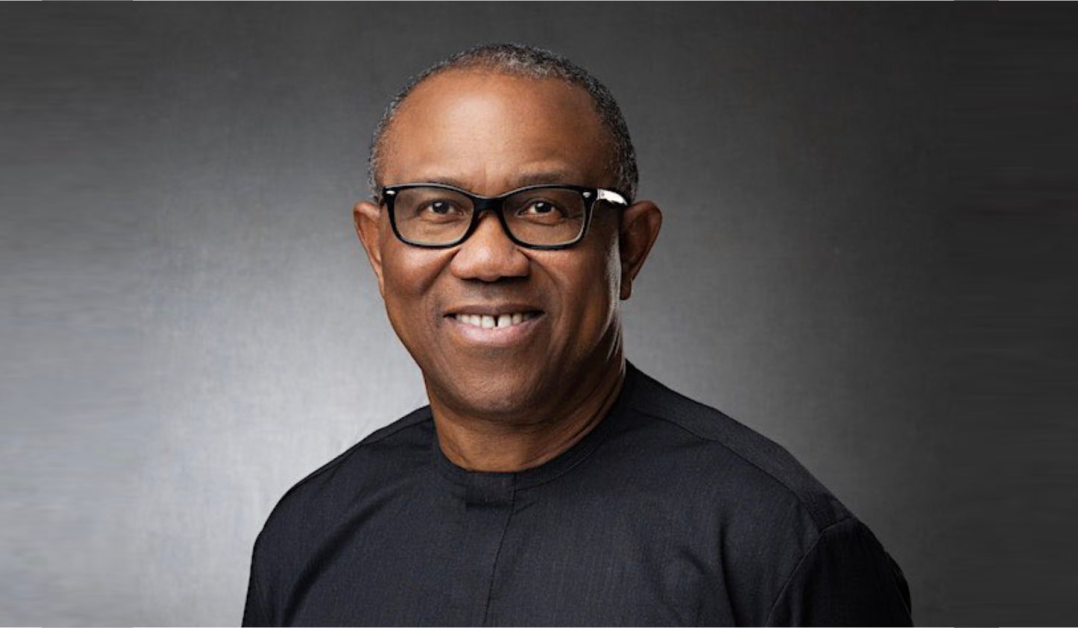 By Olu Fasan
SO far, my interventions ahead of this month's presidential election have focused on the critical issues of integrity, character and honesty, and wider existential issues about Nigeria's unity and stability, which would be threatened if power didn't shift to the South and, crucially, the South-East and if the pernicious Muslim-Muslim presidential ticket prevailed. Here, I discuss another issue: manifestos of the leading presidential candidates.
In a democracy, a manifesto is the formal contract, a social contract, between the elected and the electors. Unfortunately, in Nigeria, few engage with campaign manifestos. On the one hand, some candidates avoid debates and live interviews to answer critical questions about their manifestos; on the other, the media and experts do little to scrutinise them.
Elsewhere, democracy gets better helping hands. In the UK, the Institute for Fiscal Studies, IFS, would analyse the costs of manifesto promises, and expose un-costed and unrealistic pledges. The British media would seize on the findings and give them maximum coverage to educate voters. In Nigeria, such expert analysis, media exposure and voter-sensitisation rarely exists.
Kudos, then,to the respected think-tank, BudgIT, whose outfit, Civic Hive, extensively analysed, in a report titled "Candidate's policy and schematic assessments", the manifestos of the three leading presidential candidates – Peter Obi (Labour), Atiku Abubakar (PDP) and Bola Tinubu (APC). Sadly, Civic Hive's brilliant assessments have not received the traction and coverage that a similar IFS report would have received in the UK. Having read the candidates' manifestos myself, I agree with much of Civic Hive's analyses and main conclusions, namely: (1) the candidates' manifestos largely lack quantifiable commitments; (2) where there are measurable commitments, most are unrealistic; and (3) little or nothing is said about implementation costs and funding. Basically, they fail the key test of any manifesto pledge: how much would it cost and where would the money come from? They also ignore the saying: "If you can't measure it, you can't manage it."
However, beyond those weaknesses, given what policies and institutions are needed to transform Nigeria, I believe Obi has the best manifesto, the best agenda for government,which, if implemented, would transform Nigeria politically, economically and socially. But the starting point is the candidates' credibility. And on that, Tinubu has the worst credibility gap. Why? He's the candidate of a ruling party that has failed woefully.
When Tinubu tagged his manifesto "Renewed Hope 2023", which hope is he renewing? MKO Abiola's unfulfilled "Hope 1993"? Or "Hope 2015" blatantly dashed by President Buhari? Certainly, it's the latter. Many promises in Tinubu's manifesto – 10 per cent annual GDP growth rate, a post-oil industrial economy, world-class hospitals, ban on medical tourism, restructuring,etc, – were in APC's 2015 manifesto.
There's no civilised country where a candidate of a failed ruling party would repeat many old pledges and simply say: "Trust me, I'm different." As Civic Hive rightly says, Tinubu's manifesto lacks "bold political and policy direction" and "a vision of the future".
Atiku? Well, he has a trust problem. Recently, he said: "I will restructure Nigeria in six months." Really? Does he want to restructure Nigeria by executive orders or through constitutional amendments? If by executive orders, that's not restructuring. And if by constitutional amendments, well, you can't credibly restructure Nigeria constitutionally in six months, when two-thirds of Nigeria's 36 state assemblies must approve any amendment.
By contrast, Obi recognises that the radical restructuring he proposes requires a consensus, but says that, as president, he would lead "to help stimulate and attain a genuine and enduring consensus" on the matter. That's a more honest position on restructuring.
But how do the candidates diagnose the problem? Wrong diagnosis leads to wrong solution. In her book, Fighting Corruption is Dangerous, Dr. Ngozi Okonjo-Iweala, two-time finance minister and current Director-General of the WTO, identifies the following as barriers to Nigeria's progress: "inappropriate policies, inefficient and non-transparent institutions, corruption, and capture by leaders and rent-seeking elite." Nigeria, put simply, is an "extractive" state, where a small group of elite dominates and exploits the people.
Well, Obi's manifesto provides that contextual analysis, saying: "The problem with Nigeria is elite capture and a faulty political economy." Unsurprisingly, Tinubu and Atiku do not see it that way. Surely, if you have an Emi lokan sense of entitlement, with unexplained and inexplicable wealth, or if you are a beneficiary of a rent-seeking system, you won't see Nigeria's problem as elite capture or an extractive state.
But because Obi sees the problem in a structural sense, his solutions are radical reforms. For instance, on restructuring, a President Obi would not only move most of the 68 items on the exclusive list to the concurrent list, he would ensure that revenue mobilisation and allocation are "bottom up like in most federations across the world". Thus, states would control their resources, while the Federal Government "will now rely on revenues from taxes collected by states".
Atiku wants to restructure, but details are hazy. Hence Civic Hive says: "For a candidate who built his messaging on restructuring, the points in the policy document are too thin and lack coherent details." Tinubu, too, wants to restructure by "devolving more revenues and powers to state and local governments". Yet, Lagos State House of Assembly, which he teleguides, repeatedly rejected constitutional amendments on local government autonomy!
On wider economic and institutional reforms, Obi would tackle cost of governance by implementing the Oronsanye Report "within the first year of our administration"; unify the exchange rate; "drastically reduce" the debt-servicing and debt-to-revenue ratios; dismantle impediments to free trade; aggressively promote non-oil exports; tackle climate change and drive transition to clean energy.
Neither Atiku nor Tinubu has such plans. Atiku would privatise all refineries and boost the private sector, but says little about supply-side constraints. Tinubu would "break the explicit link between naira expenditure and dollar inflows" and "legislatively suspend the limits on government spending". He would destroy Nigeria's economy!
Sadly, when Nigerians elect the next president this month, most won't vote for a candidate based on his manifesto. But if they did, they would vote for Obi: he has the best plans!