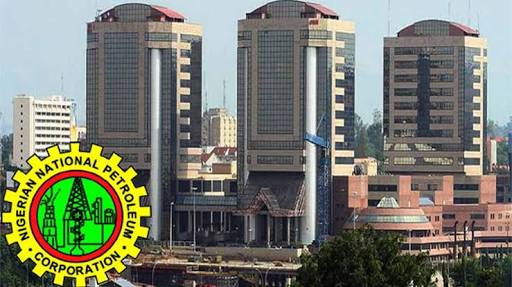 –Transformation will bring prosperity, Kyari
–Oil workers are happy, PENGASSAN
By Obas Esiedesa, Abuja
The Federal Government Friday wound up the Nigerian National Petroleum Corporation, NNPC, after 46 years of operation and its place, the Petroleum Industry Act enabled Nigerian National Petroleum Company Limited, NNPCL, took over as the nation's oil company.
NNPCL was set up in 2021 in line with the Corporate Affairs Commission's companies registration rules following the enactment of the PIA.
Speaking at an event to officially mark the end of NNPC in Abuja, the Minister of State, Petroleum Resources, Chief Timipre Sylva said with the reforms introduced by the Federal Government, NNPCL is expected to be a competitive and commercially oriented company.
Chief Sylva explained that the reforms are expected to make the Nigerian oil and gas industry attractive to investors both locally and foreign.
According to him, "The PIA empowered NNPC Limited to operate like every private company in Nigeria with exemption from the Fiscal Responsibility Act, Public Procurement Act and TSA in order ensure there are no excuses for failure.
"In return for this empowerment the PIA expects a strong commercially oriented National Energy company with an obligation to operate profitably and deliver dividends to shareholders
"NNPC Limited is positioned to lead Africa's gradual transition to new energy, by deepening natural gas production to create low-carbon alternatives and change the story of energy poverty at home and around the world".
Speaking earlier, the Group Chief Executive, NNPCL, Mr. Mele Kyari noted that the new company with over $60 billion in assets would look to boost its profit from the current $2 billion declared by the oil corporation for 2021 operation.
Kyari pointed out that NNPCL has a power brand and it's able to attract funding for its businesses, assuring that the company would deliver energy security to the Nigerian people while making money for the country.
He said: "By fiscal 2020, we returned this company from 43 years of loss to a profit position of N287 billion and by 2021 we came to a profit level of N674 billion. We believe we'll do better in 2022 despite all the challenges. But I must also add that this is not a N670 billion company. By the way, this is less than $2 billion. We're not a $2 billion profit company.
"You can't do $2 billion with $60 billion assets. So we can still do better. We have seen our peers who have maybe 50 percent of these assets, and they have declared close to $9 billion. It's possible in this business and we'll catch up. So how do we catch up? First, we will reduce our costs. We're driving down costs substantially because when your cost is high, you run into trouble, you cannot make profits.
"We're growing our production. With all these challenges we will grow our production because many of the things today you can call them force majeure but even force majeure is created by something and we're responding to that something that is creating the force majeure situation and we're dealing with it.
"And that's why in July 2022, we went down to as close as one million barrels per day of crude oil and condensate combined. That was pathetic, unfortunately. But I dare say that maybe it was avoidable and we responded to it. Today, as of yesterday, we have crossed 1.6mbpd. This is not rocket science. And we have a line of sight to recover to the budget level of 1.8mbpd", he disclosed.
Also speaking, the President of the Petroleum and Natural Gas Senior Staff Association of Nigeria, PENGASSAN, Comrade Festus Osifo said NNPCL workers were happy with the company's present status, stressing that their initial skepticism about the reforms have been taken care of.
"We were concerned about how the implementation of the PIA would affect jobs in the new company and also the welfare of the workers", he stated.