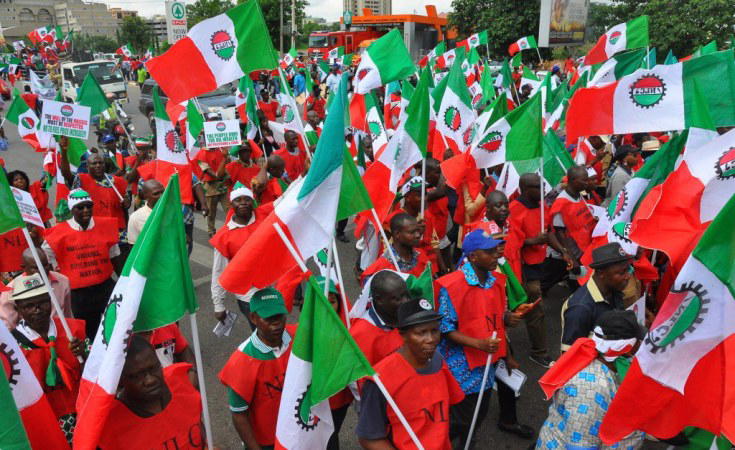 …Tackles 3 states yet to implement N30,000 minimum wage
By Victor Ahiuma-Young & Favour Ulebor
THERE are strong indications that the nation would soon witness another battle for the review of the National Minimum Wage to mitigate the realities of the time.
This is as Organized Labour has begun a civil proceedings to force three states of Abia, Taraba and Zamfara to implement the 2019 N30,000 minimum wage.
Immediate past President of Nigeria Labour Congress, Ayuba Wabba gave the hint in his valedictory speech at the just concluded 13th Quadrennial National Delegates Conference with the theme "Building People's Power, National Unity and Quest for a New Social Contract".
He recalled that "our struggle to make sure that the minimum wage is reviewed wasn't easy. Because whereas our political elites, even when The National Salaries, Incomes and Wages Commission, NSIWC, have fixed their remuneration, all of us are aware and some members of the National Assembly have said clearly that what they are earning is over and above what has even been prescribed.
"But the irony of this, even the N30,000 now, is less than the value of the N30,000 in 1981. In 1981, the value of the N30,000 was N185, and at that time, N1 in value is more than $1. But I must appreciate and commend all social parties, in our quest to review the minimum wage and I must point out two progressive enactment that have actually been made possible by the 2019 minimum wage.
"One of it is the insertion of session 3(4) of the National Minimum Wage Amendment Act 2019, to stipulate that every reviewed national minimum wage expires automatically after five years.
"That was not there in the Law. I want to thank social partners and government for making that provision. Because, now there is certainty, it is not at the lead of any of the social partners, there is certainty.
"Also, Section 11(4) of the act stipulates that, Any state that an officer under direction by the Minister of Labour can institute civil proceedings on behalf of a worker denied minimum wage. That is, when we complain about any employer or government, refusing to implement the minimum wage law that is even for a minute, can be inputted on the amount of the worker once the issue is brought to the attention of the Minister of Labour.
"This is also very progressive and already we are using this provision to address the non-implementation of minimum wage in three states and we must say shame to those states, Abia, Taraba and Zamfara."
Corroborating Wabba, Minister of Labour and Employment, Dr Chris Ngige praised the Wabba led NLC executive for among others, for being courageously and audibly the "voice" of the people during the National Minimum Wage, NMW, negotiation which gave rise to the National Minimum Wage Act 2019 by which the NMW was reviewed and the outflowing Consequential Adjustment for all public servants achieved.
He said, "Furthermore, flowing from the NMW negotiations, the cheery news is that the old Act has been upgraded to reflect and conform to the changing world of work to eschew decent work deficit and any form of unfair labour practises. For instance, the NMW review has a 5 – year duration that will be adhered to by stakeholders, workers can now approach the National Industrial Court of Nigeria (NICN) for enforcement of their rights to receive the NMW."
In the same vein, the new president of NLC, Joe Ajaero, in his acceptance speech, among others, said "The NLC will pursue with utmost urgency a new national minimum wage law that would take into consideration the objective realities of our socio-economy; expand its reach to capture more workers and create variables and thresholds for automatic adjustment of the nation's wage floor to avoid unnecessary politicking and impunity by our employers and reduce the suffering of Nigerian workers."