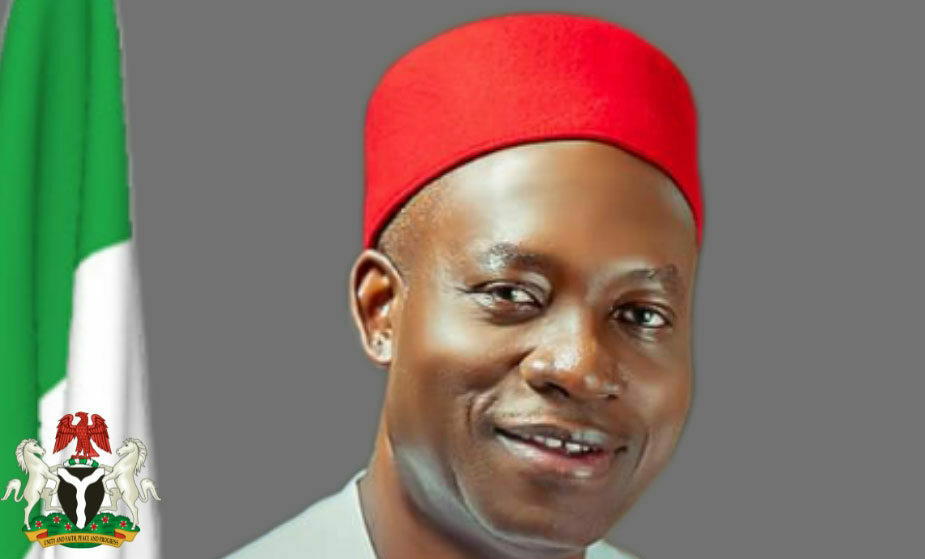 Governor Chukwuma Soludo of Anambra state said he has booked an appointment with President Muhammadu Buhari to facilitate the immediate release of the detained leader of Indigenous People of Biafra (IPOB), Mazi Nnamdi Kanu.
Soludo, who disclosed this, on Monday, in a quarterly statewide briefing on the activities of his government, reiterated his commitment to ensuring the release of Kanu.
He said his appointment with Buhari hoped to discuss issues of security in the South East, particularly Kanu's release.
Recall that governor, during the flag-off of his party's All Progressive Grand Alliance (APGA) campaigns in Awka, called for Kanu's release, pledging to stand as surety for Kanu, if the federal government found it hard to release him unconditionally.
But, in reply to Soludo's request, the Attorney General and Minister of Justice, Abubakar Malami had said that Soludo only made a statement but has not applied to the court, or to his office about Kanu's release.
Soludo said he hope to meet Buhari, and also speak with him on the imperative of releasing Kanu.
According to Soludo, Kanu's release would assist him (Kanu) to intervene in areas where some groups use secessionist agitation as a means to perpetuate criminality.
He said, "On the issue of Nnamdi Kanu, his release does not mean that insecurity will be completely eliminated. The call is in the best interest of the South East as a whole.
"He (Kanu) was saddened by the level of crime associated with the agitation when I visited him in prison. He called it an abomination.
"Everyone has now become freedom fighter, using it as an avenue to commit crime. The truth is that if he is released, he will be able to distinguish between genuine freedom fighters and criminals.
"What is still holding him back is a political issue. I am awaiting confirmation of appointment with the President to hand him the letter officially."