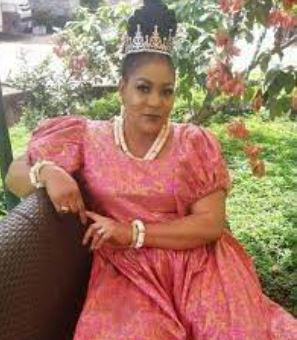 By Benjami Njoku
Following the prevailing scarcity of fuel and naira notes, which have inflicted untold hardship on Nigerians presently, there are indications that the sad situation may jeopardize the celebration of this year's St Valentine Day coming up on the 14th of February.
But actress Rita Arum has a different opinion, as she strongly believed that the show must go on despite the odds.
Asked if she has a plan to celebrate this year's Valentine day, given the prevailing scarcity and naira notes in the land, the actress responded: " Whether there's scarcity of fuel or naira notes, the show must go on. We are Nigerians,we are die-hard people.
On her own, Daniella Nsisong said even though she's still single, she, however, has no plan to celebrate this year's Valentine Day as she wants to focus on the forthcoming presidential election .
"I am fully focusing on the election as I'm constantly praying that the Almighty God should help Mr Peter Obi to emerge as the next President of Nigeria." Besides, on that day, I will reach people around me," the actress said.