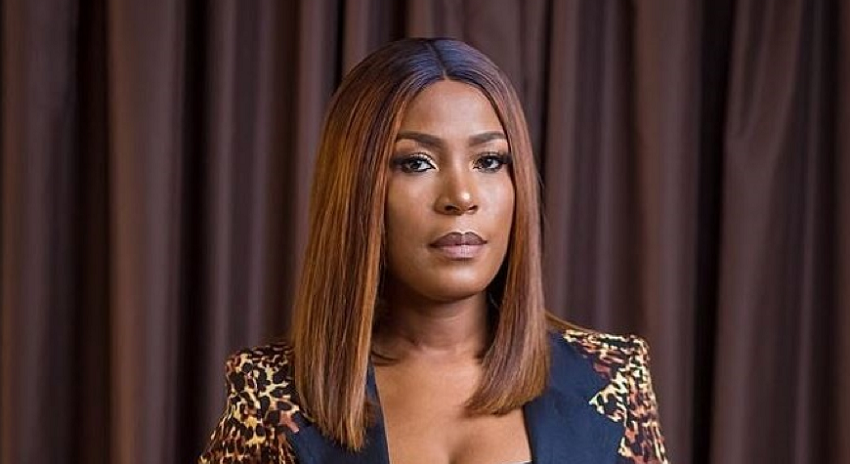 By Ada Osadebe
Nigerian blogger and entrepreneur, Linda Ifeoma Ikeji has come under fire for the production and release of the movie: Dark October.
Recall that the parents of the four students of University of Port Harcourt, who were killed by a mob in the Aluu Community in 2012, had asked the popular blogger, Linda Ikeji and Netflix, to suspend the planned premiere of their movie, Dark October.
The movie, which was released on February 3 tells the story of the murder of the four students codenamed Aluu-4 in October 2012.
The family through a rights group, The Integrity Friends for Truth and Peace The initiative (TIFPI), said Linda Ikeji made the movie about their late children without consulting them.
It said that the movie has reawakened the already doused trauma caused by the tragic killing of their children.
Given that the movie was released, Linda Ikeji does not appear to have complied with their request.
On social media, the development has elicited a variety of responses.
Some Twitter users shamed her, while others applauded her for highlighting the unfairness the boys endured.
@peekaymila said,"Linda Ikeji is a despicable human.
"She made a movie about the Aluu 4 victims without the consent of the parents.
"Went ahead to release the movie on @netflix, even after the parents expressed their dissatisfaction and opposed the idea.
"How could @netflix let this happen?.
@DanielRegha said, "Linda Ikeji making a movie about the Aluu 4 victims isn't a problem, cos anyone can make a movie about people, living or dead; But since the affected families disapproved, Linda should've canceled the movie. She's profiting from other people's misfortune & that's truly evil.
@rukevwejacobs said,"The Aluu 4 story had to be told in film. Thanks, Linda Ikeji. True, this story may not be welcome by the families concerned. But for the sake of them, for the sake of Deborah and many others, we need to remember. ThisT film is the most useful film I have watched from Nigeria.
@Lithmike said, "I think we should all give Linda ikeji a break out problem is that we play emotion too much in the country u see that Aluu 4 story if a Nigerian don't tell it a white man will steal it and tell it the way it suits them and nothing will happen.
Surulere Dear Obidients Dogara.
@OlujuwonBabs said," How does this make Linda Ikeji despicable? Does the family own the right to a public story? Are we being emotional because it's Linda or cos it involves money? It's a public story and it can be told by anyone.
I dislike this faux outrage.
@StanleyEzihie said, "Lol, even people that start recording dying victims of an accident without trying to help save their life first, are shouting Linda Ikeji shouldn't have produced a movie about Aluu 4 without consent. The irony of this woke Twitter users.
"How does this make Linda Ikeji despicable? Does the family own the right to a public story? Are we being emotional because it's Linda or cos it involves money? It's a public story and it can be told by anyone. I dislike this faux outrage."