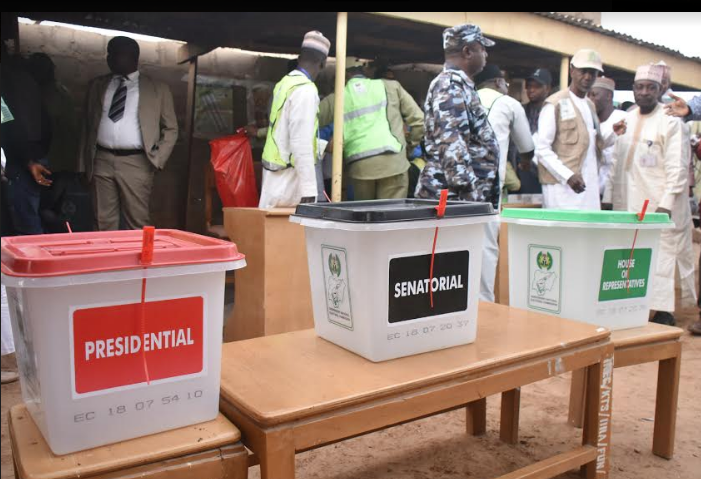 Ballot boxes for the Presidential and National Assembly Elections arrenged Ward A' Kofar Baru 003 Sakin Yara Polling Unit during the 2019 National Assembly and Presidential Elections in Daura, Katsina State on Saturday
By Olayinka Latona
THE leadership of The Apostolic Church Nigeria, TACN today embarked on a one day fasting and prayer for success of 2023 Elections in Nigeria and restoration of peace and tranquility in the Nation.
The call for the fasting and prayer was contained in a circular signed by LAWNA Territorial Administrative Secretary, Pastor Lawrence Oladele and addressed to all Area Superintendents in the territory.
According to LAWNA Territorial Administrative Secretary Pastor Oladele said the message he conveyed was a directive from God at the National Executive Council NEC meeting held recently that a day of fasting and prayer be observed for our Nation, throughout the territories in Nigeria.
The circular which read in part posited that "The prayer is purposely for the Nation, 2023 Elections, the Church and the Leaders". The circular also contained prayer points to be observed during the fasting and prayer in all assemblies throughout the territory.
National Elections in Nigeria will hold on February 25 and March 4, 2023 to elect President, National Assembly and State Assemblies Representatives.
The National Executive Council NEC of The Apostolic Church Nigeria is the highest decision making organ of the Church.