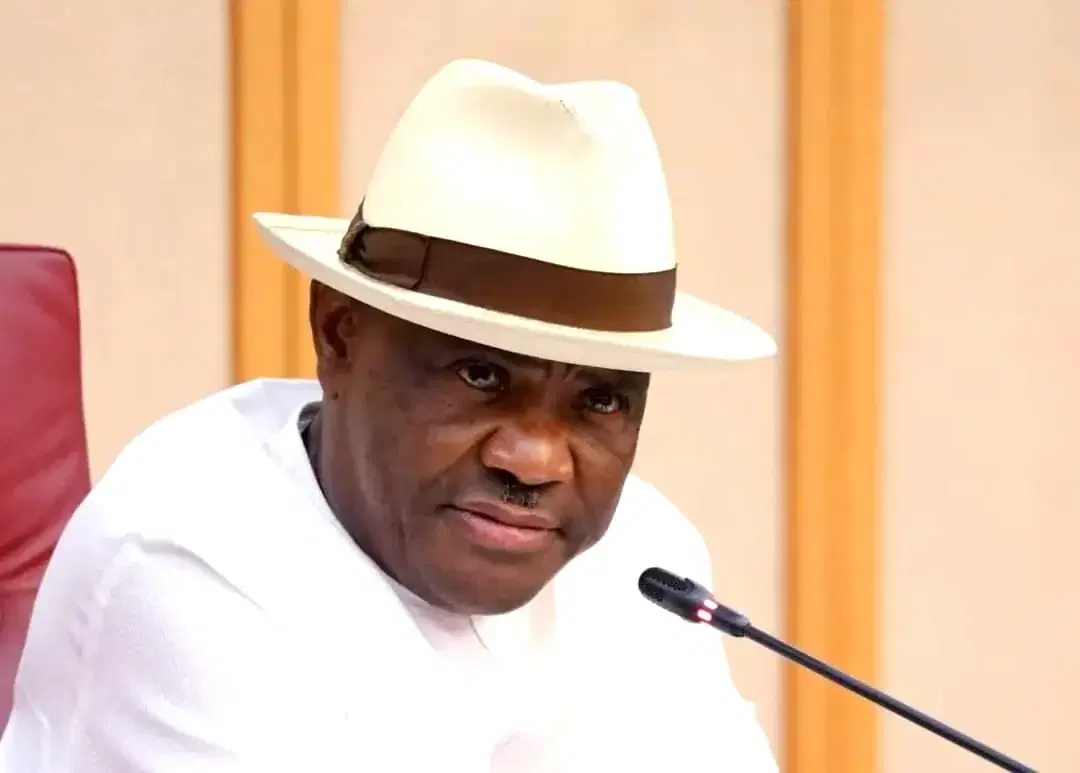 By Egufe Yafugborhi
GOVERNOR Nyesom Wike has accused national leadership of the Peoples Democratic Party (PDP) of anti-party conduct for withdrawing from suits filed by Rivers state PDP against some opposition parties in the state.
PDP in Rivers had dragged some political parties in the state to court, seeking their disqualification from the general elections for perceived non-compliance with regulations and laws of the Independent National Electoral Commission (INEC) in conduct of their various primaries.
Governor Wike, speaking at Okehi 1 during Rivers State PDP campaign rally for Etche Local Government Area, noted that instead of the PDP national leadership to support the suits by the PDP in Rivers, it asked lawyers handling the various matters to withdraw representations.
He said, "We have caught them. They are the ones engaged in anti-party activities.
"I told them anti-party begets anti-party. You know we carried these small parties (APC, SDP) to court for failing to do what the law says.
"The people in Abuja that say they are national have gone to collude with them (opposition parties) to write our lawyers a letter that they should take their hands off, in order to kill the cases we filed.
"I have told our lawyers to withdraw from the matters. I will hit them back by tomorrow.
"Nobody hurts us without sustaining a scar. Anybody who dares to touch us in Rivers State, I will inflict many scars on him and we have started it.
"We are voting for our people here. Now you have told us you are doing anti-party. We will show you what anti-party is. Already, we have caught them red-handed."
Governor Wike emphasised that the forthcoming election is a battle that must be won, and urged Etche people to go home, get prepared by collecting their Permanent Voters Card from INEC and vote all PDP candidates in the state.
He listed the delivery of over eight critical road infrastructures, siting of a campus of Rivers State University in the area and appointment of their son as Vice Chancellor of Ignatius Ajuru University of Education among his promises kept for Etche people.
He then asked that they reciprocate the development with voting PDP continuity in Rivers government.
Rivers PDP governorship candidate, Sir Siminialayi Fubara solicited Etche people's support to enable him and the entire PDP team consolidate on the Wike legacy.
He added that when elected, his administration will ensure that closure of courts in Rivers was never experienced again.
The PDP governorship candidate said he is sure of winning the March 11th election because of his competence, and understanding of the new Rivers vision of governor Wike to serve as the foundation for his administration.