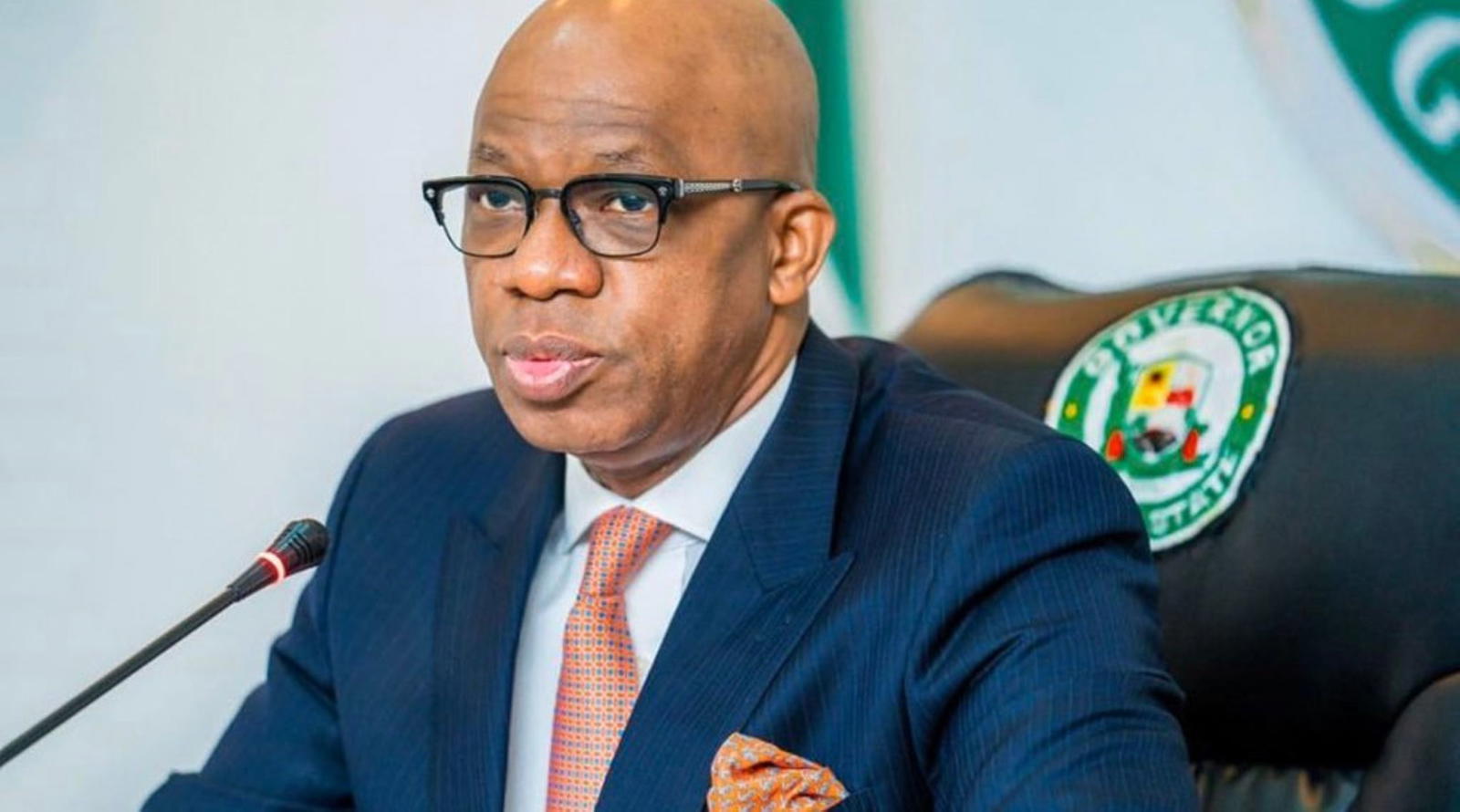 Governor Dapo Abiodun
… receives new GOC of 81 Division
By James Ogunnaike, Abeokuta
Ogun State Governor, Dapo Abiodun has reiterated that his administration would continue to be pro-active and take actions that would guarantee security of lives and properties of the people in the state.
Abiodun gave this assertion on Wednesday when he received the new General Officer Commanding (GOC) 81Division of the Nigerian Army, Major General Obinna Ajunwa, who paid a courtesy visit to the Governor in his office at Oke-Mosan, Abeokuta.
The governor noted that the state in the past had security challenges ranging from farmers/herders clashes, kidnapping, cultism, armed robbery, ritual killings and other criminal activities, adding that the prompt response by the army and other security personnel brought the situation under control.
"Ogun State has the highest network of federal roads in the country and this means that a lot of people travel across our state to other parts and this put pressure on our infrastructure and facilities. That notwithstanding, we will continue to be proactive and take preemptive actions that ensure peace and security in our state", he stated.
While emphasizing that attempt to cause chaos in the state would be viewed as an act of sabotage, Abiodun said that security agencies in the state have been provided with the gadgets and the personnel's welfare had been given priority, assuring that his administration would continue to do its best to secure the state at all times.
The governor, however, commended the Army's Chief of Staff for prompt response to issues relating to security in the state as well as the Commanding Officer of the 35 Field Artillery Brigade, Alamala, Abeokuta, for collaborating with other security agencies to rid the state of criminals.
He described General Ajunwa as a fine officer with rich experience both in military command and administration, expressing the hope that his many years serving both locally and internationally has prepared him sufficiently to lead officers and men in the Division.
Speaking earlier, General Ajunwa said the visit was to familiarize himself with his new terrain and to thank the governor for his support to the soldiers through repair works carried out in the Barracks.
According to the new GOC, his officers and men would continue to play their parts in maintaining peace to ensure that the state remained the choice destination for investors.
"Whenever you want us, we will be there. You have touched the lives of military men and for what we heard from the people, you have touched their lives and that is why there is peace in this state", the General concluded.