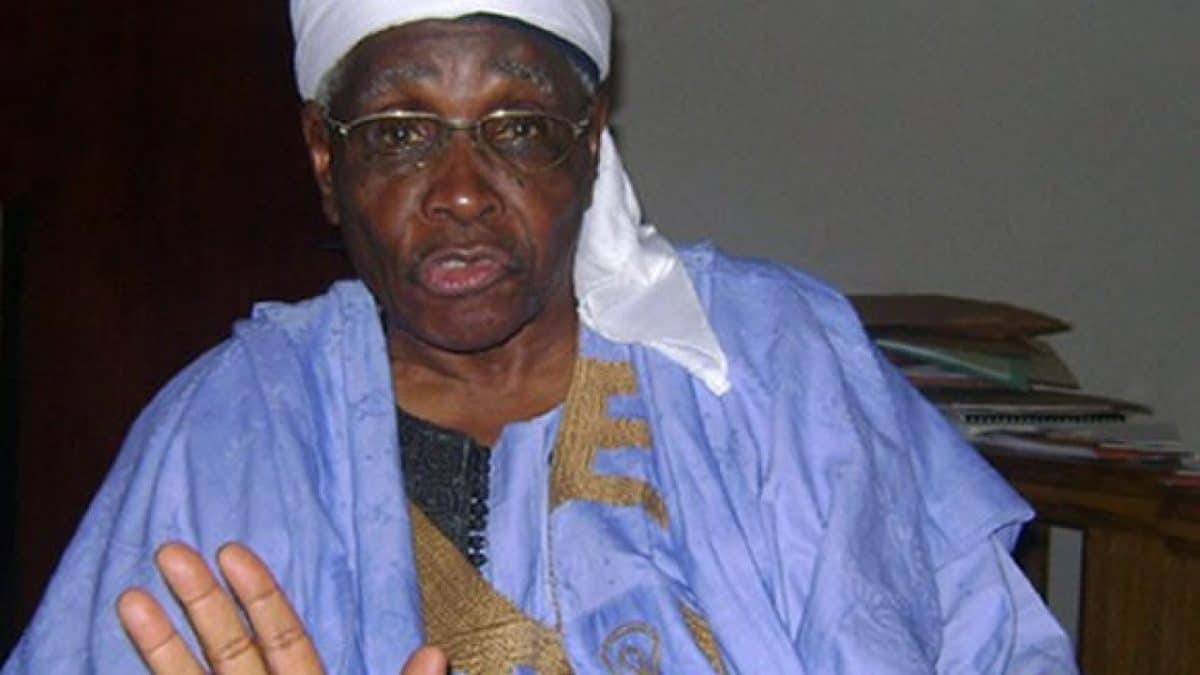 By Clifford Ndujihe, Politics Editor
PROFESSOR Ango Abdullahi, 84, CON, is an accomplished academic, administrator, and elder statesman. The former vice chancellor of the Ahmadu Bello University, ABU, in Zaria, and convener of the Northern Elders Forum, NEF, has been on the political horizon for over six decades, contributing his quota to the development of Nigeria.
In one of his decisive contributions, Professor Abdullahi, who had been a strong opponent of calls for restructuring of the country, recently made a U-turn, saying that the North is ready for restructuring. Specifically, he said the current presidential system of government is useless, must be dismantled and replaced with a parliamentary system.
His words: "Federalism is a concept of government, and if you look around the world, there are many "federal governments," and there are differences in context in terms of mechanisms of operations. Even in Nigeria, we started with what I believe was true federalism in 1960 because the federalism was based on federating units made of regions. At least, I was old enough to be in university as of then, and I know we had the Eastern Region with its own Constitution, Police Department, and other structures that made it look like an independent country. It was the same with the Western Region and also the Northern Region. It was in 1963 that another region was created—the Midwest Region and together with the Federal and Regional Governments, we had a 'Federal' system of government made up of three or four federating units depending on the date you are talking about.
"To my mind, the system was working for us until somebody decided that something else should be introduced in 1966 or 1967. So, my idea of federalism is the one that was bequeathed to us in 1960 by the colonial powers, and they did this in consultation with Nigerian leaders at the time after a series of constitutional conferences that took place, some in Nigeria and most of them in London. We ended up with a federal system of government that was effective, and my idea of true federalism is the federalism we inherited from the colonial masters in 1960 which was good enough to keep this country going for a very long time. We seem to have a confusing scenario in that we do not have full federalism and, at the same time, do not have a full unitary system. Let us go back to the concept of true federalism, which I believe in but which was destroyed. The concept of true federalism, which was working for us and should have worked for us for a long time, was in 1960 and this was disrupted in 1966. That moved us away from federalism to a unitary system of government under a military regime. That was the beginning of all the problems that we are having today."
Born on December 13, 1938, in Old Giwa village, about 30 kilometres from Zaria, Ango Abdullahi was one of the few northerners of his generation, who started schooling at the age of six and finished in record time. He started his primary education in 1944 at Kali Elementary School but transferred to Giwa Elementary School in his final year, where he passed the exams to go to Zaria Middle School. Thereafter, he attended Barewa College (1953-58), Nigerian College of Arts, Science, and Technology, Zaria (1959–61), the University of Ibadan (1961–64), Kansas State University, USA; and Ahmadu Bello University, Zaria, earning an MSc. in agronomy in 1968, and a Ph.D. in agronomy in 1976. He pursued an academic career, where he rose rapidly to become a professor and later vice chancellor of ABU at the age of 40. Upon graduation from UI in 1964, Professor Ango Abdullahi returned to the North and started his career with the Northern Nigeria Ministry of Agriculture, working in the research department. The department was incorporated into ABU academically and changed to an institute for agriculture research.
Professor Ango Abdullahi was elected member representing Zaria North-West constituency, Kaduna State. He was commissioner for economic planning in the North-Central State, 1973–1975; director of agricultural research at Ahmadu Bello University, 1977–1979; deputy vice chancellor, 1979; and vice chancellor, 1979–1984.
Upon retirement, Professor Ango Abdullahi returned to the farm-in a practical commitment to his first love, agriculture. He has been a vocal voice on the need for farmers to return to the farm, especially during his days in office as special adviser to President Olusegun Obasanjo on Food and Security, from 1999 to 2003. The distinguished Professor of Agriculture was named a Commander of the Order of the Niger (CON) by the Federal Government in 2007, the same year his native Zaria Emirate turbaned him the Magajin Rafin Zazzau (custodian of water and agricultural resources). Though he identified oil as a very important revenue earner for Nigeria, Professor Ango Abdullahi, who has served and chaired several boards, committees, universities governing councils, and organizations among others, insists that agriculture should be the backbone of the country.