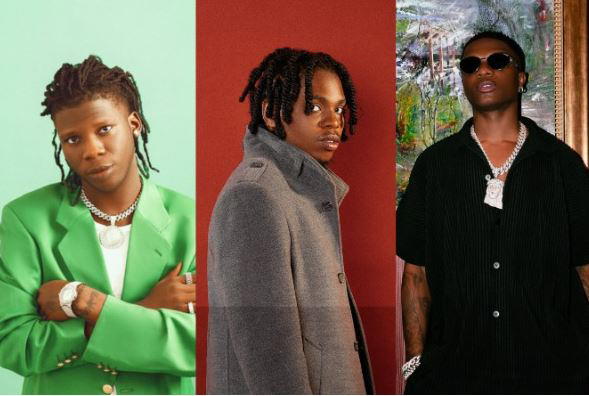 Audiomack review the ten artists, albums, and songs that have received the most trends worldwide streams on Audiomack each month.
Audiomack, a global music streaming service with musicians from all around the world,
Think of these charts as a means to find new music, support your favorite artists, and ignite the flame to get your favorites on the chart for the following month, view them in the light of their creative energies.
Seyi Vibez
Seyi Vibez was the most-trended artist on Audiomack this month, thanks to the release of his new album, Billion Dollar Baby, which is also the most-streamed album on Audiomack in November.
Kizz Daniel
Kizz Daniel holds onto the top spot for most-streamed song on Audiomack in November.
Young John
Producer-turned-solo artist Young Jonn hits three of our charts thanks to his new album, Love Is Not Enough, Vol. 2.
Yarden
Okereke Blessed Jordan, often known as Yarden, is a rapidly rising singer and composer who hails from a musically inclined family. He has a distinctive sound with a deep, funky, and menacing atmosphere that the globe can respond to and appreciate on an immeasurable degree.
His song 'Wetin" got many tractions on Audiomack in January.
Wizkid
The phenomenally talented Nigerian singer and songwriter Wizkid makes a triumphant comeback with a stunning song named "Frames" the song trend effortlessly on Audiomack