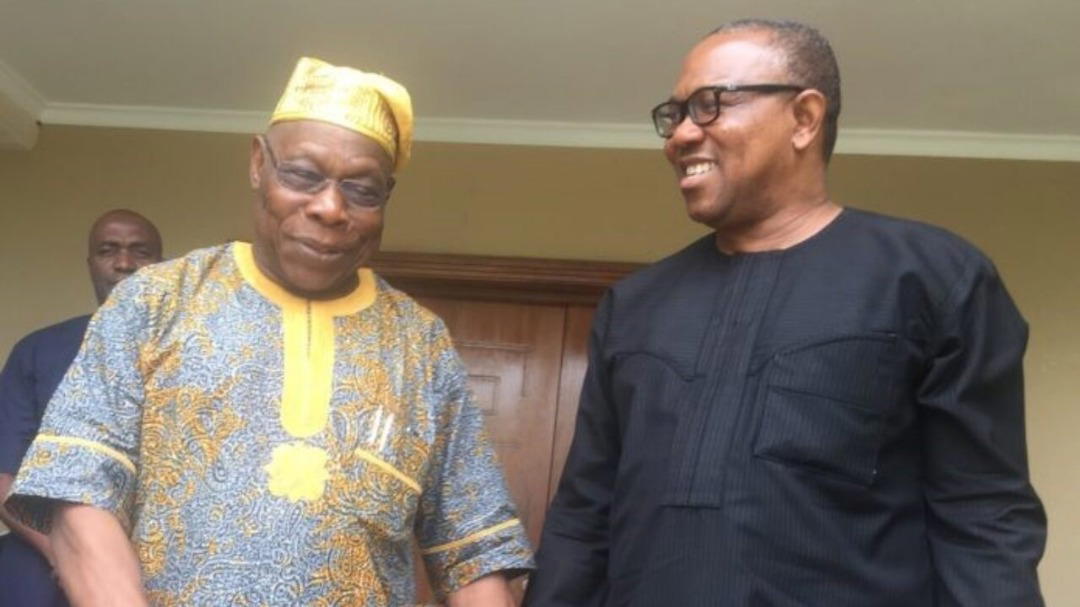 By Dapo Akinrefon
A group, The Patriots Roundtable, on Monday, berated former president Olusegun Obasanjo for endorsing presidential candidate of the Labour Party, Mr Peter Obi saying the former president is trying to play God.
The group, in a statement by its Director-General, Prince Uthman Shodipe -Dosunmu said though Obasanjo has a right to a presidential choice and preference, he was trying to play God with it.
The statement, titled: 'Playing God', reads: "In the cyclical human journey , in the twists and turns of hope, in the dashes of despair and in the rising and fall of our ambitions, only a very few are privileged to reach an height where they are perched in the pantheon of genuine statesmanship concreteness.
"Here they must now stand above the fray of partisan coveting, the crude schemings of alliance or the overt flourishing in narrow political identification.
"Chief Olusegun Obasanjo, the eventual pacifier of the murderous fields of the shattered Biafra after Benjamin Adekunle had triggered the twilight, flung to martial leadership by the hands of fortune, unjustly imprisoned, resurrected again in a democratic presidency in two tenures- he has become an iconic avatar of national emblem and greater possibilities. He should stay there.
"But Balogun of Owu is often restless, hurried by impatience, spurred by a flawed sense of omniscience, woven in the hubris of the gods, ploughing into every fray without temperance.
"He has done it again. His flawed, biased partisan intervention in the choice of the Nigerian presidency betrays a puzzling insistent on self-perpetual relevance. Icons must always hover above the fray in eclipsed neutrality, never stampeding into the conflict in loud, rambunctious noisome intrusion of an un-instructed neophyte.
"Let lesser mortals rush into the huddle with combative ardor, slinging the darts and arrows in feverish pugilism.
"Not Obasanjo. Surely he has a right to a presidential choice and preference.
"There are better ways. Icons do not thrash in the mud nor do they play God lest they risk the diminution and the ultimate censure of Robert Frost's Hired Man: the fate of having "nothing to look backward to with pride. And nothing to look forward to with hope."