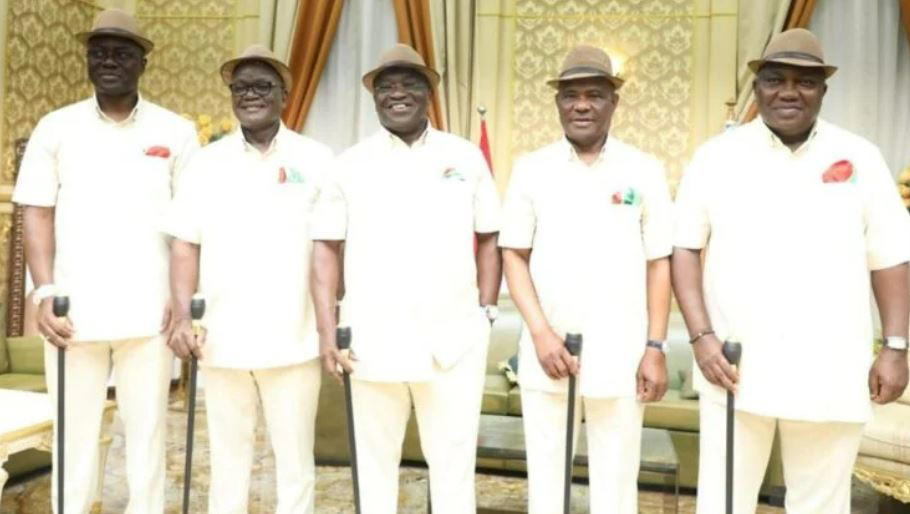 .
…Says Atiku has pledged to restructure Nigeria, handover presidency to S'East after 8 yrs
By Ikechukwu Odu, NSUKKA
The former National Chairman of the People's Democratic Party, PDP, Dr. Okwesilieze Nwodo, yesterday said that the G-5 Governors would find it difficult to ask their supporters to vote for another party apart from the PDP.
Nwodo, who was also a former Governor of Enugu State explained that three of the governors are contesting for Senatorial elections which falls on the same day with the presidential election, arguing that the task of convincing their supporters to vote for candidates on different political platforms would be an ardous challenge on the candidates.
He spoke at his country home ,Ukehe, Igbo-Etiti Local Government Area of Enugu State, stating that the presidential candidate of PDP, Atiku Abubakar, has pledged to restructure Nigeria and to handover presidency to South East after serving out his eight-year tenure.
"It is very clear that the four PDP governors out of the G-5 that have elections to contest are finding it difficult to campaign for another presidential candidate on the same day that their ballots would be thrown. The presidential election is the same day with the Senate election and three of them are running for Senate. It would be difficult to convince the people to vote for another party on that day and still vote for them under the platform of PDP.
"Seyi Makinde is equally running for governorship election and what happens in the presidential election will have effect on the governorship election because there is likely to be a bandwagon effect that the presidential and Senatorial elections may affect what happens in the governorship and House of Assembly elections.
"With the way things are playing out now, I am sure that every camp would continue to struggle hard for the undecided voters which are still of reasonable number. That can still change the tide here and there. By and large, we in PDP know that we will win this election.
Talking about Atiku's campaign promises, he said "I have always said that whether we are talking about Biafra or unknown gunmen, what the Federal Government owed the people of South East to stop all these agitations is to dialogue with us. There is no demand in South East today which the Federal Government cannot meet, but it has stoutly refused to dialogue with us. The result is these agitations here and there.
"Atiku Abubakar has said in rallies in Anambra and Imo States that he would dialogue with our people of South East. Already, some of us who have been working with him over time have made our demands known to him and he has pledged to restructure Nigeria, which some of us condsider more important than the presidency. He equally promised to handover power to an Igboman after serving out his tenure.
"That is why it is important for us to restrategize on how to remain in Nigeria and to be able to have a government that would listen and talk with us. That would clear the insecurity in South East because the insecurity is as a result of bottled-up anger. The lead which Labour Party is enjoying in South East and South South is because the people are angry and rightfully so," he said.