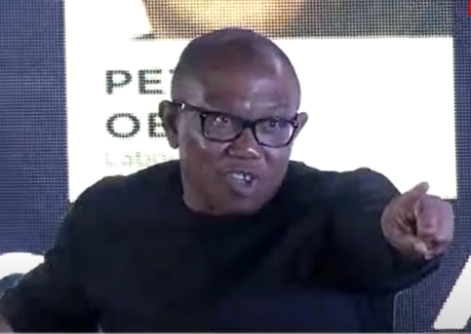 By James Ogunnaike, Abeokuta
Labour Party has described Sunday's endorsement of its Presidential candidate, Mr. Peter Obi by former Nigeria President, Chief Olusegun Obasanjo as an affirmation by the former President of having a better Nigeria after the 2023 elections.
The party in a release signed by its erstwhile acting National Publicity Secretary, Dr. Abayomi Oluwafemi Arabambi, and made available to Vanguard in Abeokuta, said the endorsement affirmed the fatherly role the former President has been playing in ensuring that Nigeria overcomes her present socio-economic and political challenges
The party said the former President who had to steer the ship of the country at the highest level, knows Nigeria inside out, including the current office seekers, hence when Baba Obasanjo speaks, he knows what he is saying, so the endorsement is a welcome step.
"Our Presidential candidate, Peter Obi is a savvy economic manager with a national youthful support base, he is a technocrat and a politician from the southeast who has supporters right across the country. He is a respected, honest, efficient, highly cerebral, and transparent politician who is in the race to salvage Nigeria from the grips of her tormentors, we can not but continue to urge all Nigerians, both young and old to ensure that we vote Peter Obi as Nigeria President come February 25, 2023.
The former President was right when he said His Excellency, Mr. Peter Obi as a mentee has an edge over others.
"One other important point to make about Peter is that he is a needle with thread attached to it from North and South and he may not get lost," he wrote.
The Project to reclaim Nigeria lies with all of us, and Obi/Datti has a date with history as the only candidate who has the passion to take Nigeria back to the dreams of all well-meaning Nigerians.
While we appreciate His Excellency, Chief Olusegun Obasanjo and other eminent Nigerians including the Afenifere and other groups in Nigeria for coming out loud and clear to endorse the candidature of Peter Obi, we called on all Nigerians to continue to support the good course and get their Permanent Voters Card, PVC, and come out on the election day to vote for Labour Party candidates.
"We remain committed to the rescue mission and we will not fail. As E dey sweet us, E, dey pain dem".