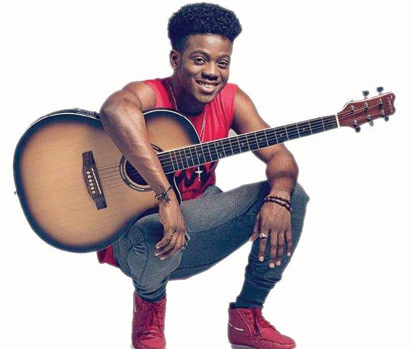 Korede Bello
By Benjamin Njoku
Former Mavin Records singer Korede Bello made waves in 2015, after releasing his smash hit 'Godwin', a semi-gospel and pop song which became a national anthem and topped many music charts across the country.
He followed up the song a year later with the release of his "Romantic" in 2016, "Melanin Popping" in 2018, "Do Like That" which won him a Gold certification in the United States, "Mungo Park", "Mi Casa" as well as "Bella", a follow-up to his previously released 2021 track titled "Real Man."
Unfortunately, none of these songs has been able to relaunch the dwindling career of the "Godwin" crooner.
Unlike his contemporaries, Korede Bello has been missing on the global stage. And his fans have been wondering what's happening to their music idol. Just last year, he dropped his latest single, "Available", which many are still doubting of the strength of the feel-good song to rejuvenate the career of the once vibrant singer.
During the week, Korede dropped new visuals for the song which was produced by Abdulqudus Omobolaji Ajenifuja, popularly known as Smyley and directed by the award-winning Dammy Twitch.
Described as 'enthralling visuals, with equally mesmerizing choreography', it's also a showcase of swag, charisma and a complete vibe, rich enough as entertainment for Korede Bello's fans.
According to the golden voice singer, "Available is a feel-good song that focuses mainly on having maximum fun. I've learned that living your life to the fullest is a thing that should be taken seriously as you gravitate towards that one person you find attractive." Since his foray into the music scene in 2014, Korede has stood out in the crowd, but of recent, that cannot be said of him.