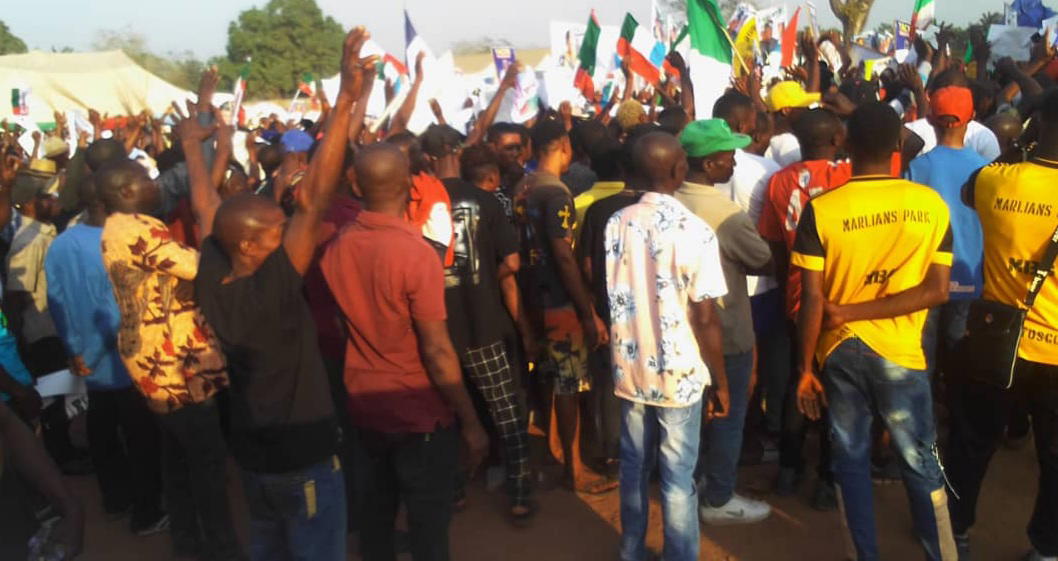 By Emma Una
SENATOR Prince Bassey Otu, the All Progressives Congress, APC, gubernatorial candidate has promised to take Cross River State to the next level from where the present government stops.
Senator Otu, who spoke at Okpoma, northern part of the state during the APC campaign rally, said the state is blessed with abundant natural resources which would be harnessed and deployed for the development of the state.
He told the mammoth crowd that the present administration led by Senator Ben Ayade has achieved much through the construction of industries and other infrastructure and what he would do is to build on what has been achievd so far to take the state to the next level.
"When somebody does well we need to celebrate his efforts. It is not everything that should be politicised.
"This government has done much in establishing industries across the state and all that is needed is to build on what has been done so far," he said.
He promised to complete all the projects started by the Ayade government because the projects are meant to improve on the economy of the state and the people's welfare.
"In the Senate I was Chairman, Banking and Finance, while in the House of Representatives I was Chairman Oil and Gas.
"With my experience as a successful businessman, let me assure everyone here that your welfare is paramount and I have the capacity and experience to take this state to the next level."
Also speaking, the Cross River State Governor, Senator Ben Ayade, who is the senatorial candidate of the party for the northern district, said his focus on construction of industries is to create platforms for employment of teeming youths of the state to better their lot.
"So many of our youths are graduating from school and it is wrong for someone to finish school and come to be an okada driver.
"The industries would create employment for them to get jobs and also help others."
He said Prince Otu is a man of honour who would keep to his word by continuing with the projects started by this government to better the lot of the people.
"In politics charity begins from outside and ends at home. In my first tenure all the projects I initiated was outside my zone and I call on our next governor, whom I know is a man of his word, to do same so that his second tenure would be seamless," Ayade said.
State Chairman of the party, Alphonsus Eba, who received hundreds of defectors from the People's Democratic Party, PDP, said most of the structures of the opposition have collapsed and called on all well meaning people of the state to join the APC which would build a better future for the state.
He said the door-to-door sensitisation will harvest massive votes for the APC and ensure that everyone is part of the victory on 25 February and 11March, general elections.