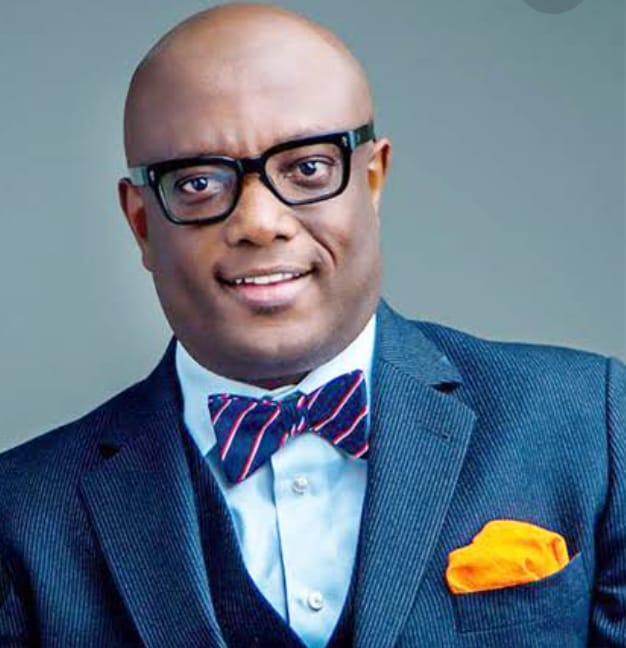 …flags off the campaign in Ikorodu
Rep. Babajimi Benson, representing Ikorodu Federal Constituency in the House of Representatives has assured the people of Ikorodu Division, Lagos State that he will put their interest first by facilitating more constituency projects if re-elected for another term.
Benson made the promise at the official flag-off of his campaign, at the Ipakodo Ferry Terminal, Ikorodu.
Vanguard reports that Babajimi facilitated the construction and rehabilitation of many inner roads in Ikorodu Division including Kaz Avenue, Ayangbadejo, Ajeboriogbon, Nike Olubodun and Ajoke Oyebo in the Sabo/Grammar School area of Ikorodu.
Others are Eyita, Banuso, Igbe Road, Alashe street and Igbogbo to mention but a few.
Similarly, he facilitated the construction of Ikorodu stadium and that of Igbogbo.
He said that his scorecard would make people re-elect him.
Benson commended the people of Ikorodu for giving him the opportunity to represent them at the National Assembly with a promise to do more if re-elected.
"I promise to do more this time.
"I will continue to put smiles on the faces of people in my constituency with formidable and robust practical representation.
"With my scorecard, I believe I will be victorious at the polls, while people should expect more from me," he said.
Earlier, the Director General, APC campaign committee in Lagos, Mr Ganiu Solomon, urged the people to go out en masse and vote for candidates of APC at all levels.
Also speaking, Mr Sumi Odesanya, Secretary of APC, Lagos State, said the lawmaker had facilitated many bills that brought infrastructure development and changed the political narrative in Ikorodu
"We are here to celebrate the trophy ahead of the elections; God willing, he will sworn in and we shall all rejoice," he said.
APC chieftain and Director-General of the All Progressives Congress, APC, Campaign Committee in Lagos, Senator Ganiu Olanrewaju Solomon, urged party supporters to go and collect their Permanent Voter Cards (PVCs) as well as vote for candidates of APC from the Presidential to state assembly elections in the forthcoming general elections.
Fuji maestro, King Wasiu Ayinde Marshal popularly known as KWAM 1 entertained party members at the campaign ground.
In attendance were Secretary, APC, Lagos State, Hon Sumi Odesanya, Members Governance Advisory Council (GAC), Asiwaju Reuben Olorunfunmi Bashorun and Senator Adeseye Ogunlewe as well as the Apex leader of APC in Ikorodu, Prince Abiodun Ogunleye among others.