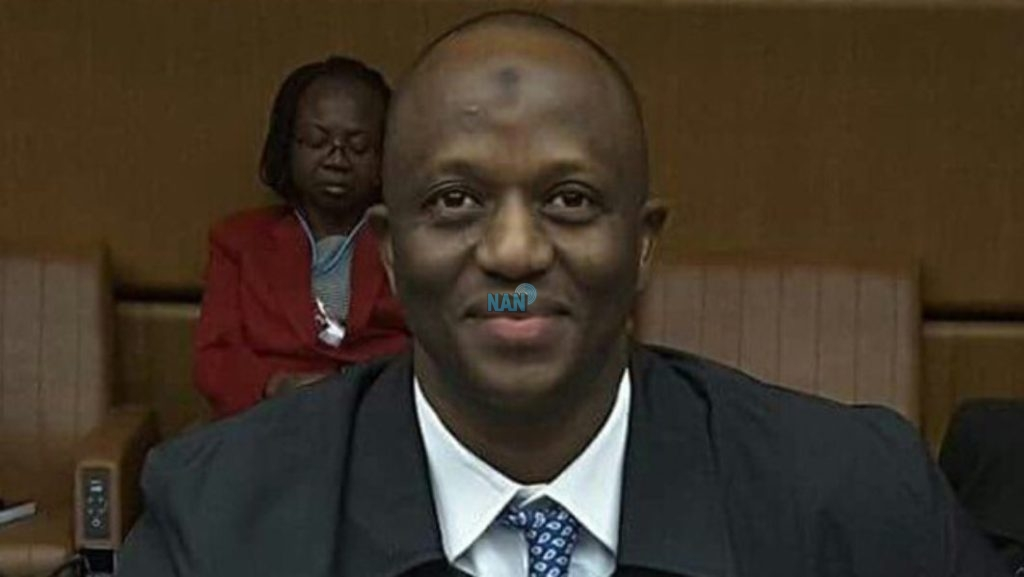 The Nigeria Financial Intelligence Unit (NFIU) has warned public and private entities against massive cash withdrawals.
The Director and Chief Executive Officer of the agency, Mr Modibbo HammanTukur, gave the advisory in a statement made available to newsmen in Abuja on Thursday.
He spoke on the state of the nation's security threats and financial liquidity.
HammanTukur advised all federal Ministries, Departments, parastatal Agencies (MDAs), State Governments, Local Government Councils, corporate bodies as well as, civil servants, and public and private officers to embrace the cashless policy of money transactions to deepen national security.
This is to strengthen the country's security and financial systems, he explained.
According to him, the Federal and State Governments as well as the 774 local government councils have made cash withdrawals of about N200 billion, N156 billion and N120 billion, respectively, from 2015 to date.
To curb this excess, the Federal Government has directed and ordered the stoppage of "direct cash withdrawals by public institutions and officers" with effect from March 1, this year, HammanTukur stated.
He, therefore, advised all stakeholders to adopt new technologies of financial transactions and abide by the withdrawal limits or thresholds earlier prescribed by the Central Bank of Nigeria (CBN) for corporate and individual transactions.
It would be recalled that the CBN had in December 2022 prescribed a threshold of N5 million only for corporate accounts and N500,000 only for individuals per week.
HammanTukur however explained that no infractions have been recorded so far, but noted that cash withdrawals are still higher than deposits.
"Liquidity is needed to finance our markets", he noted, adding that there is no threat to the corruption and money laundering crusade yet.
Besides, the director assured that anybody with a genuine need for huge cash transactions would seek presidential approval as there was no "standing waiver" on this policy.
While warning that the "guideline is not reversible", he stressed that any cash withdrawal beyond the approved limit would trigger a red flag by the relevant anti-graft agencies.
He reasserted that Nigeria has been designated as a non-cash society by the World Bank, IMF and ECOWAS, among other stakeholders, with effect from March 1.
This is in addition to the categorisation of Nigeria as a "high risk" country by the concerned parties because of the enormous security challenges facing the nation, HammanTukur said.
"We can't flow with politicians" because of obvious complications, while the set March 1 deadline was sacrosanct, according to him.
He however expressed optimism that the cash transactions would drop from the current N3 trillion to about N1 trillion when the policy became effective.
The NFIU director reminded Nigerians that three years imprisonment, payment of the equivalent value of money involved or both punishments awaited violators of the cashless policy.
HammanTukur underscored the teeth of the "Enforcement, guidelines and policies for mitigation of money laundering, terrorist financing, proliferation of weapons and prevention of predicate crimes" Act of 2022.
He particularly cited Sections 2 and 22 of the NFIU laws of 2022 to buttress his threat.