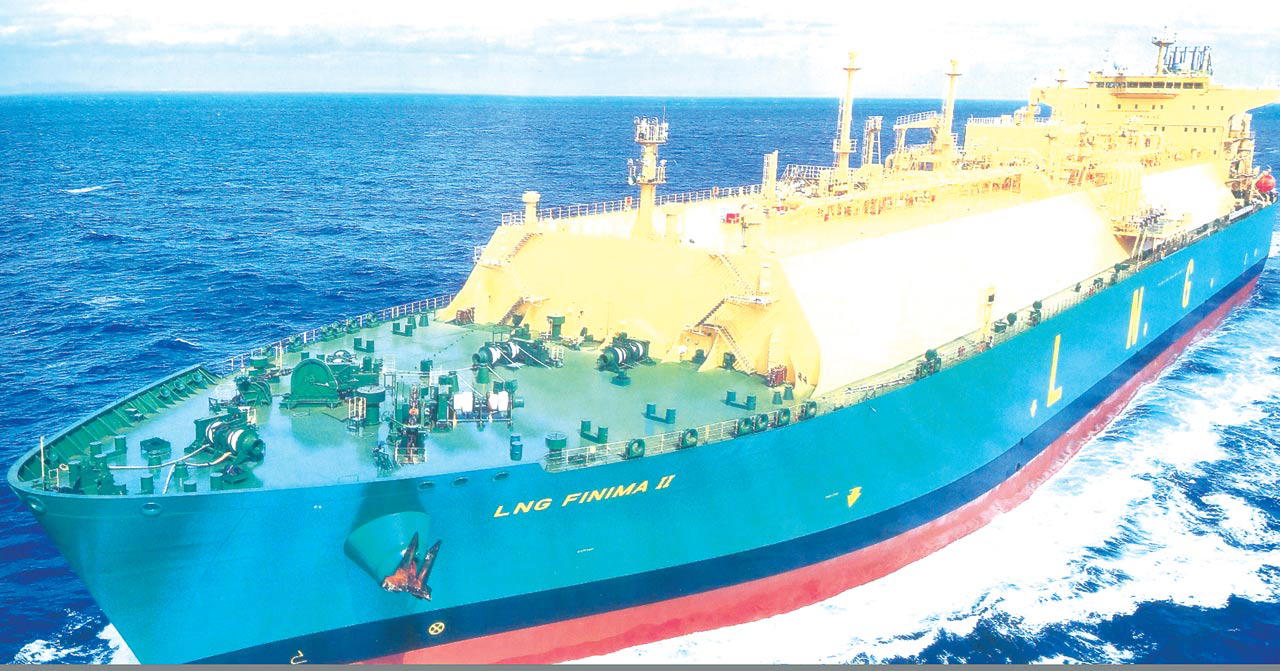 By Udeme Akpan
With the prolonged pipeline vandalism and communal issues in the Niger Delta, Nigeria has been urged to consider investing in at least 10 new Floating LNG Projects.
The increased investment in Floating LNG Projects also becomes necessary not only because of perceived safety, and security, but also returns on investment and multiplier effects on the nation.
The Executive Chairman of the South African-based African Energy Chamber, NJ Ayuk, disclosed this in a telephone interview with Energy Vanguard, weekend.
Ayuk commended the Mr. Julius Rone-led UTM Offshore Limited, JGC Corporation, Japan, Technip Energies, France and Kellogg Brown & Root (KBR) United Kingdom for signing the Front-End Engineering Design (FEED) contract for the development of Nigeria's first Floating Liquefied Natural Gas (FLNG) facility in London, United Kingdom; adding that more investments were still required.
He said: "UTM Offshore Limited has already taken a bold step towards the development of FLNG in Nigeria and by extension Africa. This is a very strategic investment that should be encouraged by all stakeholders in Nigeria and other economies.
"The company cannot do it alone. With its huge over 600 trillion standard cubic feet of gas reserves, Nigeria needs to establish more FLNG projects in order to boost energy supply, and economic development while enhancing Energy transition."
He promised that the African Energy Week, AEW would continue to provide the needed platform for stakeholders, including investors, governments and financiers to share ideas and sign deals capable of leading to new projects and programmes in the continent.
Mr. Ayuk also stressed the need for stakeholders, especially African governments to respect agreements sealed with investors and other parties in order to attract new investments into African nations.
However, in its report – The State of African Energy 2023 Outlook – obtained by Energy Vanguard, the NJ Ayuk-led AEC predicted that the global demand for LNG would continue to rise in the coming years.
The report stated: "As Russian imports decrease and Europe relies on LNG imports, the current LNG supply in the development pipeline is expected to fall short of the demand and requires new developments.
"Nigeria, Algeria and Egypt are expected to lead African gas and LNG flow in the short-term. Brent runs high as the net impact of the European Union, EU embargo on Russian oil and demand strength continue the market turbulence started by COVID-19 almost three years back.
"Production through the decade supported by increasing oil flows from North America and the Middle East while natural gas flows are expected to be driven by the same two regions and Africa. An increase of about US$130 billion in cumulative capital expenditure (CAPEX) spending over the period 2022 – 2025 is expected as global spending uptick overrides the drop in Russian CAPEX Half the near-term CAPEX spending is to come from North American and Asian projects
"No substantial growth in near-term African CAPEX spending compared to the previous forecast, as most major project sanctions are expected to happen post2025. African crude oil supplies resilient to post Russia – Ukraine conflict markets as forecast remains same as pre-war and marginally rose compared to 2022 outlook
"Nigeria, Libya, Algeria and Angola – the main drivers of liquids supply through the decade. Libya is expected to see the maximum growth in the Medium-term compared to the 2022 liquids supply outlook provided internal conflicts subside, whereas, natural declines taking down Nigeria and Algeria
"Natural gas supply expected to be unchanged from the previous forecast as well as pre-war forecast Natural decline from producing gas fields expected to be irreversible with any growth expected only from new developments. Ample opportunity to grow natural gas exports to under-supplied Europe and global LNG markets but possible at the cost of large Greenfield spending as most of the potential in the pre-FEED stage."