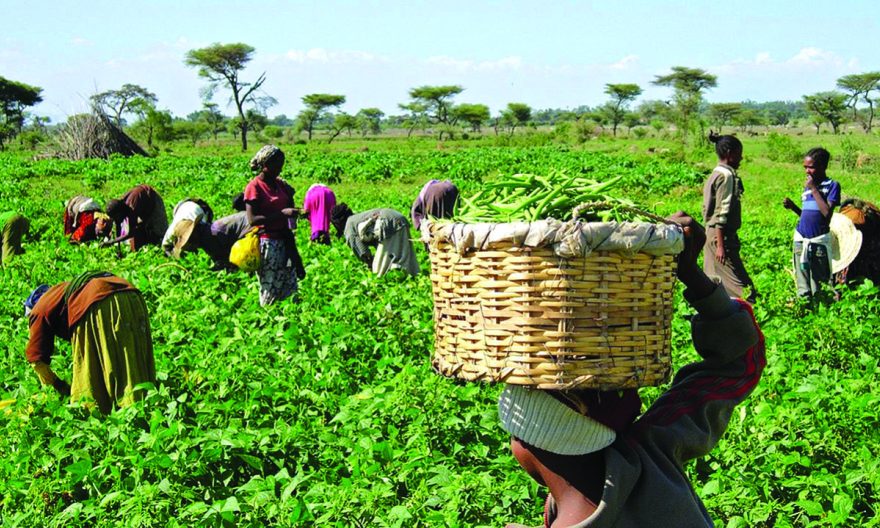 … As FG targets 5 million jobs through smart farming
By Juliet Umeh
Professionals in smart agriculture have challenged the federal government on funding agric engineering students to aid rich research and development if it hopes to harness potentials of smart agriculture for economic building.
The call came as the Nigerian government just announced readiness to create over five million jobs through smart farming.
The government, through the National Information Technology Development Agency, NITDA, distributed smart agriculture materials to beneficiaries of the National Adopted Village for Smart Agriculture, NAVSA, at a 5-Day Empowerment Programme at Al-Qalam University, Katsina State.
At the event, the Director General of the National Information Technology Development Agency, NITDA, Kashifu Inuwa who was represented by Ag. Director, Digital Economy Development of the Agency, Engr. Salisu Kaka, said that, "Agriculture remains one of the critical sectors of Nigeria's economy."
Inuwa said the NAVSA Empowerment will enhance the agriculture value chain, create new value and opportunities through new business models and services, and ultimately enable the creation of millions of jobs while taking people out of poverty and enabling economic growth and diversification.
However, Founder and CEO of Springboard, an Ondo Stated-based smart agric company, Mr. Lawrence Afere, said the best way to begin should be to spend more money on research and development in the universities.
Afere said: "There are young ones who are studying Agric Engineering; their research work can be supported. Government can support young graduates to start their own farms, and then support them with finances and inputs.
"Also, the government should be deliberate in the reduction of importation of food that Nigerians can grow to attract more hands."
The Agric expert explained that even though more young people are coming into the sector, they just want to tap into the opportunities in logistics, capital and all of that but not into production.
"Young people are beginning to introduce drones into the sector to apply fertilizer, check climate and see how the field is progressing.
And then, they have begun to initiate several platforms where a farmer can connect to investors and they are also raising platforms where they can create a market for farmers' produce. These ideas need a lot of push to get us to where we should be" he added.
Interestingly, the government appears to agree with him, because Inuwa revealed that " with our potential in arable land size and youthful population, modernizing the agricultural sector can change the narrative and multiply the contribution of the sector to the national GDP in many folds." "Unfortunately, the sector is the least digitized in the country. It has been proved that any digitized business has the potential to grow exponentially.
"We hold a social contract to ensure IT drives every aspect of life and contributes to every community and national development as a whole. In line with our mandates, we carry out digital technology-driven interventions in any industry and sector of the economy across the country."
"This is evident in all digitized economic sectors of the world such as the Bank, financial services, media and entertainment among others. Undoubtedly, digitization of the economic sectors has proved to be the game changer for economic transformation across the globe."